About Us
Elizabeth Botham
- E S T A B L I S H E D . I N . 1 8 6 5 -
Elizabeth Botham set up her bakery in the ancient fishing port of Whitby over 150 years ago. She began by selling her bread and cakes from a basket at the local market and eventually bought the premises on Skinner Street. Botham's traditions are now proudly continued by the fifth generation of her family.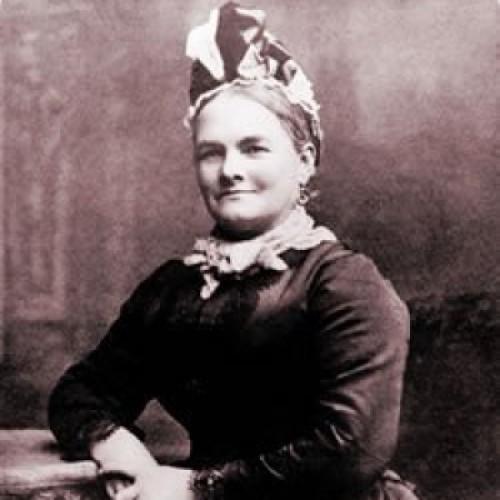 ~ W H I T B Y L E M O N B U N S ~
We are famous for our Whitby Lemon Buns, Yorkshire Brack, Plum Bread, Shah Ginger Biscuits and Chocolate Japonaise 'Japs', although our repertoire includes so much more, including seasonal bakes highly anticipated throughout the year, such as Strawberry Tarts, Winter Brack and Easter Simnel Cakes. We have been making Whitby Lemon Buns for over one hundred years; a lightly fruited teacake generously topped with a zesty lemon icing. There is a long-standing debate about how to eat a Whitby Lemon Bun, which has even seen celebrity chef James Martin airing his strong views on TV! The traditional method is to split the bun in half (buttering at this stage is optional and also highly debated!) before turning the lemon topping inside and eating it like a sandwich. Just like Fish & Chips, enjoying a Whitby Lemon Bun is high up on any 'Visit Whitby' itinerary.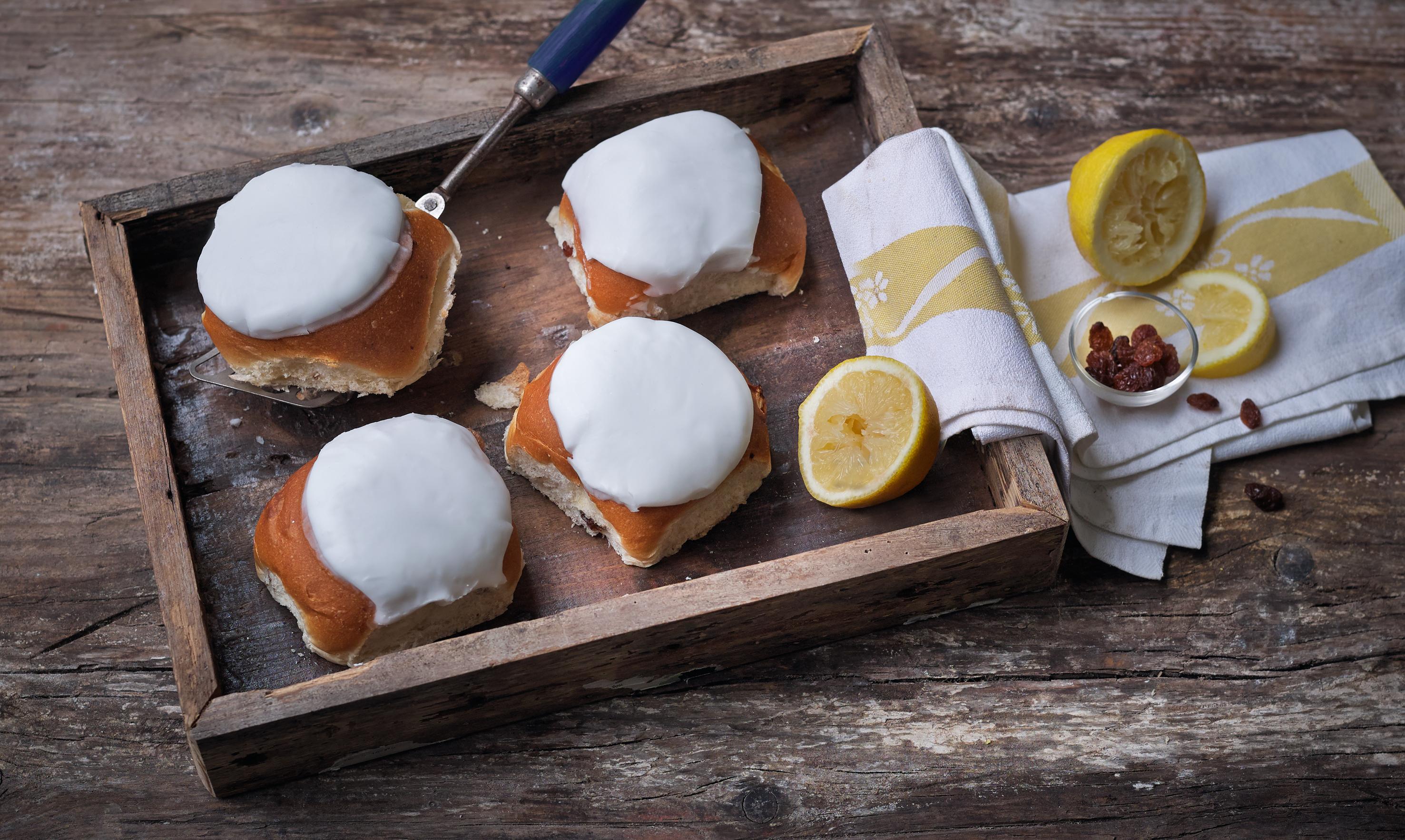 ~ B O T H A M ' S O F W H I T B Y ~
As a family of bakers living in the picturesque coastal town of Whitby, we are always drawing inspiration from our surroundings. Botham's house blend Resolution tea is aptly named after HMS Resolution; the famous vessel which sailed the Pacific under the command of Captain Cook. Not just for drinking, Resolution tea features in our baking too; the vine fruits added to a Yorkshire Brack are first soaked in Resolution tea creating this moist tea brack traditional to our region. Our giant Captain Cookies give a nod to the famous voyager and celebrate the wonderful flavours brought back to England from these travels, such as coconut, lime and ginger. We have a delicious small cake affectionately called Cobbled Road; a Whitby version of Rocky Road which takes inspiration from the town's famous cobbled streets.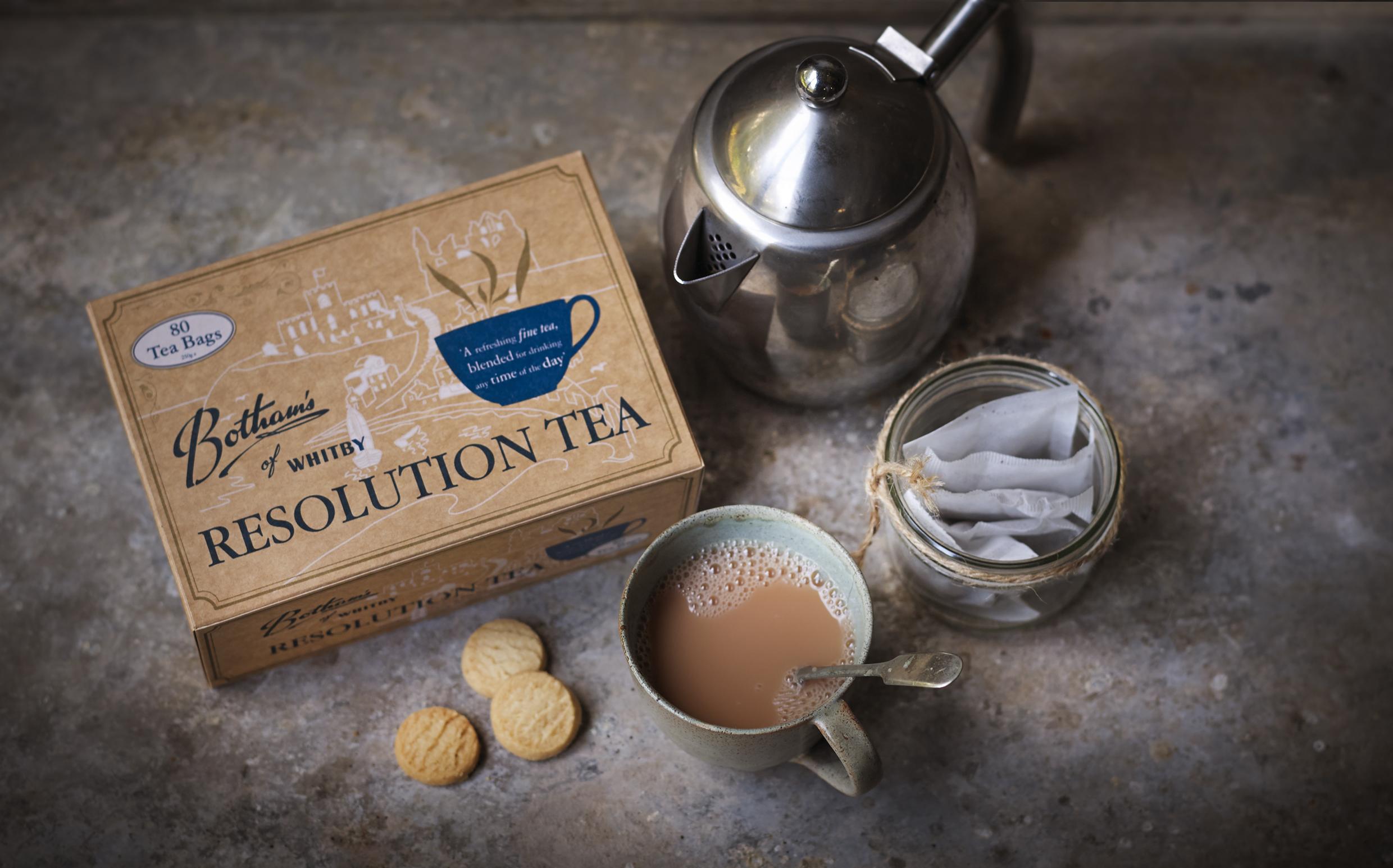 ~ B O T H A M ' S B I S C U I T S ~
We started making Shah Ginger Biscuits in the eighties. Did you know that they were originally square? Enjoyed today, a Botham's Shah Ginger Biscuit is round but the taste is the same today as it was in the 1980's - as is the mouth-watering ginger aroma which fills our Skinner Street bakehouse when you pull a freshly baked tray out of the oven. Our biscuits have lots of interesting stories, such as the birth of our popular Tea Biscuits which was in fact due to a baker forgetting to add the ginger flavour to our Shah Ginger method - we thank you for that happy mistake! Our biscuit range has expanded extensively over the years seeing new and exciting flavours added, such as **NEW** Coconut and Stem Ginger Biscuits, Nevilles and Morsels, not to mention our popular 2 Pack range for wholesale.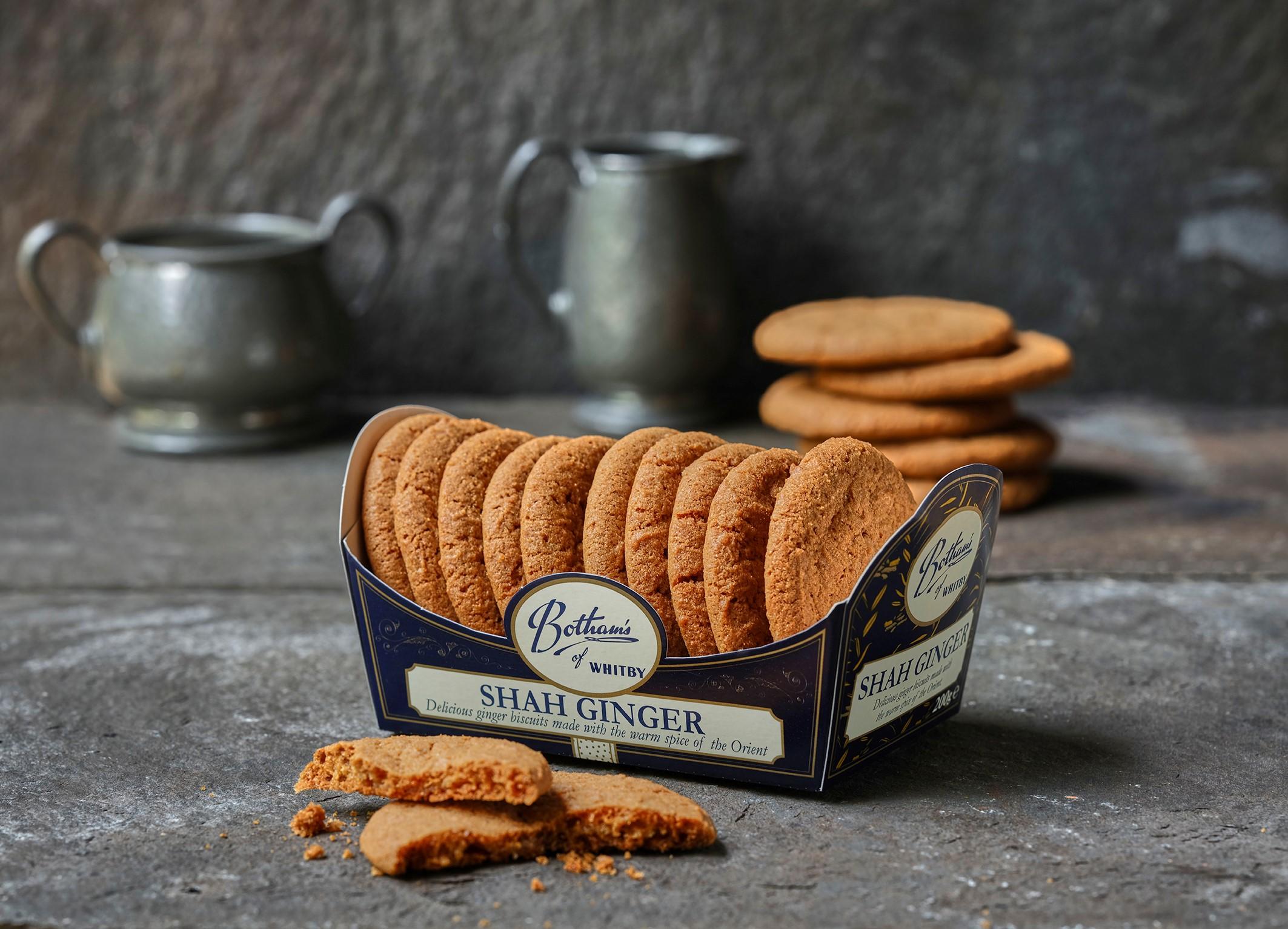 ~ F R O M C A R T S O N T H E C O B B L E S ~
Jump from 1865 to the present and you can now find three shops and two tearooms in Whitby, one shop in Sleights and a Shop and Tearooms in Pickering. Elizabeth Botham's portrait still hangs proud in 'Botham's of Upstairs', our former Skinner Street Tea Rooms. Find out more information on the 'Visit Botham's' page. From carts on the cobbled streets to shopping carts on an online global market place, we have certainly seen a lot of change and development in the last one hundred and fifty years plus of baking. A Whitby Lemon Bun can now be ordered and enjoyed in just a few simple clicks with our popular Mail Order service at botham.co.uk. We offer an extensive range of Yorkshire Hampers suitable for any celebration or indulgence. We also supply to Wholesale including: local shops and eateries; distributors, seeing Botham's produce in farm shops and deli's nationwide; and, direct to business through corporate hampers. We place a big emphasis on working with Yorkshire suppliers to complement our brand.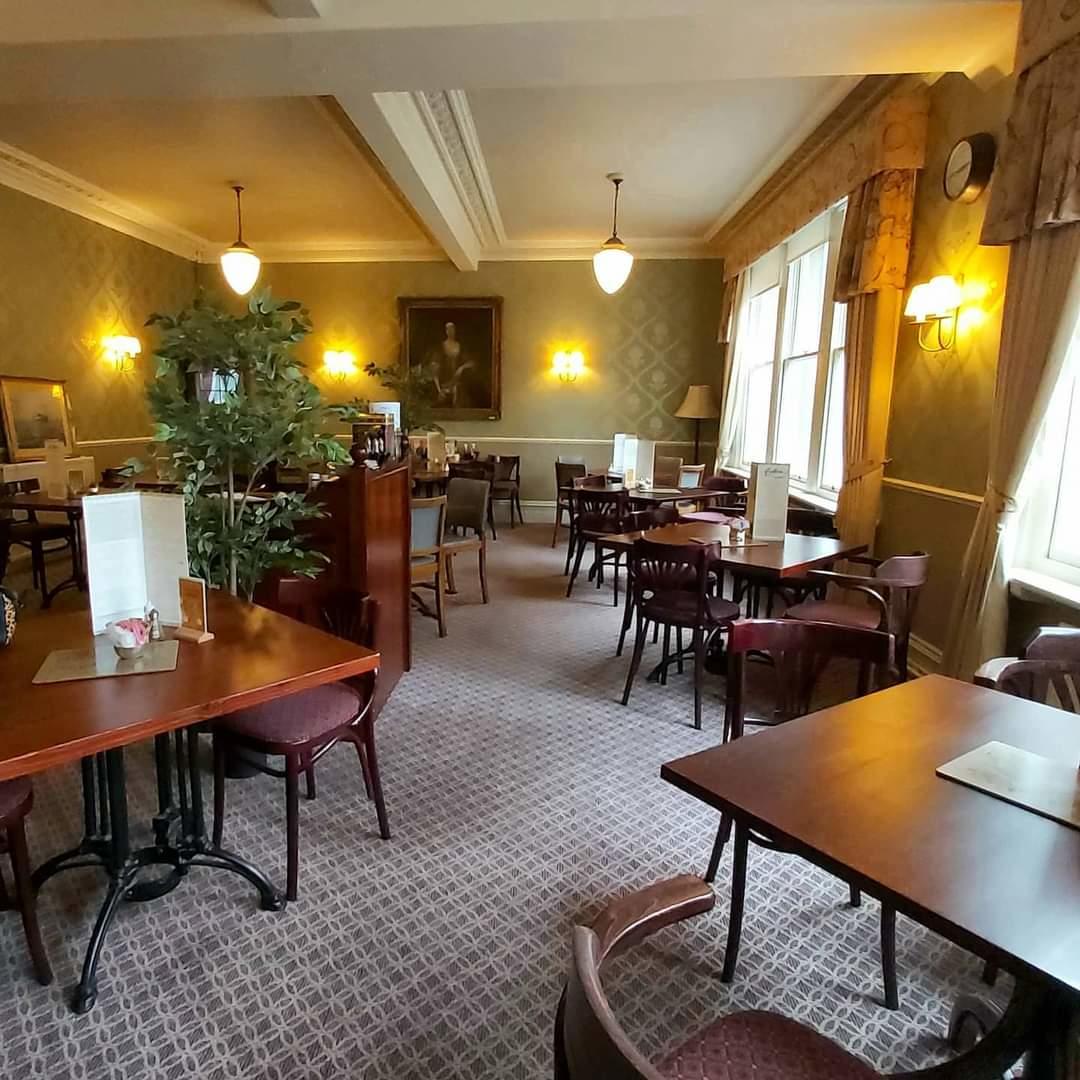 ~ F I V E G E N E R A T I O N S O F B A K E R S ~
Our family bakers past still influence the business today. For example, our Chocolate Nevilles are named after Elizabeth's grandson, Neville, father of the fourth generation of Botham's: Liz, Sarah, Nick & Jo, and his love of shortbread. Not to mention our Generations Fruitcake which pays homage to all five generations of bakers; past and present. Traditional Yorkshire baking continues to be at the heart of our family business, seeing traditional bakes, such as Yorkshire Curd Tarts, featured on ITV's This Morning with celebrity chef Phil Vickery. Innovators too, we like to break the mould, seeing new and exciting bakes taking the town by storm, such as our Luxury Chocolate Cakes and GIANT Chocolate Jap cakes!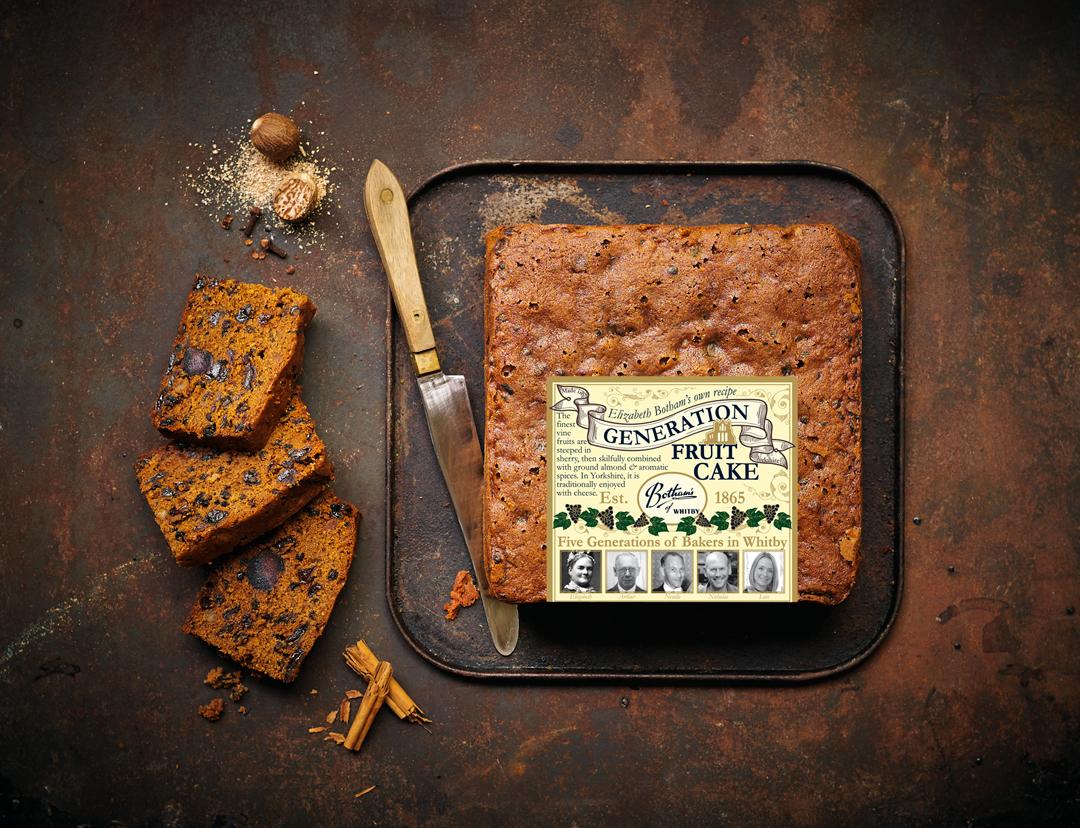 __________________________________
So, a family business steeped in history and traditions, who is at the helm today?
~ M E E T T H E B O T H A M F A M I L Y P R E S E N T ~
Jo Botham - Managing Director
Elizabeth's great-grandson.
Jo is particularly interested in product development, as well as company purchases, stock control and production as a highly experienced craft baker. When work, family, and weather permit, Jo likes nothing more than a dip in the icy waters of the North sea (or warmer ones if possible) to indulge his passion for surfing. "I've been addicted to surfing for over twenty five years and now I need it as my escape from pressure. It's a joy and a thrill that puts my life back in perspective" says Jo.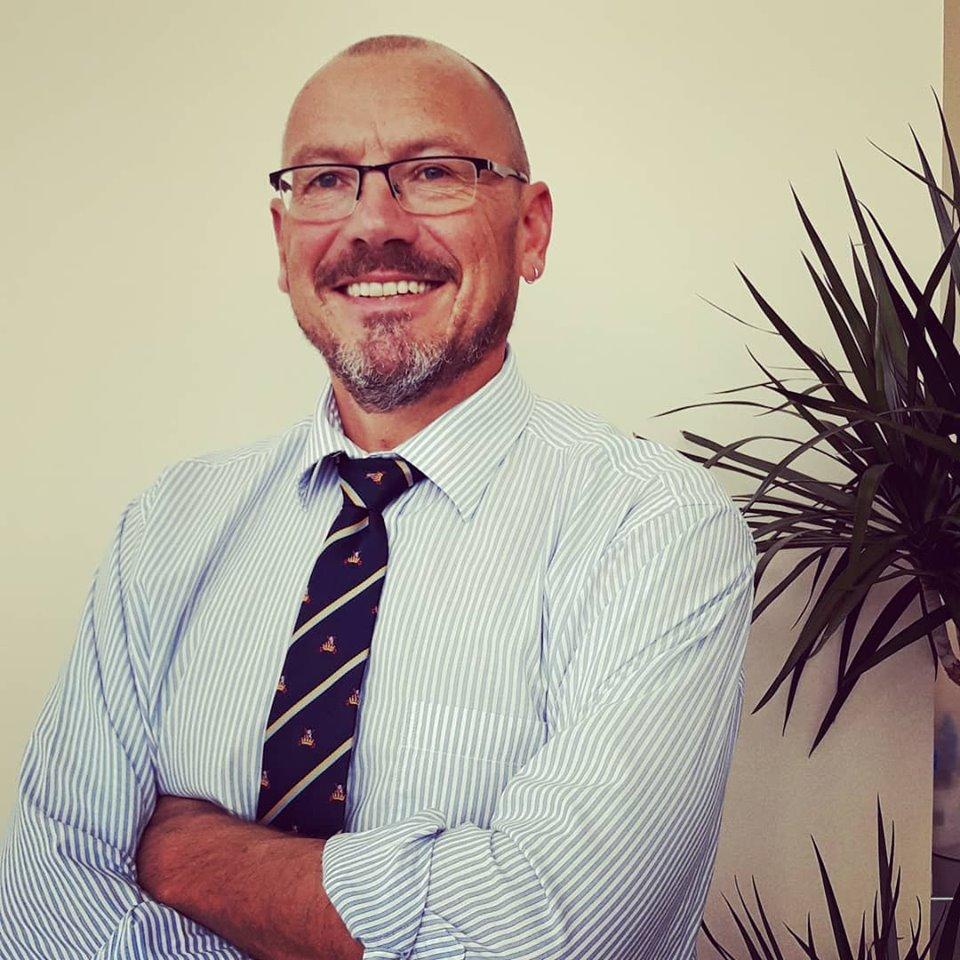 Nick Botham - Chairman
Elizabeth's great-grandson.
Nick is a highly experienced craft baker and supervises all aspects of baking and day to day production, alongside looking after the bakery equipment, energy usage and vehicles. He retired as 2nd coxswain after 32 years on the Whitby Lifeboat. Nick is also now finding time to pursue his interests in aeromodelling and his motorbike.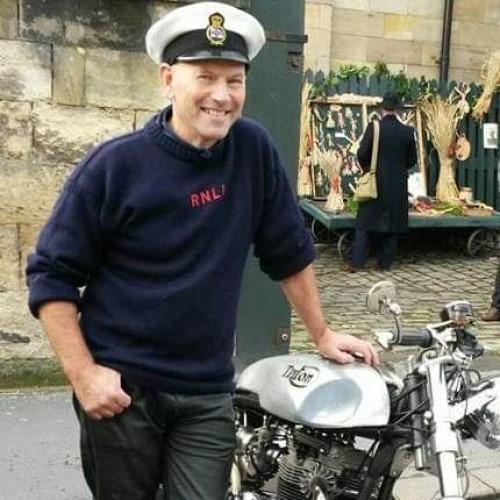 Sarah Jarman - Director
Elizabeth's great-granddaughter.
Sarah is organises the sales areas of the business, overseeing the shops and promotional events through the year and is a proud grandmother to six little bakers!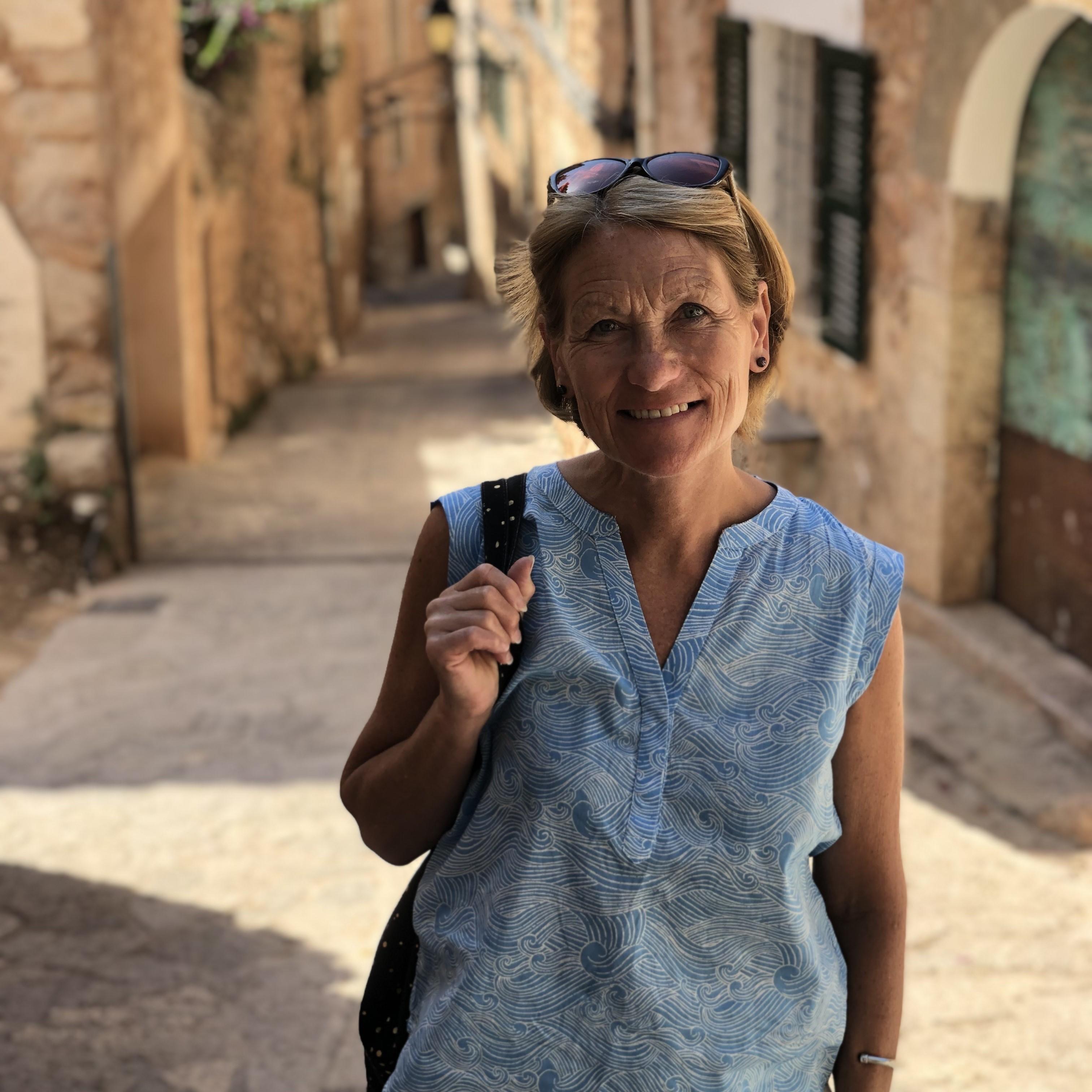 Liz Roberts - Director
Elizabeth's great-granddaughter.Liz is a food technologist and produces and decorates cakes and Wedding Cakes in the Finishing room along with Lois and Nick. Liz is also involved in recipe testing and development. Liz is a keen gardener, and cycles miles to work each day.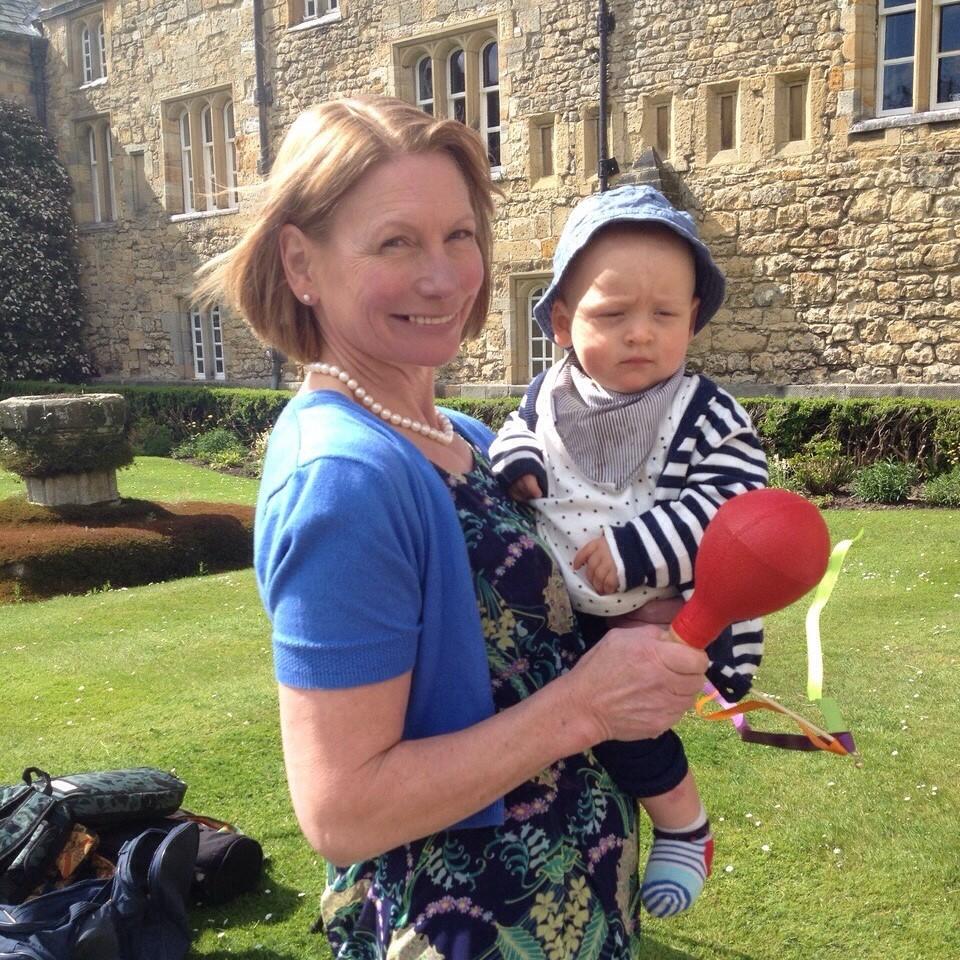 Kay Dickinson, Anita Marshall & Lois Borrett - Directors
Elizabeth's great-great-granddaughters. Kay - looks after our retail shops and our mail-order service. Anita - looks after general operations, wholesale and the website. Also marketing and designing our packaging and branding. Lois - Lois is a fully qualified baker managing the Finishing Department. Also our HACCP and SALSA quality systems and product development.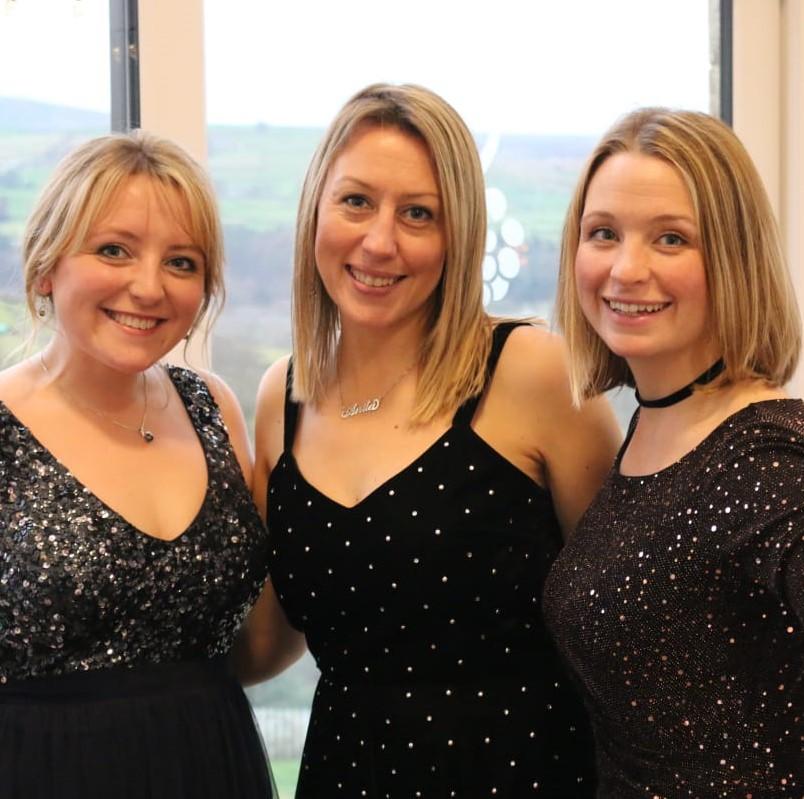 Mike Jarman - Non-Exec Consultant
Elizabeth's great-grandson-in-law. Mike was previously the MD of the company for over 40 years and is a fountain of knowledge for us all!