Corporate Gifting & Large Orders
Corporate Gifting & Large Orders
Let us take care of your Corporate Gifting!

Our gifting service offers you bespoke gift hampers personalised within your budget and tailored to meet your specifications.
Full of delicious bakes from our Whitby bakery, we also collaborate with local producers to make our gift hampers a celebration of the wonderful food makers found in & around the Yorkshire coast too.
We pack your gift hampers with pride, adding those finishing touches to elevate your hamper into a superior gift category.
Available for orders over £500, email anita@botham.co.uk to request your personalised quote.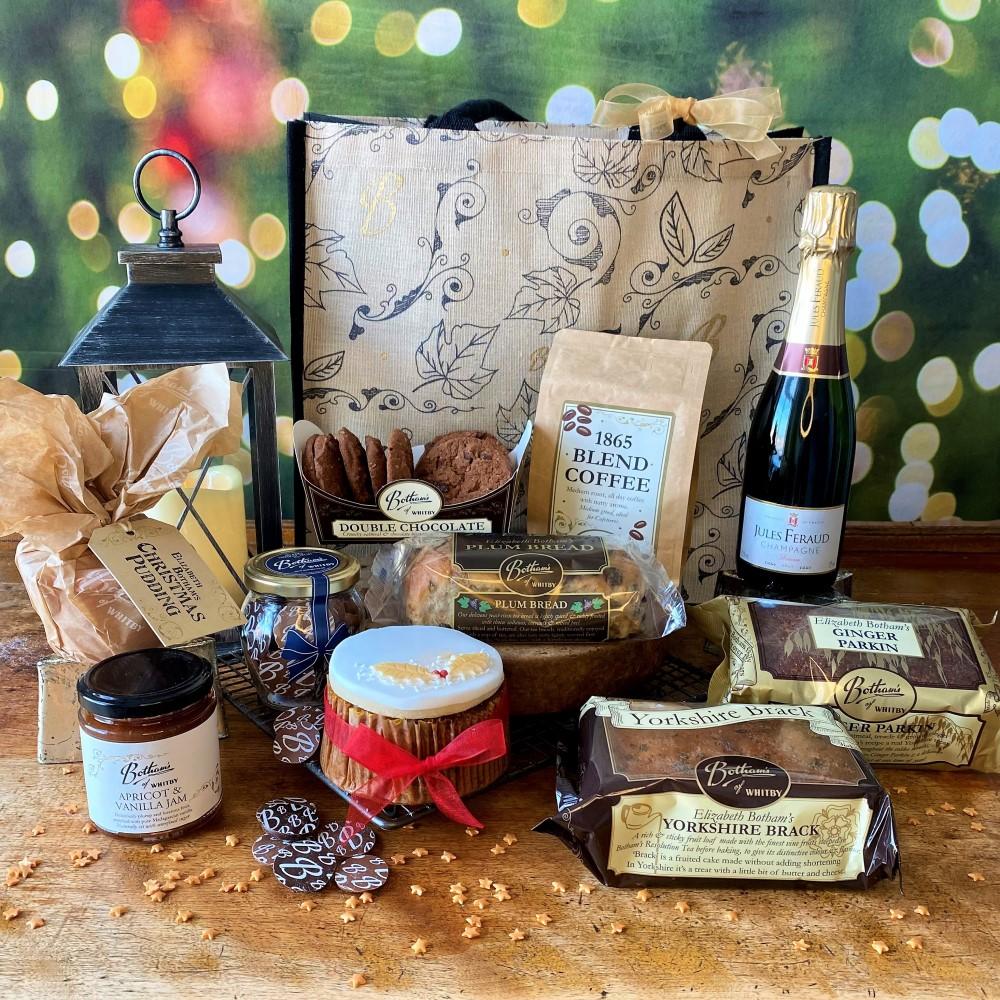 The above example features our most popular cakes & biscuits, Botham's Chocolate Buttons and Champagne!
What delivery options do you offer?
~ Multiple address delivery via courier or Royal Mail
~ Bulk pallet delivery
~ Local Botham's van delivery service
~ Collection from Enterprise Way
Do you offer any discounts?
We offer the following discounts for corporate and large orders:
(spend excludes any postage costs, which are not discountable)
Over £500 2.5%
Over £1000 5%
Over £2500 7.5%
Payment is accepted by Bank Transfer only for larger orders in advance of dispatch. Unfortunately we cannot accept payment by credit card.