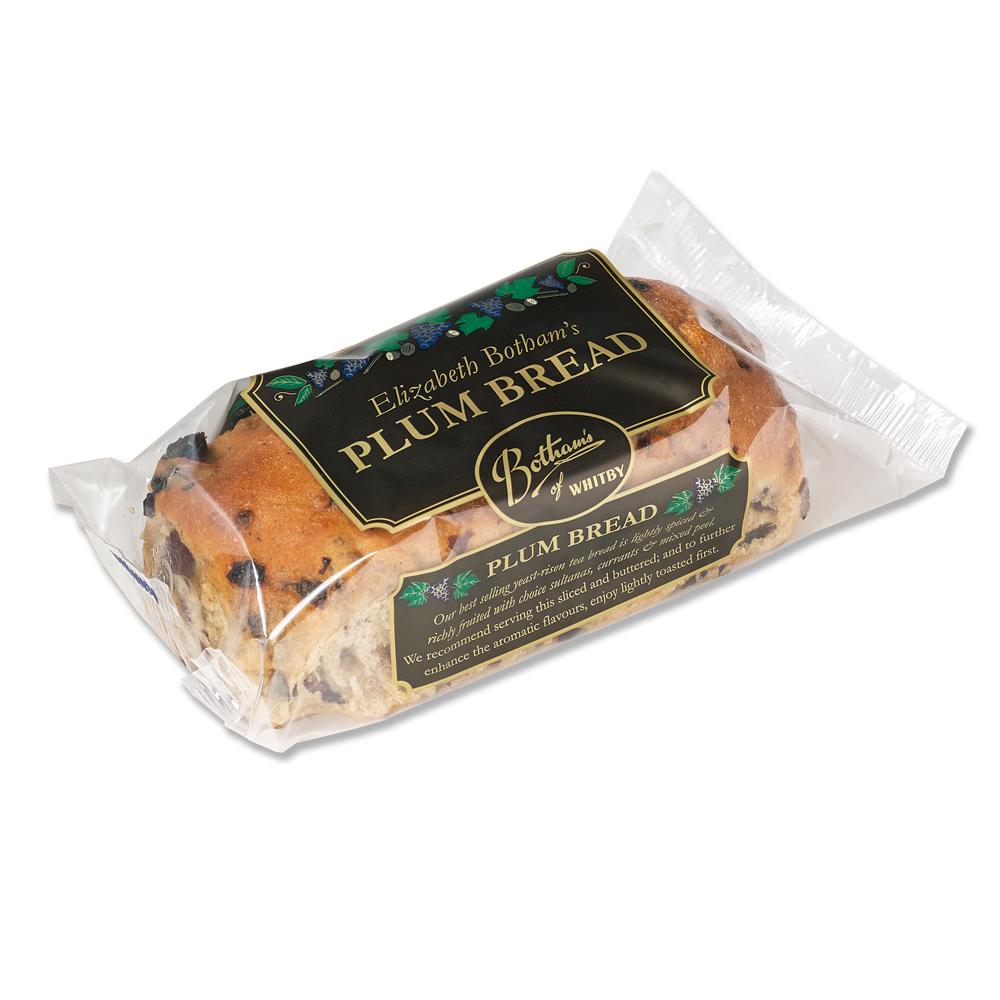 Share the love with your friend
Complete the form below and we'll email your friend about this product
You'll earn 0 reward points with this purchase.
£2.50
This is a rich, highly fruited, yeast raised loaf for the tea table.Some people say it's addictive! But everybody comes back for more plum bread.If you like a delicious, rich, heavily fruited Plum Bread, then this product is for you. It has a good shelf life but never stays in the cupboard for long. It is without doubt one of the most popular products we make, and has been well received in most of the best food shops throughout the country. 
!!<<iframe width="560" height="315" src="https://www.youtube.com/embed/7-jhVJlBhxY?rel=0" frameborder="0" allowfullscreen></iframe>>!!
Reviews
This is the most perfect bread I have eaten. The fruit is delicious, the texture is brilliant and the bread reminds me of a tea cake mixture. It is shear brilliance in a cake and is ideal for the Sunday tea table, for picnicking or when out fishing on the Esk or at sea. I feel it is one of Lizzy Botham's best kept secret and once tried never forgotten
Your plum bread is excellent. Sitting down every day with a slice or two and a cup of tea provides an oasis of calm and comfort in an uncertain world. It's consistently good quality and a definite mood enhancer. Applause for the bakers!
Leave a review