Whitby Heritage Ginger Loaf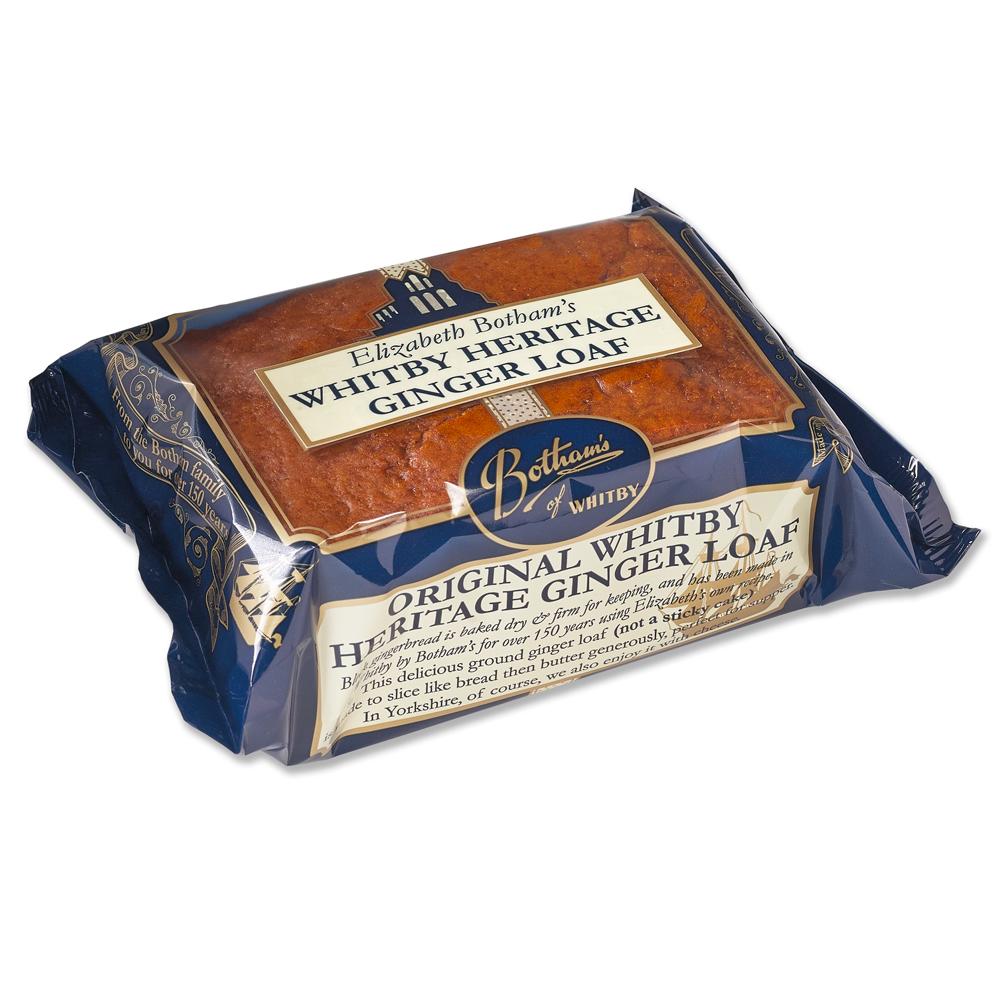 Share the love with your friend
Complete the form below and we'll email your friend about this product
You'll earn 0 reward points with this purchase.
£2.80
This original Whitby Gingerbread is a block gingerbread peculiar to the town and has been made here for many hundreds of years. It is quite unlike any other Gingerbread available as it is baked to a firm loaf with a texture between a bread and a biscuit. It is not a cake or a biscuit as many people would imagine.
This high quality product is delicious sliced thinly, buttered and eaten with a farmhouse cheese, such as Wensleydale or Coverdale and is also delightful with preserve.  Without doubt, a perfect speciality to be eaten on a crisp winter's day in front of a glowing fire.
Reviews
This is a loaf. It's not cake. I slice and spread butter on top and it's absolutely perfect with a cuppa. I take 3 thinly sliced each buttered and stacked on top to work for a mid morning snack. I can highly recommend if you love ginger cake and want something a bit different.
Very disappointed in this! I bought one from the RHS Harlow Carr shop and was really looking forward to it, as the cake felt dense and heavy so I expected a nice moist cake. It is the driest ginger cake I have ever had. So disappointed. Having read the description on your website since, it is described as a firm loaf with a texture between a bread and a biscuit. Wish I'd known this before I bought it, so perhaps you should emphasise this on the packaging to avoid further disappointment!
Leave a review