* Whitby Lemon Buns (Pack Of 6) - To Post *
* Whitby Lemon Buns (Pack Of 6) - To Post *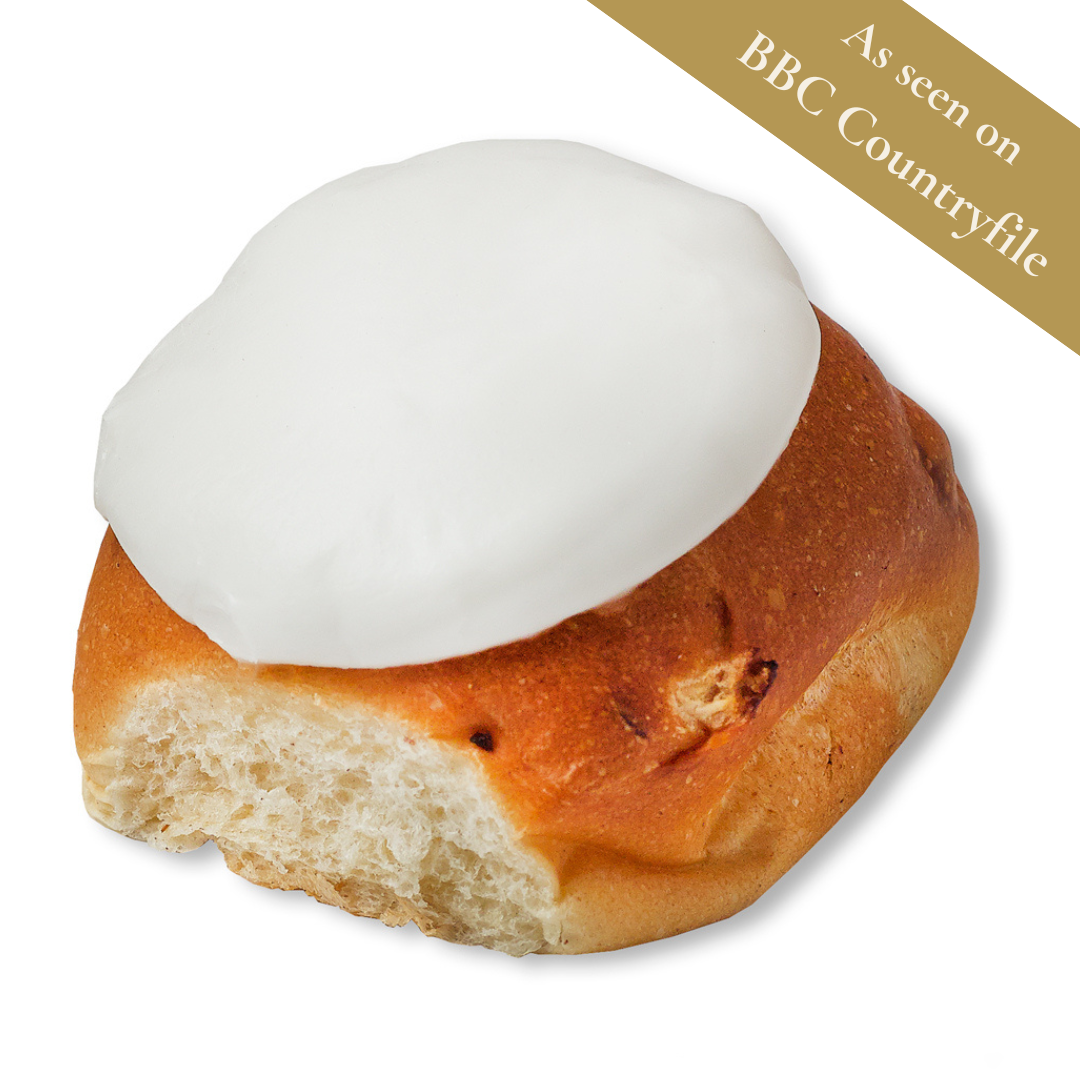 Share the love with your friend
Complete the form below and we'll email your friend about this product
You'll earn 0 reward points with this purchase.
£4.75
The one and only, original Whitby Lemon Bun - as seen on BBC Countryfile! 
You can enjoy a Whitby Lemon Bun at home with our popular UK delivery service, seeing Lemon Buns dispatched nationwide! You will receive six lightly fruited buns a pot of lemony icing to top at home - great family fun!
A bit more about our famous buns....
We've spied our famous Lemon Buns being emulated in Marks & Spencer, heard James Martin mention them on many a TV show, and even seen a recipe for them in Paul Hollywood's cookbook! But ours are the only original Whitby Lemon Buns, and we've been making in Whitby for over 100 years.
Buying a pack of 6 here means we bake them for you freshly on the day of dispatch, so they are available for Tues-Fri delivery days. Your buns will be sealed for freshness, and packed with a pot of our special lemon icing. This would make a sweet gift for that certain someone who is a big Lemon Bun fan!
* Whitby Lemon Buns *
Our special recipe has been passed down through the generations to Elizabeth Botham's great and great-great-Grandchildren who run the bakery today.
* What are they? *
A sweet and soft enriched dough with added sultanas, and if bought from our local shops, they are topped with their crown of white lemon icing by our skilled Finishing Room team - but now we hand this special task over to you!
* How do I finish my Whitby Lemon Buns? *
Take your buns out of their protective cellophane wrap when you're ready to eat them. Add a tiny amount of water to your pot of white lemon icing to loosen it up a little and stir until smooth. Using a butter-knife, gently and smoothly apply the icing to the top of your buns.
Enjoy this traditional taste of Whitby!
~ Not available for Monday delivery ~
You will receive a box of six buns, sealed for freshness, and a pot of lemony icing. We carefully pack your Lemon Buns for their travels and they are best enjoyed on the day of delivery. The buns are suitable for freezing, keep the icing at room temperature.
Reviews
I've been enjoying these buns for over 60 years, so i have a fair knowledge of them so when my cousin told me that she had sent me some through the post I was a bit concerned they may be a bit stale. But I was thankfully mistaken they arrived well packed and seemed as fresh as if I had bought them locally. Needless to say they didn't last long. The price is very reasonable also.. We have never eaten them the Whitby way (why waste time ripping the top off!)
The lemon buns are fabulous. They were baked fresh yesterday and beautifully packaged and received this morning. I did wonder about the icing but that is in a separate container and how generous Bothams are with it. I shared them with my neighbours who also loved them.
These buns are out of this World, I like them as a special pleasure, torn in two and turned inside out with the lemon sauce on the inside. All my friends love them and learn to eat them the Whitby way under supervision. I often find one in my fishing packed lunch or when on a picnic. They are very addictive and Moorish and a cup of coffee would not be the same without the lemon drizzle buns I give the 20/10
Leave a review