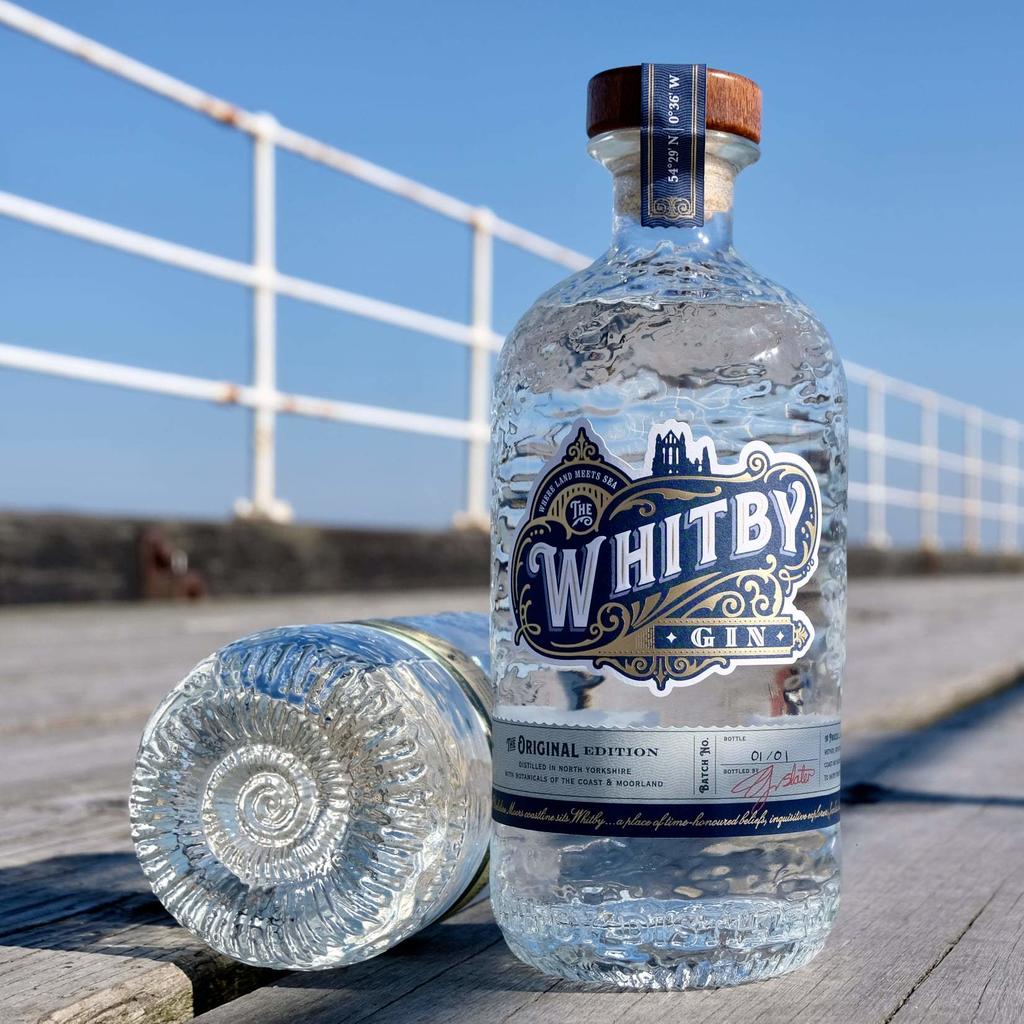 Written by Alyson Jackson
What do you get when two Whitby businesses who know a lot about ingredients and flavours unite? A series of delicious gin hampers made in Yorkshire heaven - now that's what we call a reason to raise your glass!
The 'Wild Fruitcake' Hamper with Whitby Gin features Wild Old Tom Edition Gin, which is a celebration of our local area seeing the distillers foraging on the moors for those special ingredients gorse and gooseberry. We've teamed this gin with complementary produce: Landlord Fruitcake, Chocolate Brownies, packets of biscuits and Yorkshire Wensleydale Cheese.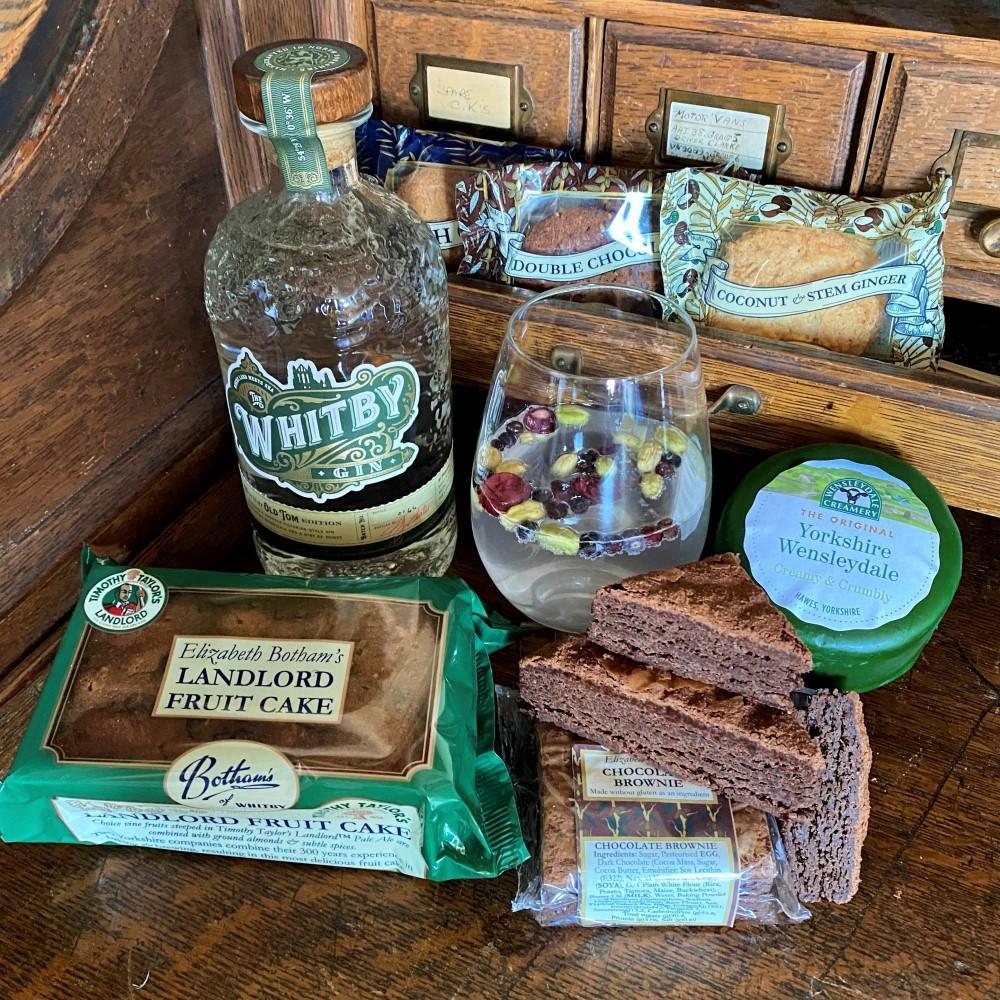 'Wild Fruitcake' Hamper with Whitby Gin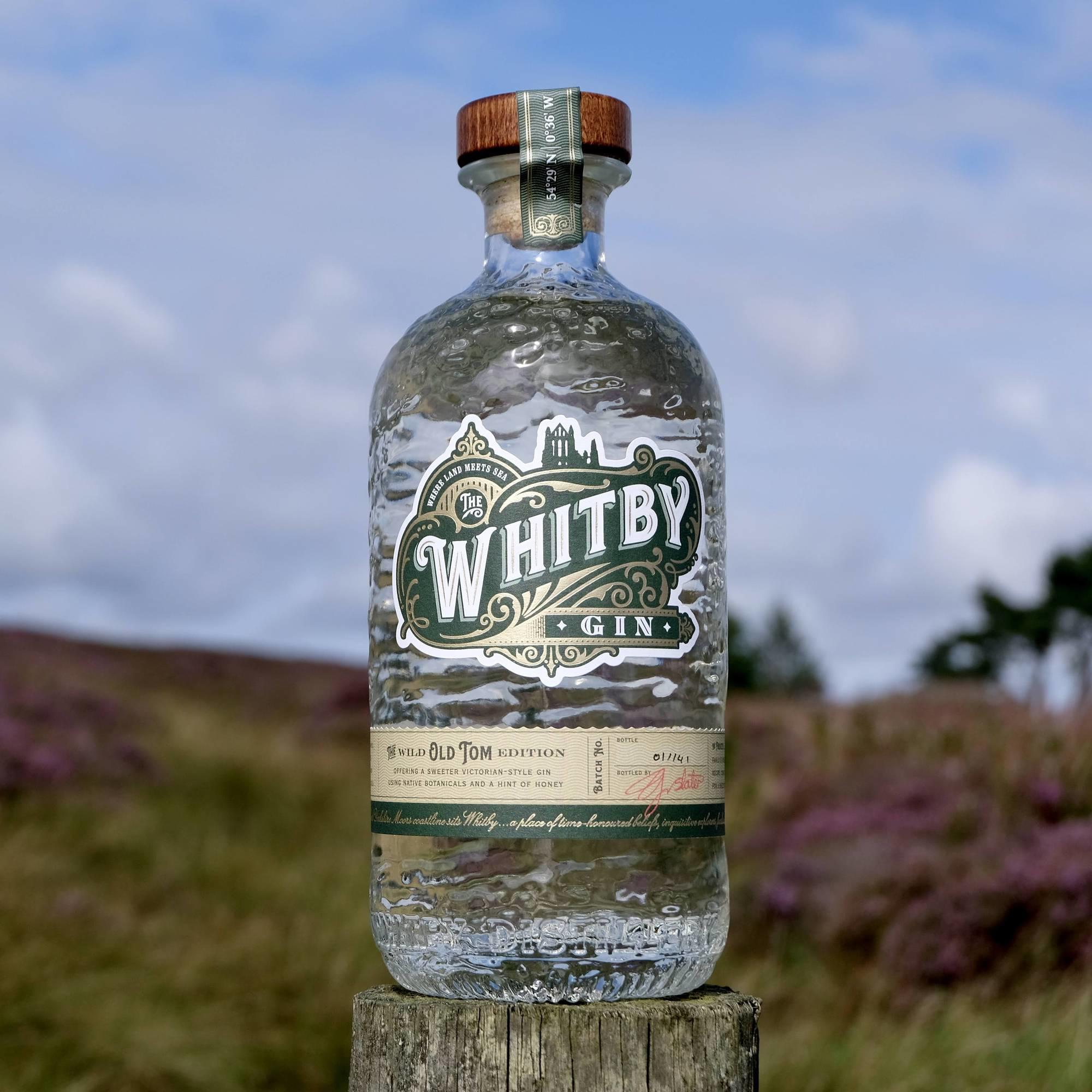 The Wild Old Tom Edition

The Bramble & Bay Edition Gin certainly does evoke memories of foraging for blackberries in the hedgerow and, when combined with chunky squares of Chocolate Brownies, it is a winning combination on a summer's evening! Of the Bramble & Bay Edition, the Whitby distillers say "Our signature botanicals are complemented by the sweet red fruits and earthy bay leaf to create a beautifully balanced fruit-led dry gin."
Our family baker Lois Borrett enjoys her Chocolate Brownie gently warmed with a dollop of vanilla ice cream and a handful of summer berries, not forgetting a glass of Bramble & Bay gin and tonic of course!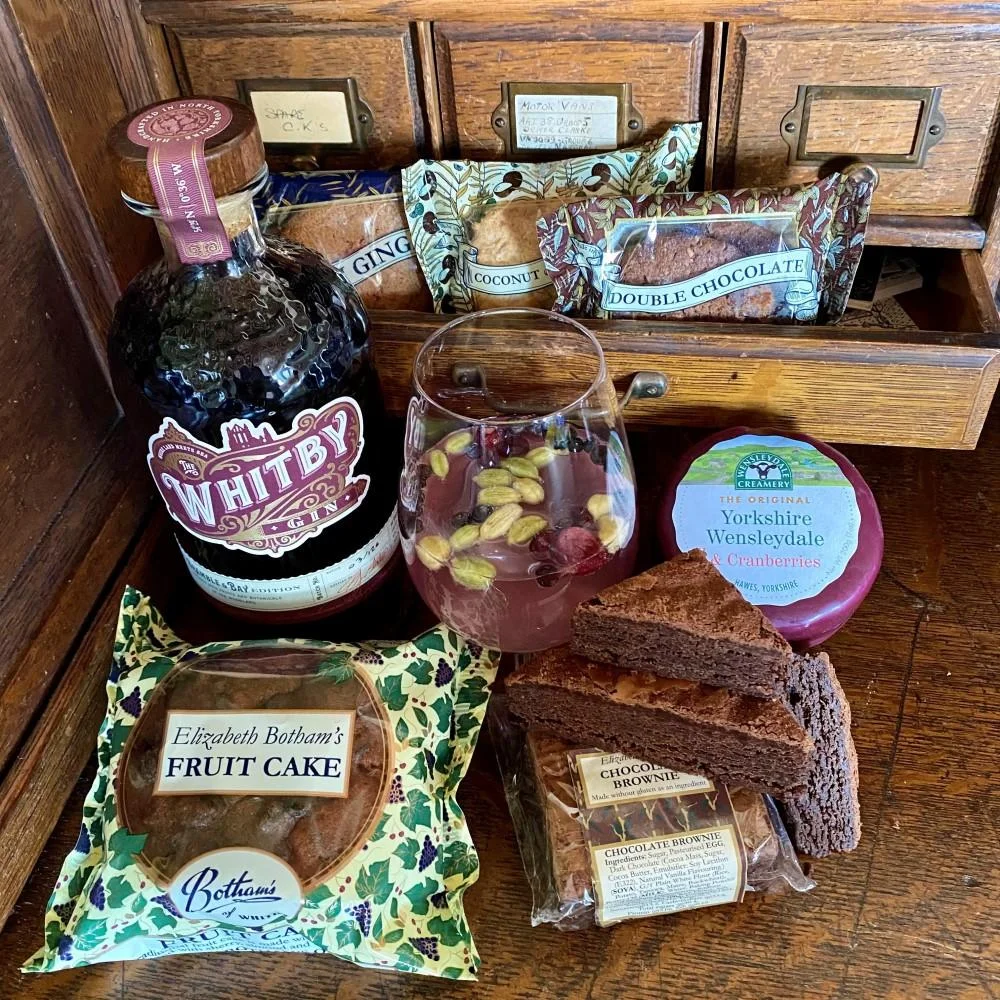 'Bramble & Brownie' Hamper with Whitby Gin

Our Heritage Gingerloaf is steeped in tradition and, of the Original Whitby Gin, the creators say: "The Original Edition is a true taste of home, distilled with locally foraged sugar kelp, heather and honey for a bold yet balanced flavour." So we combined the two to create a homage to our local town Whitby. Find a bottle in this hamper, alongside our Heritage Ginger Loaf, chunky Chocolate Brownies, packets of Botham's biscuits and Black Bomber Cheese.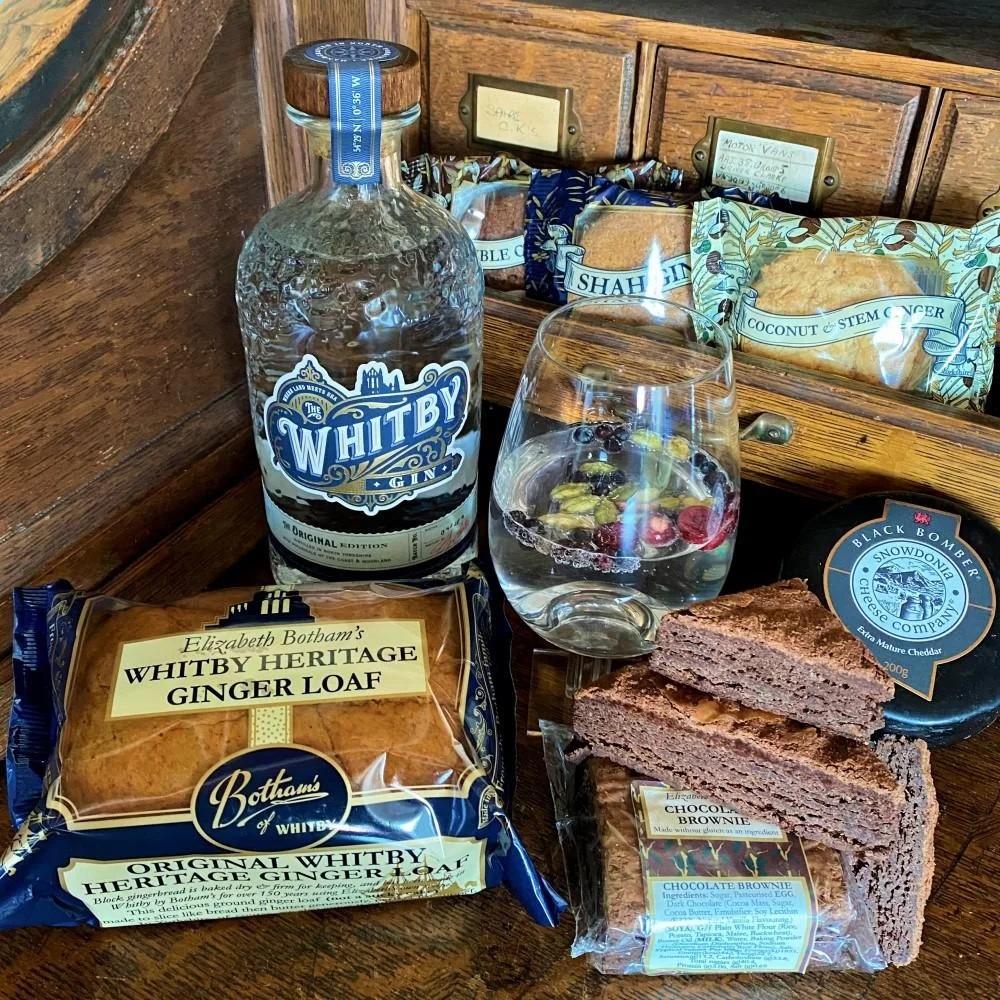 'Original Heritage' Hamper with Whitby Gin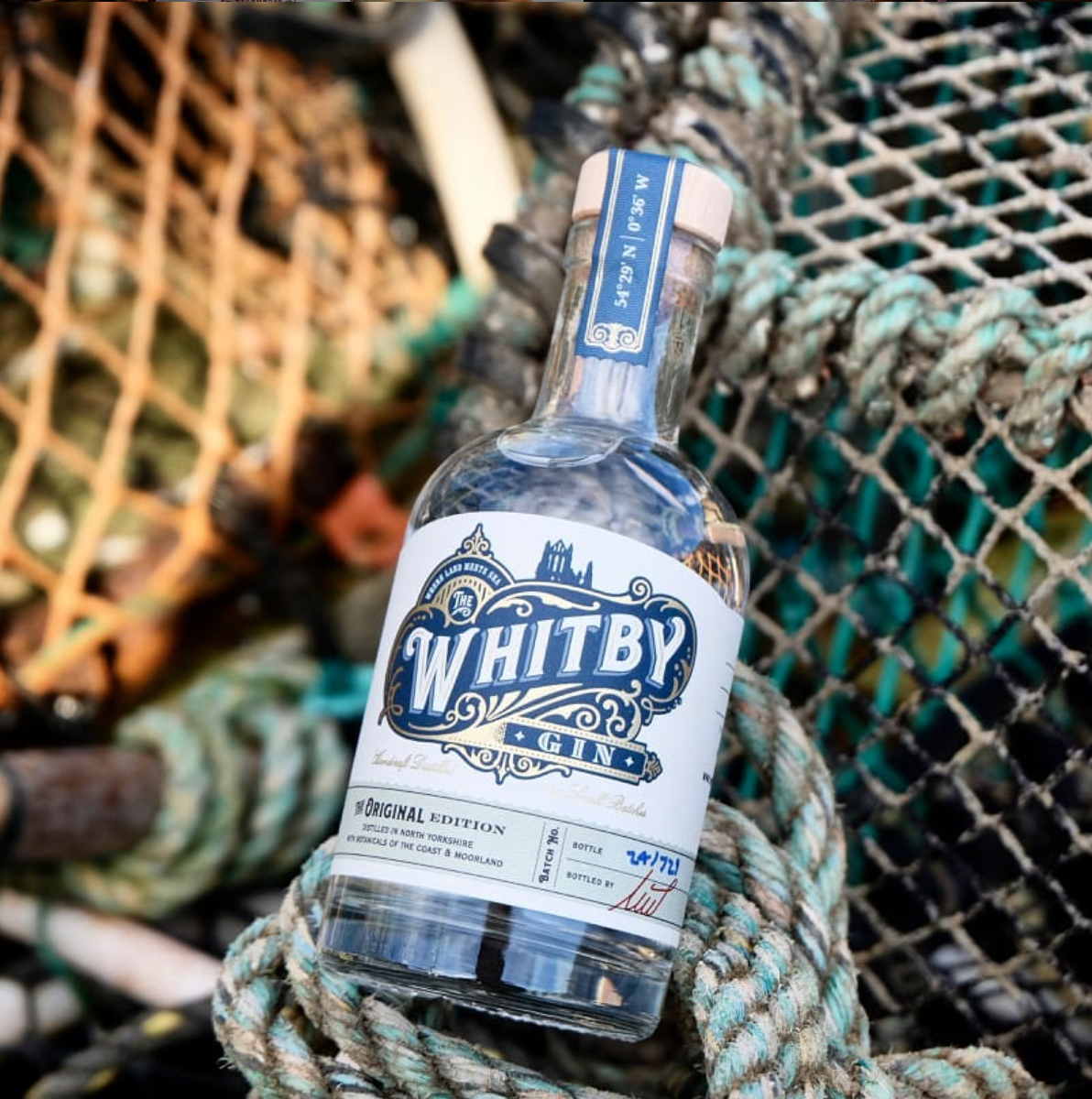 The Original EditionAnd just like our family of bakers, Whitby Gin places emphasis on the finer details. Lift the exquisite bottles and delight in the ammonite fossil feature on the base - a joyful find reminiscent of rock pooling jackpot moments!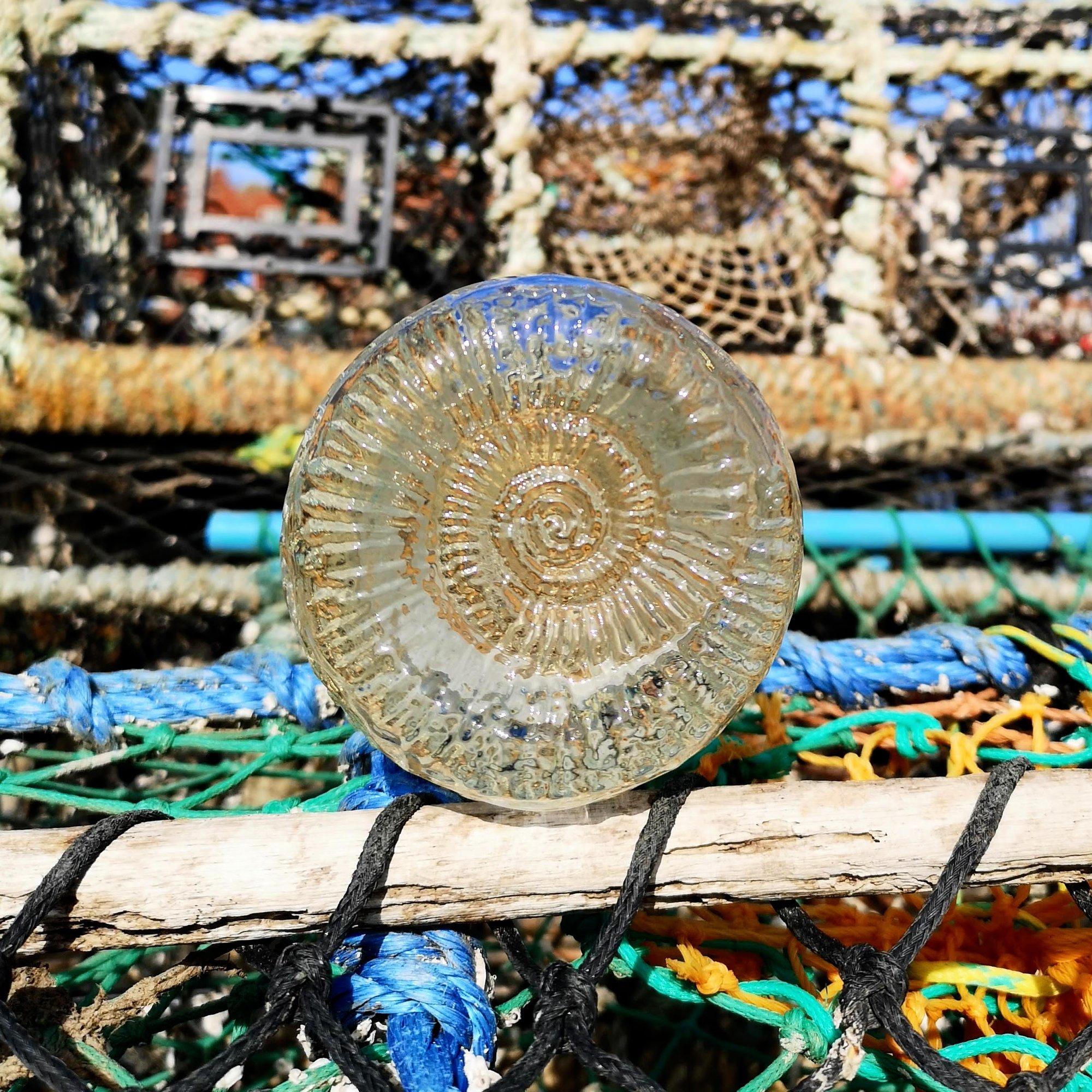 Good luck with your new distillery Whitby Gin!