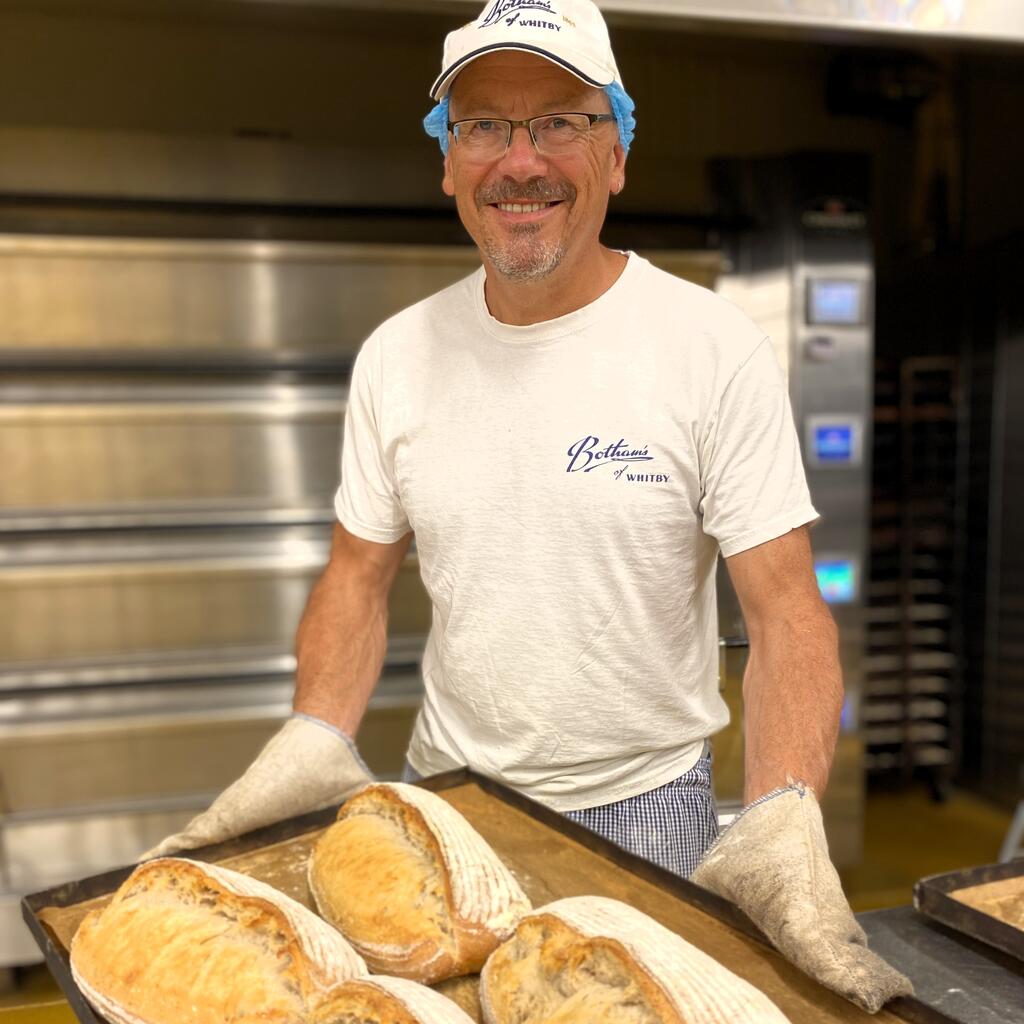 Written by Alyson Jackson
We took a tea break with Jonathan Botham (Jo), our family baker and Managing Director, to talk the serious business of sourdough! Let's see what he had to say: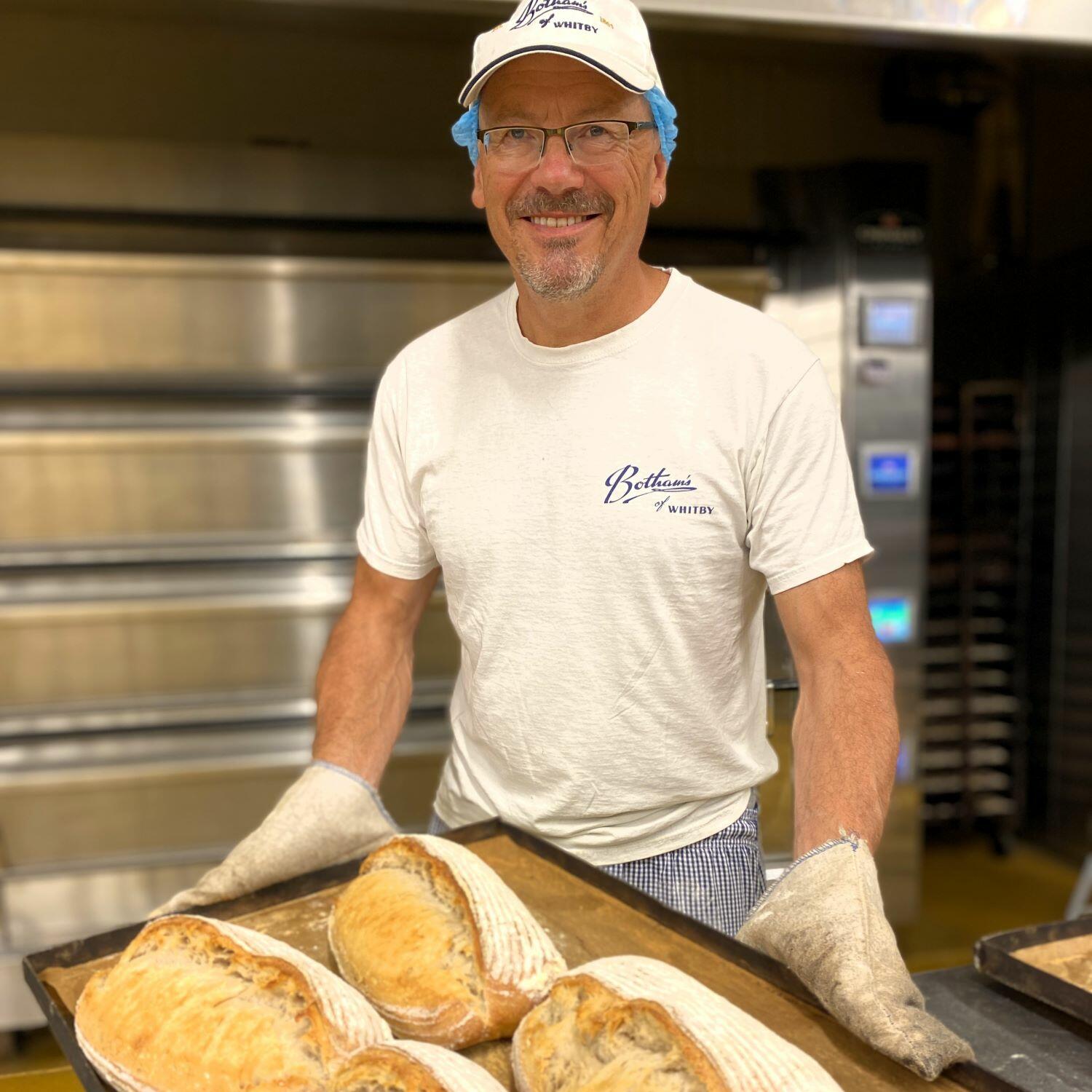 Can you remember your first taste of sourdough?
Yes! The first time I ate sourdough was in San Francisco at Boudin's. One of my best mates was working out there and I went to visit him - and to do a bit of surfing, of course! San Francisco Sourdough has for generations been globally famous, with the specific strain of yeast even being called Lactobacillus San Francisco. You had to try it! At the time, I was probably 23 years young and working in the bakery at home, but I never really thought about bringing sourdough to Botham's then. (Watch a video about Boudin San Francisco Sourdough)
Some years later, Lois (my neice) and I went on Andrew Whitley's course at the village bakery in Melmerby, Cumbria. Andrew was the guru of British sourdough, famed for re-introducing it to Britain, and I remember Andrew's sourdough being more wholemeal-y and with a definite focus on organic ingredients. As much as anything, what I found amazing was the simplicity of the process; you can get such good results with few ingredients, not to mention how the outcome can be radically changed with just a few tweaks to technique and timings.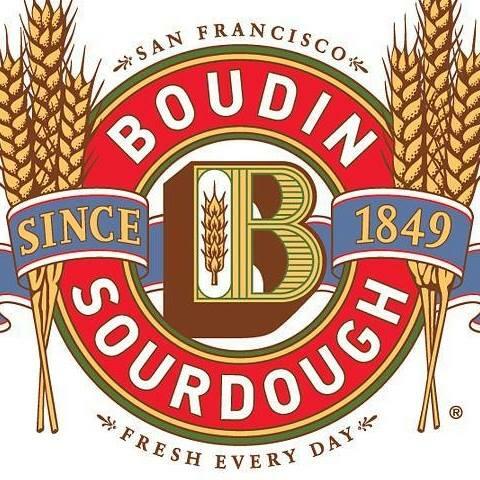 Why should people give Sourdough a try?
Because sourdough bread is how we were meant to eat it! Some people might find the flavour takes a bit of getting used to, but that flavour then rewards you in spades. I would encourage anybody new to sourdough to get their hands on fresh, artisan sourdough; not all sourdough is authentic as there is no legal definition so some supermarkets sell sourdough flavoured bread and label it as sourdough – the buyer needs to be aware of this! Also, it makes sense that sourdough could help people who have difficulty digesting gluten, it's definitely worth a try.
How would you describe the perfect sourdough?
You like to have a nice crunch to the crust, a fairly open texture to the crumb, with a full un-pronounced flavour. Simple, like the bread itself!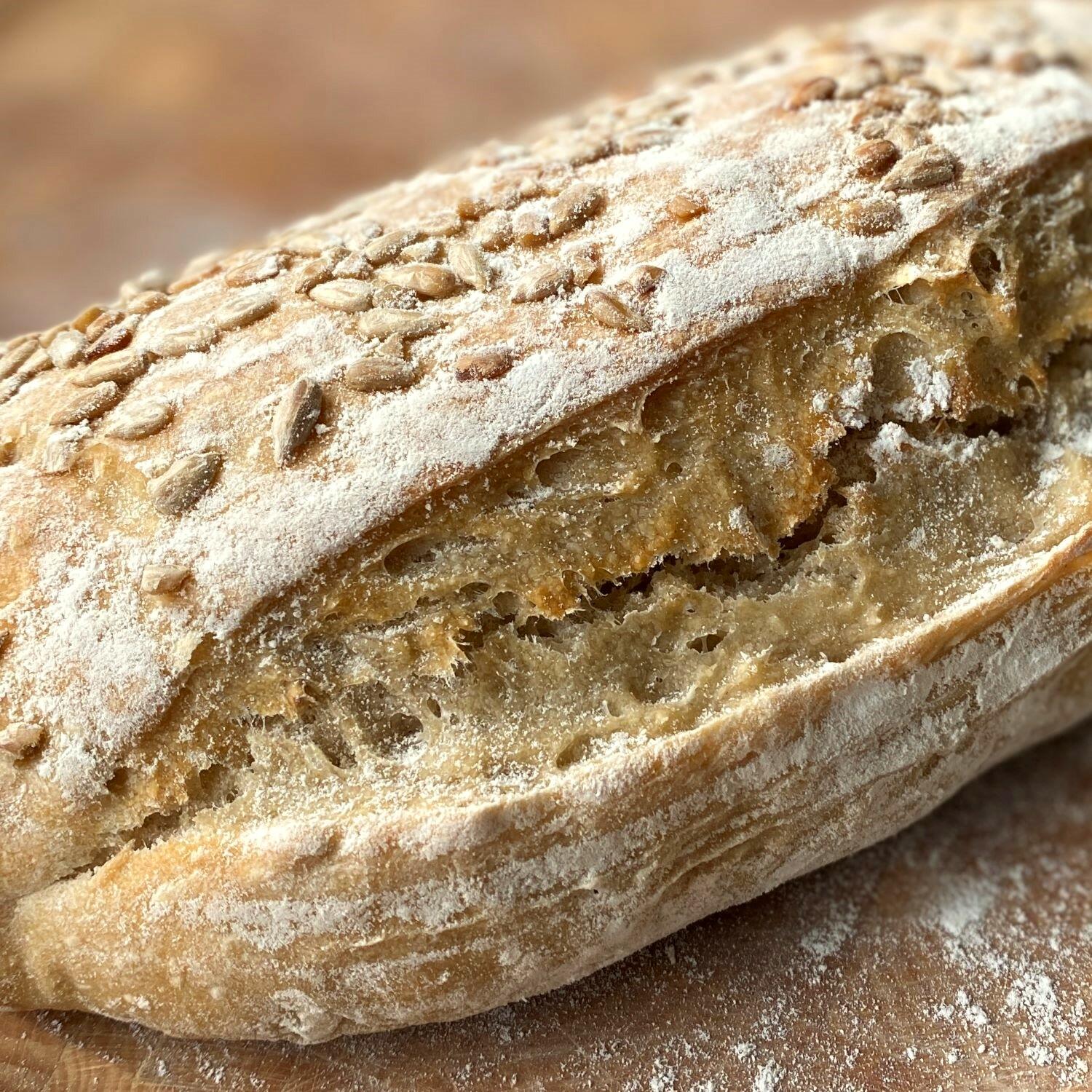 How do you enjoy yours?
Depends, if it's fresh then I love it with raspberry jam or honey – to be precise, heather honey which is a local delicacy. If it's a day or more old, then I love it toasted, especially topped with tinned mackerel fillet in mustard sauce (…you may find yourself eating this one alone!)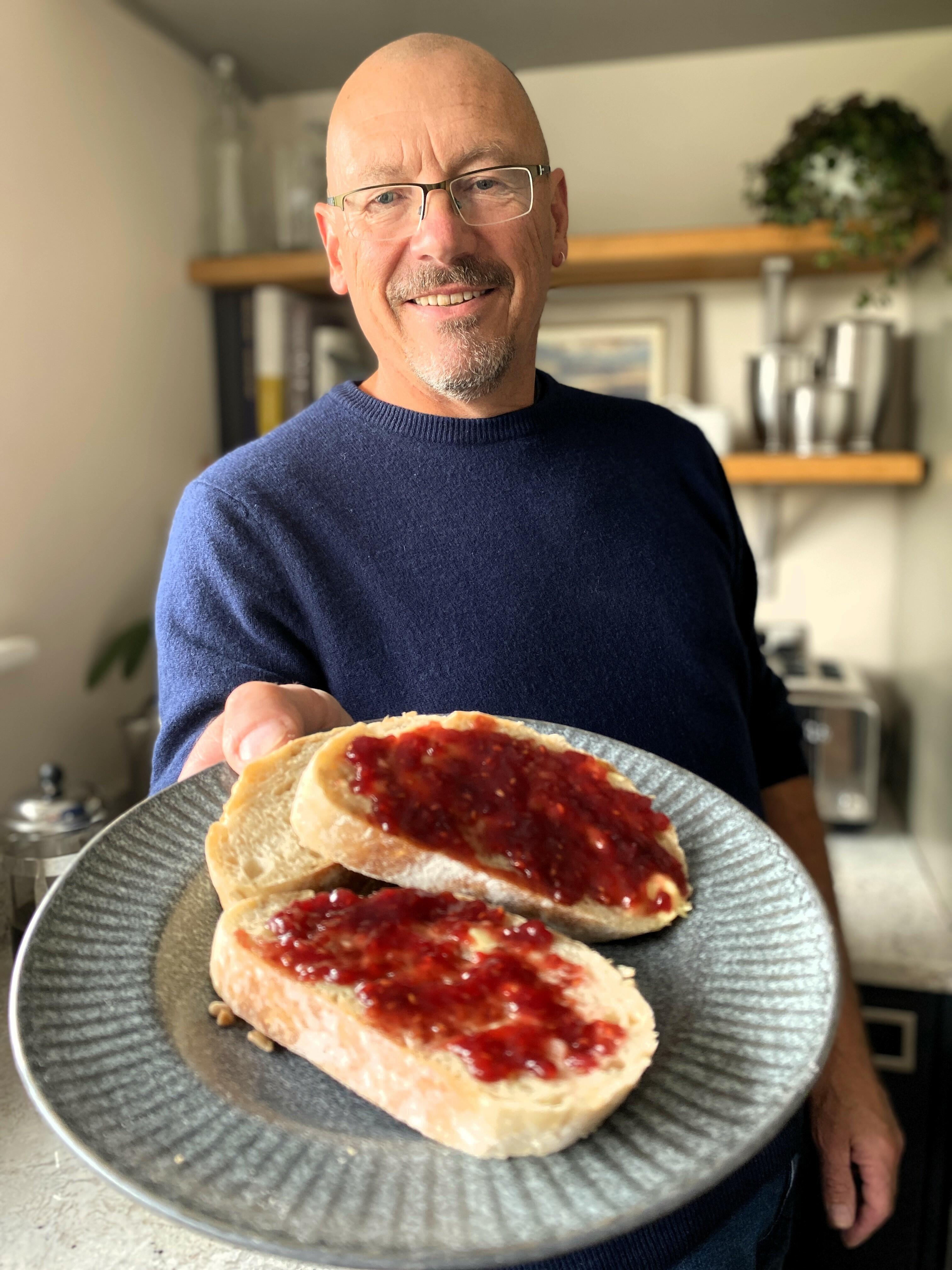 What flour do you use?
Here at Botham's, we use a combination of stone ground 85% extraction which is white-ish and a standard strong white bread flour. The bread flour is all milled down in Driffield, East Yorkshire and the stone ground flour comes from Hilltop Farm, Spaunton which is located between Pickering and Kirkbymoorside.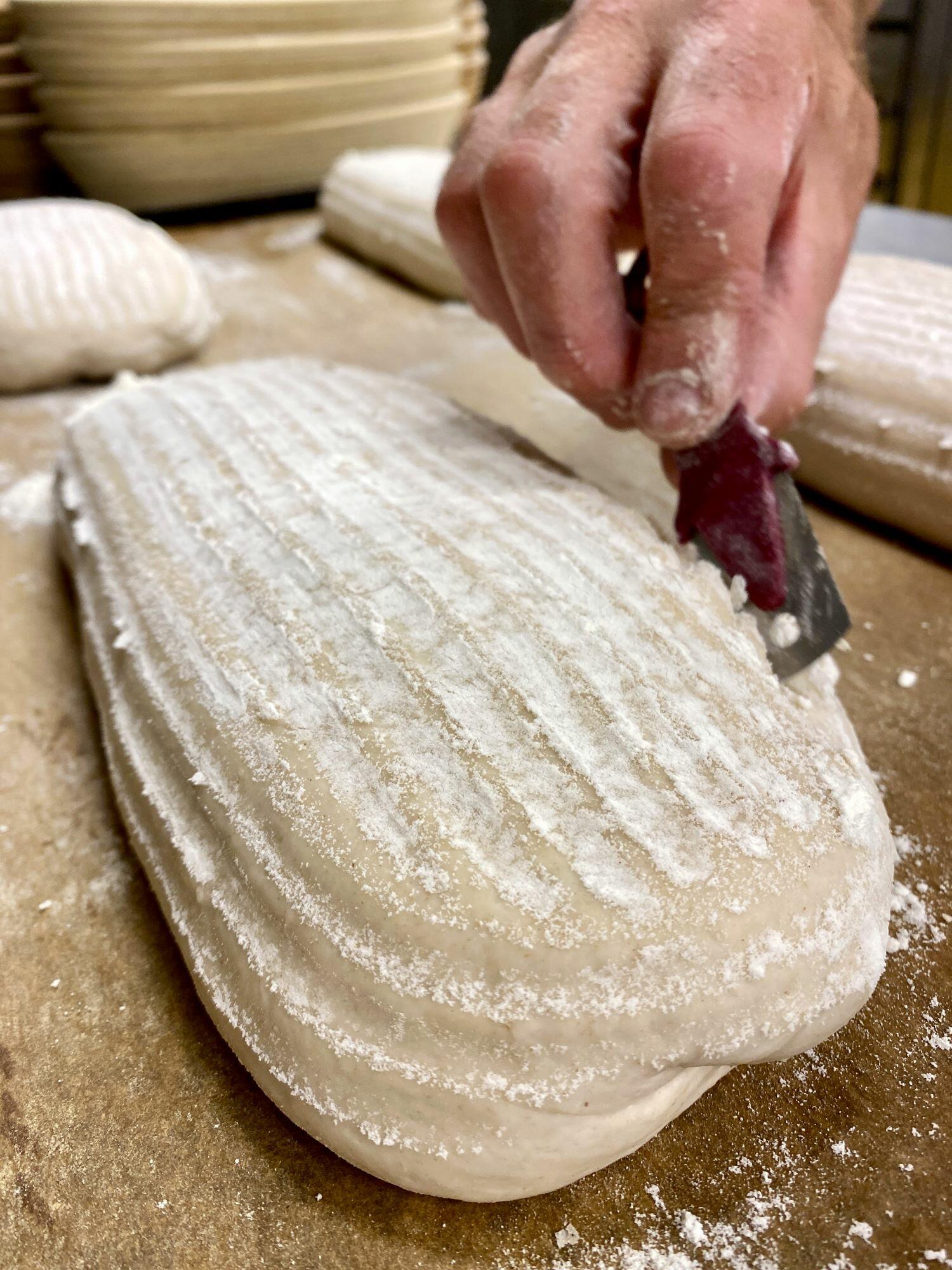 Does the choice of flour make a difference?
Absolutely, the flour is most of the finished product so it makes a huge difference. In our sourdough the strain of yeast in the starter is just what was naturally present in the stone ground organic flour; we just took some of that and cultured it. We have experimented with different flours over the years, we used to make a slightly different loaf called High Moor Leaven which was definitely more wholemeal-y and dense.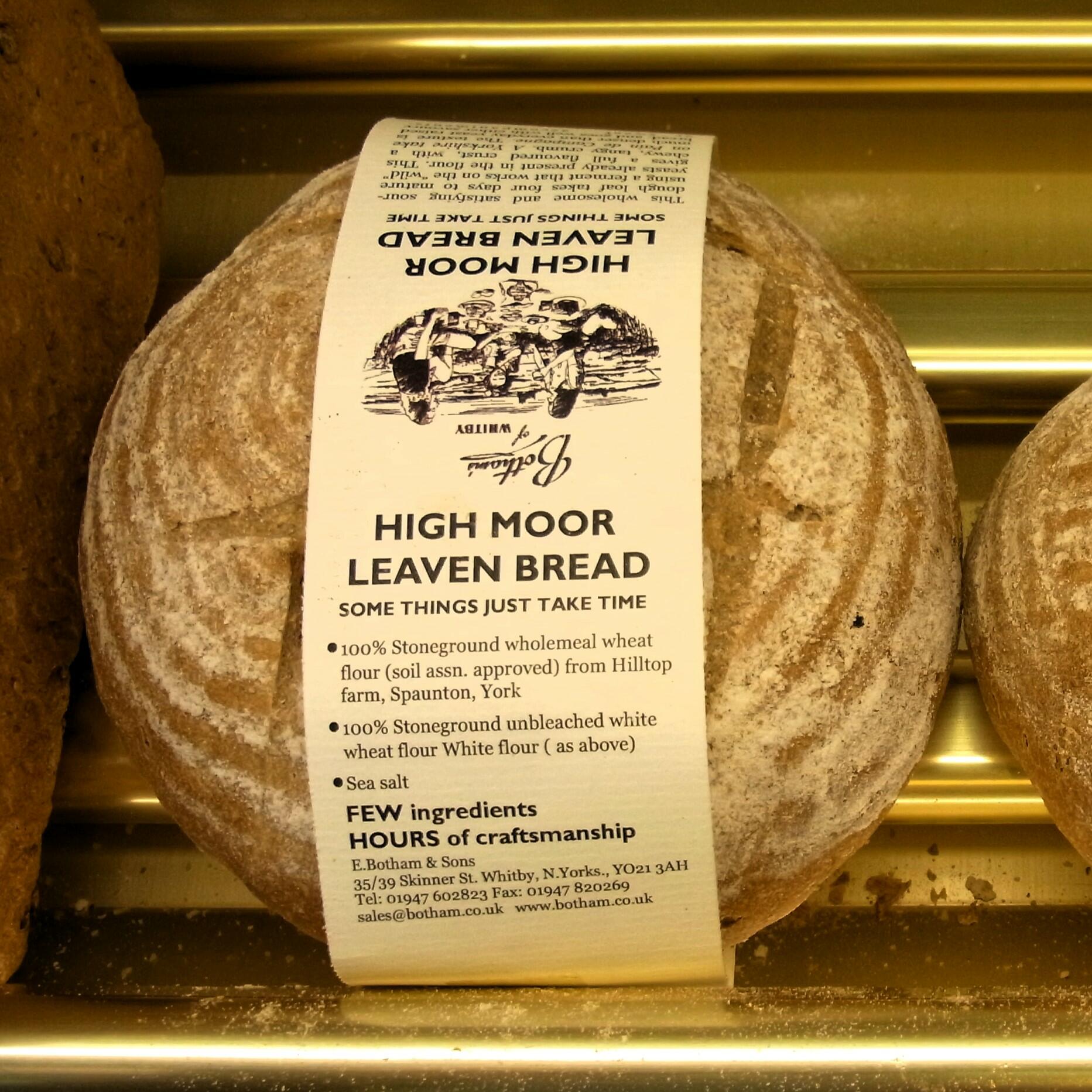 What is required to start and 'nurture' a starter?
To make a sourdough starter at home, simply mix a tablespoon of flour with a tablespoon of water and then keep it somewhere warm (airing cupboard warm). The next day, add the same again, and after three days I would probably double it again. You might get to the point where you want to throw half away, adding a bit more and more and hopefully it will start to bubble. And just keep going - if it goes black and smelly chuck it away! A lot of luck is involved, there are people who will take a far more scientific approach. At the end of the day, ancient Britains did this and they didn't have scales or tablespoons! At Botham's we use a set ratio of flour to water to replace what we have taken out, but, as experienced bakers, we are also very intuitive with our Mother Dough.
If you are making bread every day, better to keep the starter warm and going. Once you have your starter going and bubbling and it's happy and smells good, you can keep it in the fridge and refresh once a week. Bit like having a pet, they are all different and it takes time and commitment. Yeast will always be different – each starter is going to be slightly different. Ours is pretty stable: 'If you keep fish, it's much easier to look after a fish in a large tank than a small one' and the same is true of Mother Dough!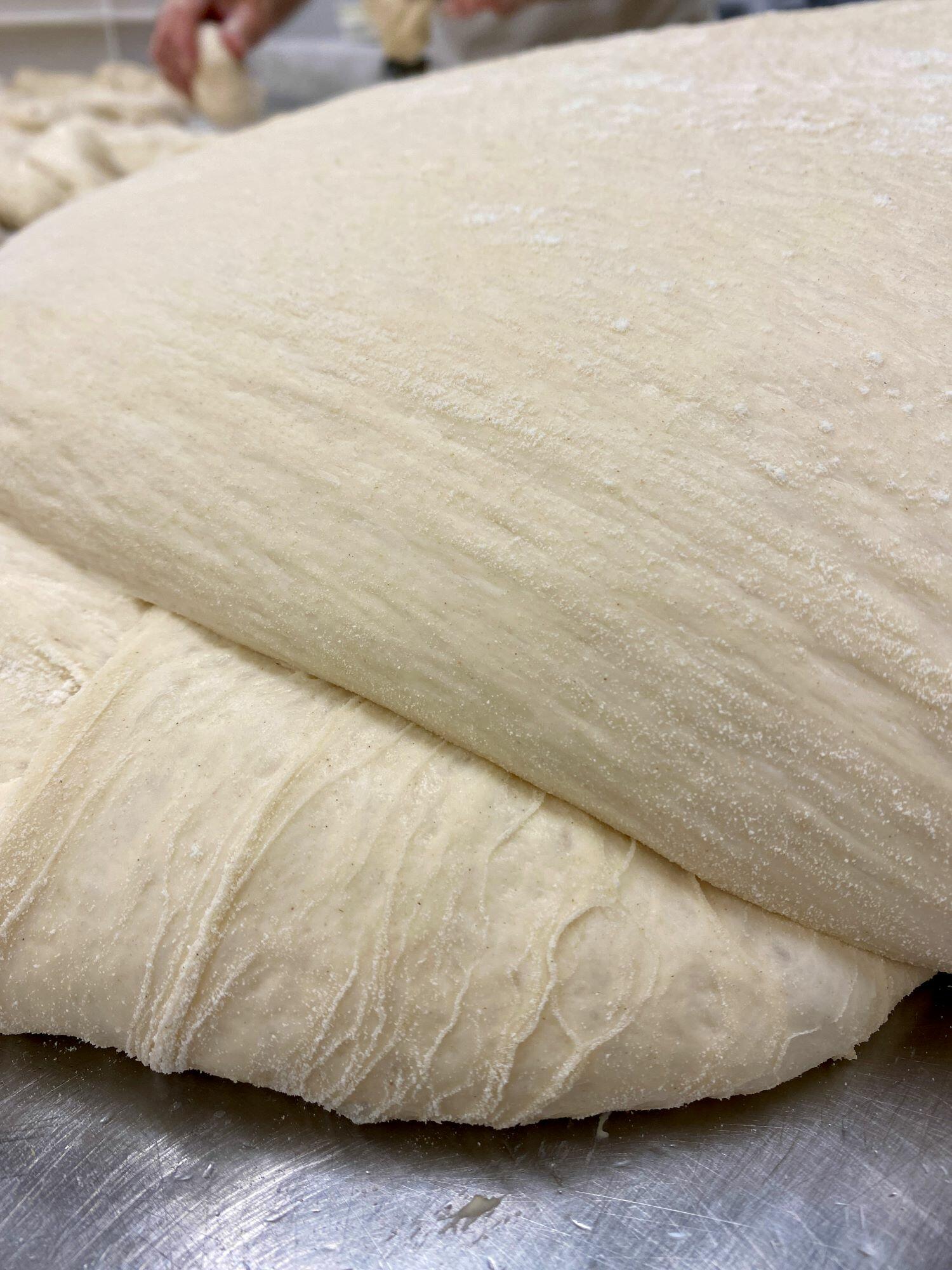 What's your favourite part of the Sourdough method?
When you've refreshed the sour, or you've made a starter, and you open the tub to use it the next day and it has all bubbled up and the smell of the alcohol hits you – nothing quite like it!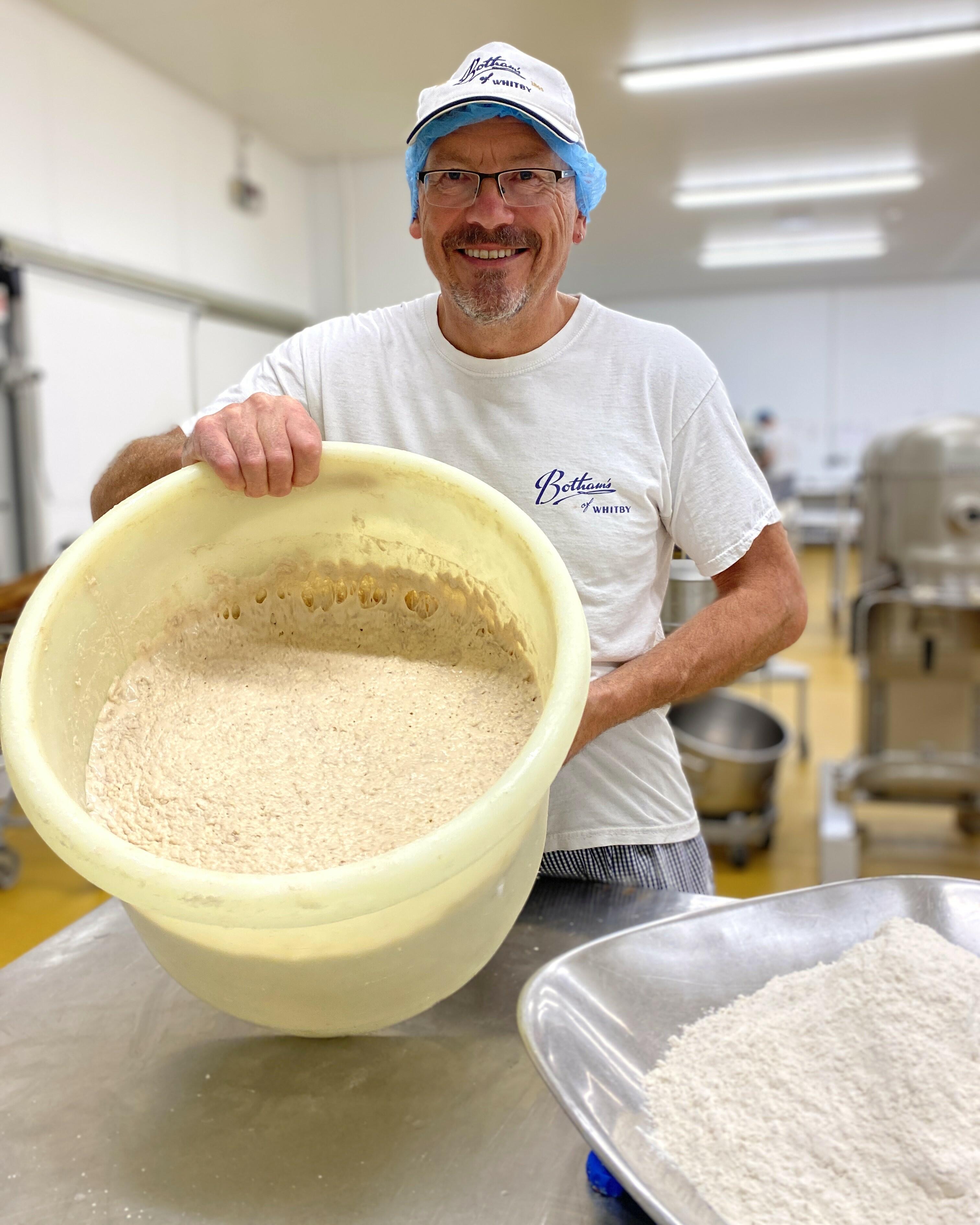 If readers were to attempt to make their own sourdough, what would be your top three tips?
Read/watch other people's advice – do your research and form your own ideas but don't get hung up on one particular method.
Try to maintain even temperatures in producing the dough and looking after your starter; sudden changes in temperature are probably best avoided.
Be patient.
What about the baskets?
Yes, the baskets are important. Some are cane, some are plastic - we use both. The cane ones are lovely but harder to look after if you are not using a couche cloth to stop it from sticking, which purely is there because it is less likely to stick to the cloth than the basket. Depending on the individual dough, sufficient flouring of your basket should stop the dough from sticking, not to mention creating a beautiful pattern!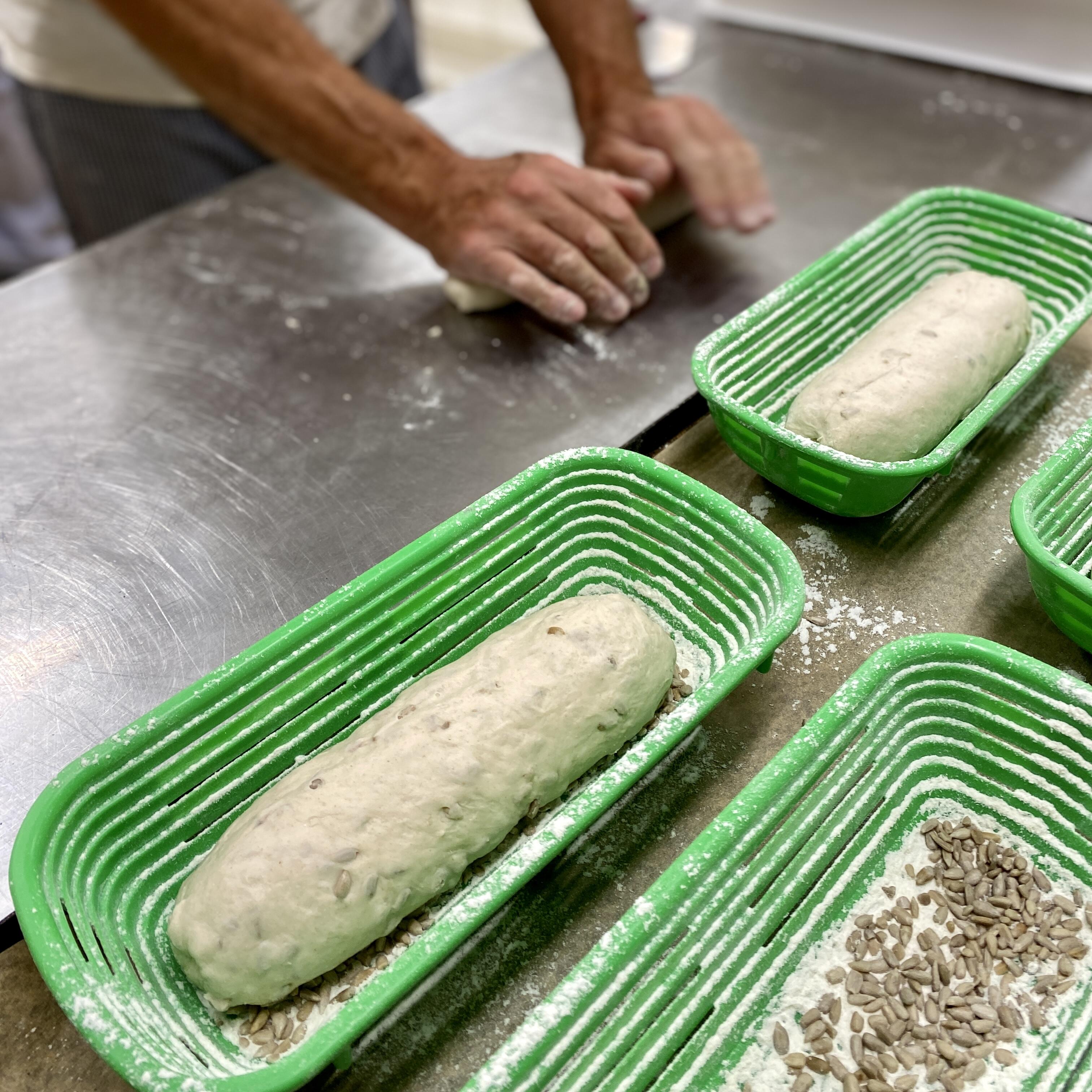 In the past we've included a few different flavours to our sourdough, such as Jalapeño and Cheddar Cheese and even using beer balm in the starter! Which was your favourite flavour?
I really liked the Jalepeño & cheddar which Lois created for Father's Day - I like spicy food and it was a nice combination for a savoury bread. We sprinkle the cheese into the baskets which results in THE most incredible crust!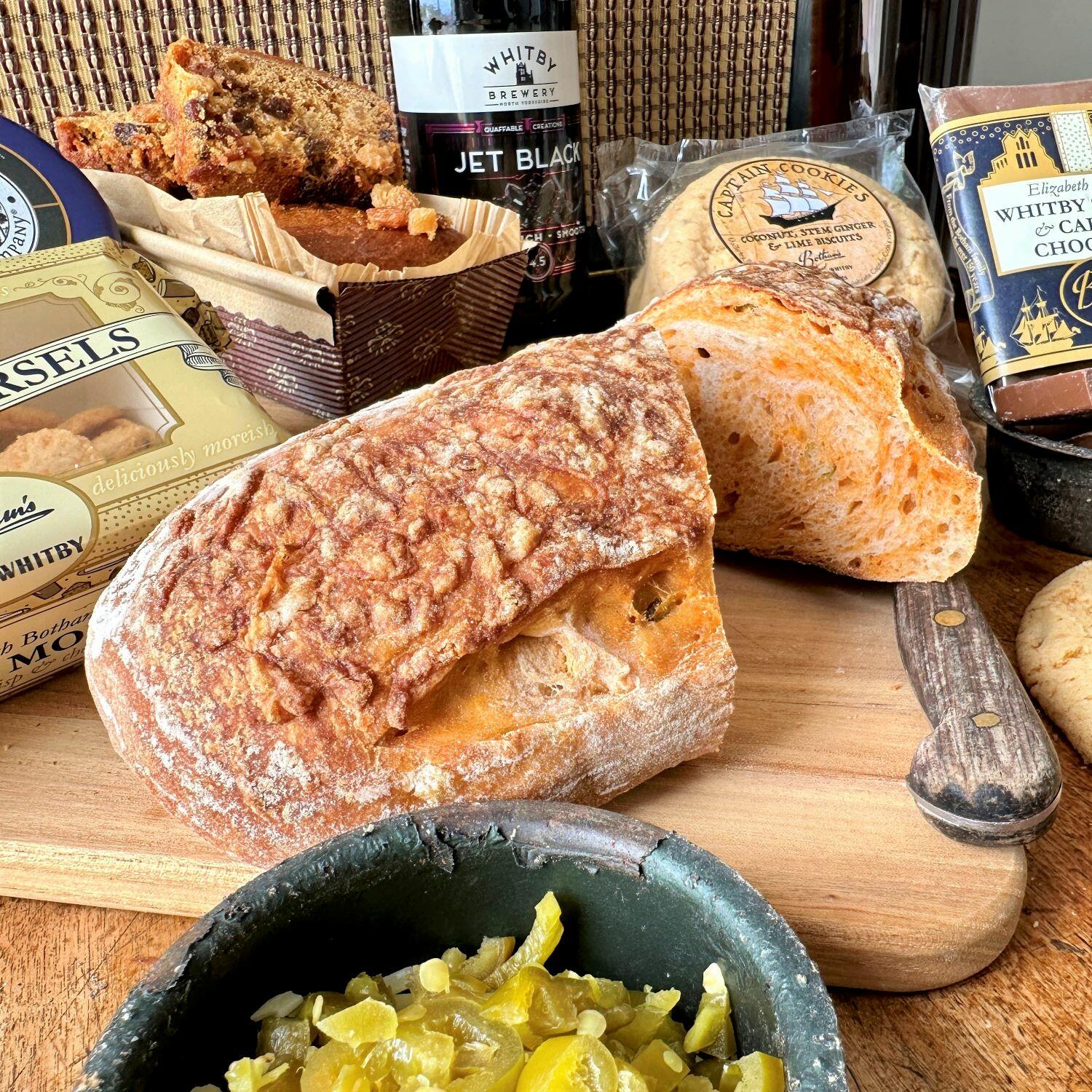 During summer, your sister Sarah and niece Kay made sourdough croutons whilst camping at a Food Festival. They used chunks of sourdough fried in olive oil and garlic – what are your thoughts on this?
Sounds delicious, I would probably have added some Caesar dressing but it sounds great. I'm suspicious of any meal that comes without bread. If I went to a restaurant, I would always ask for a bread basket. One thing I don't understand in the restaurant world, and I'm not the first person to observe and comment on this, is you can get pâté at almost any pub/restaurant but you rarely get enough bread for the quantity of pâté. I would definitely enjoy pâté with sourdough, but I'd make melba toast out of the sourdough first!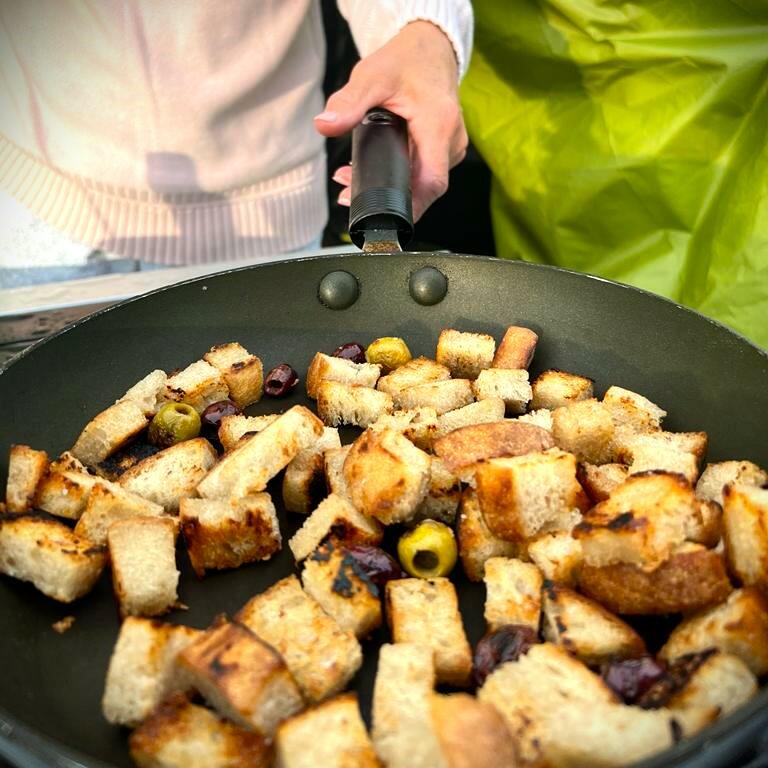 Watch Jo in Action
We got up at 4:30am and joined Jo in our new Enterprise Way bakery to see the sourdough magic in action ~ Click here to watch our video in full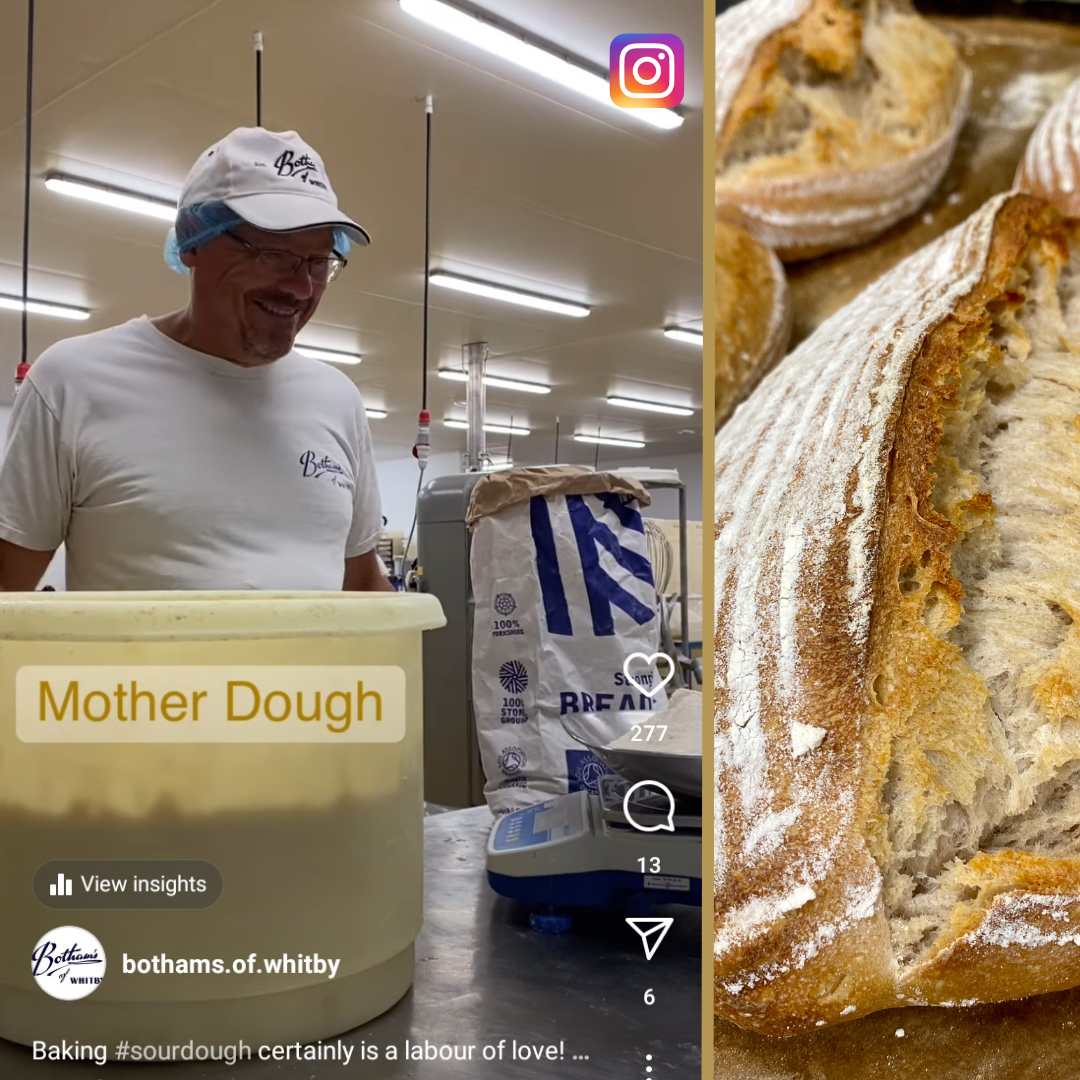 Try Botham's Sourdough
You will find Sourdough in our local shops Tues-Sat, or in the Botham's Bread Box, which is available by post until the end of November, 2023. You can also drop a Sourdough into your Botham's box in the 'Bakery by Post' section on our website.
If you have any questions for Jo, or we have inspired you to try making your own Sourdough, please send questions or images to alyson@botham.co.uk