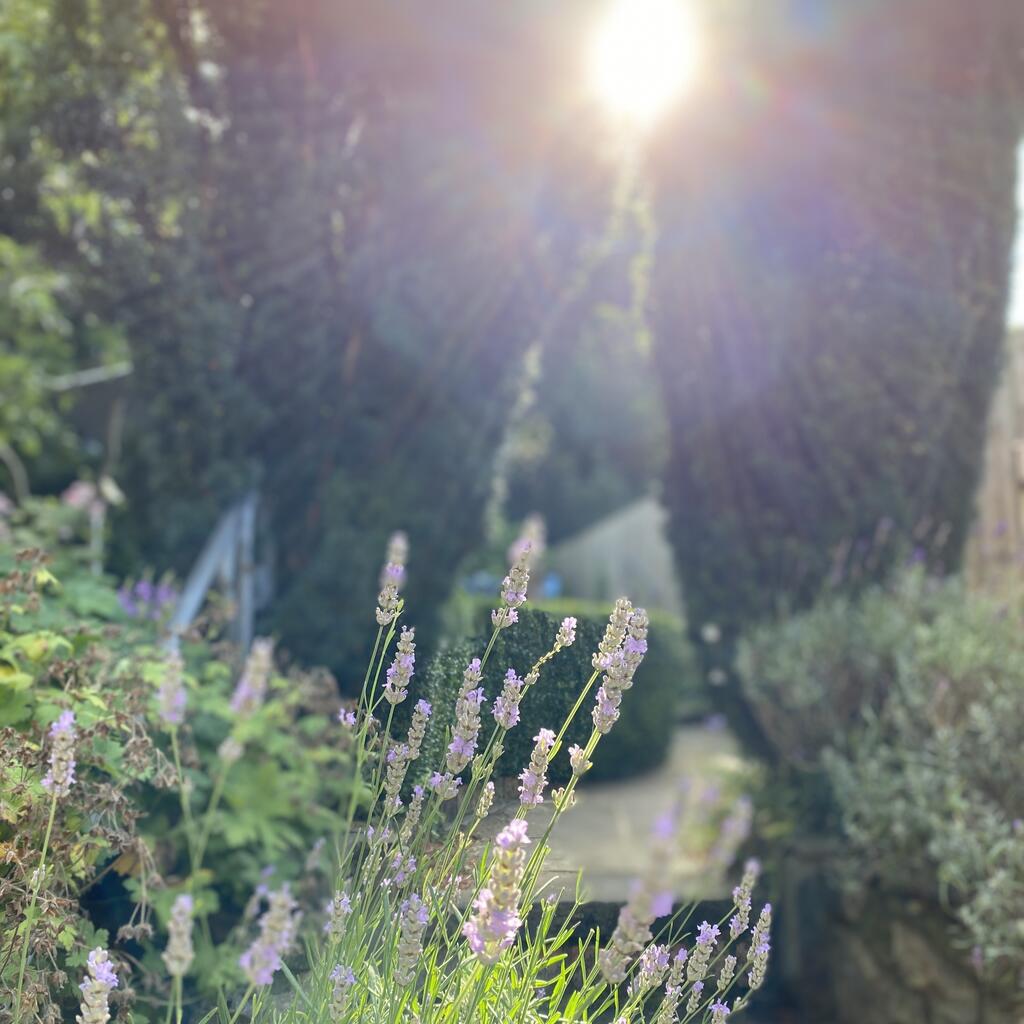 Written by Alyson Jackson
We have a secret, a secret garden! Come with us as we explore Pickering Tea Rooms' beautiful garden...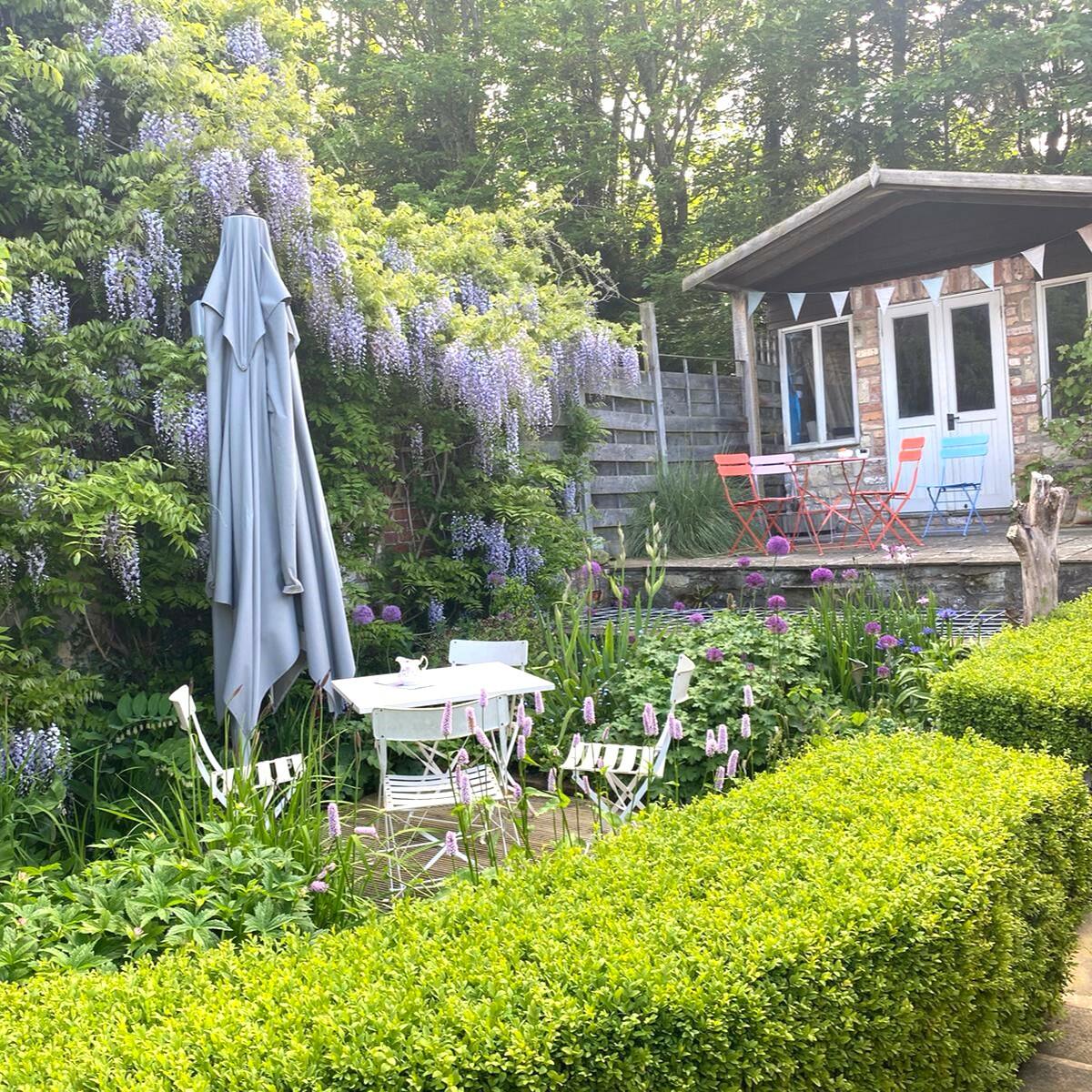 Wonderful wisteria waterfall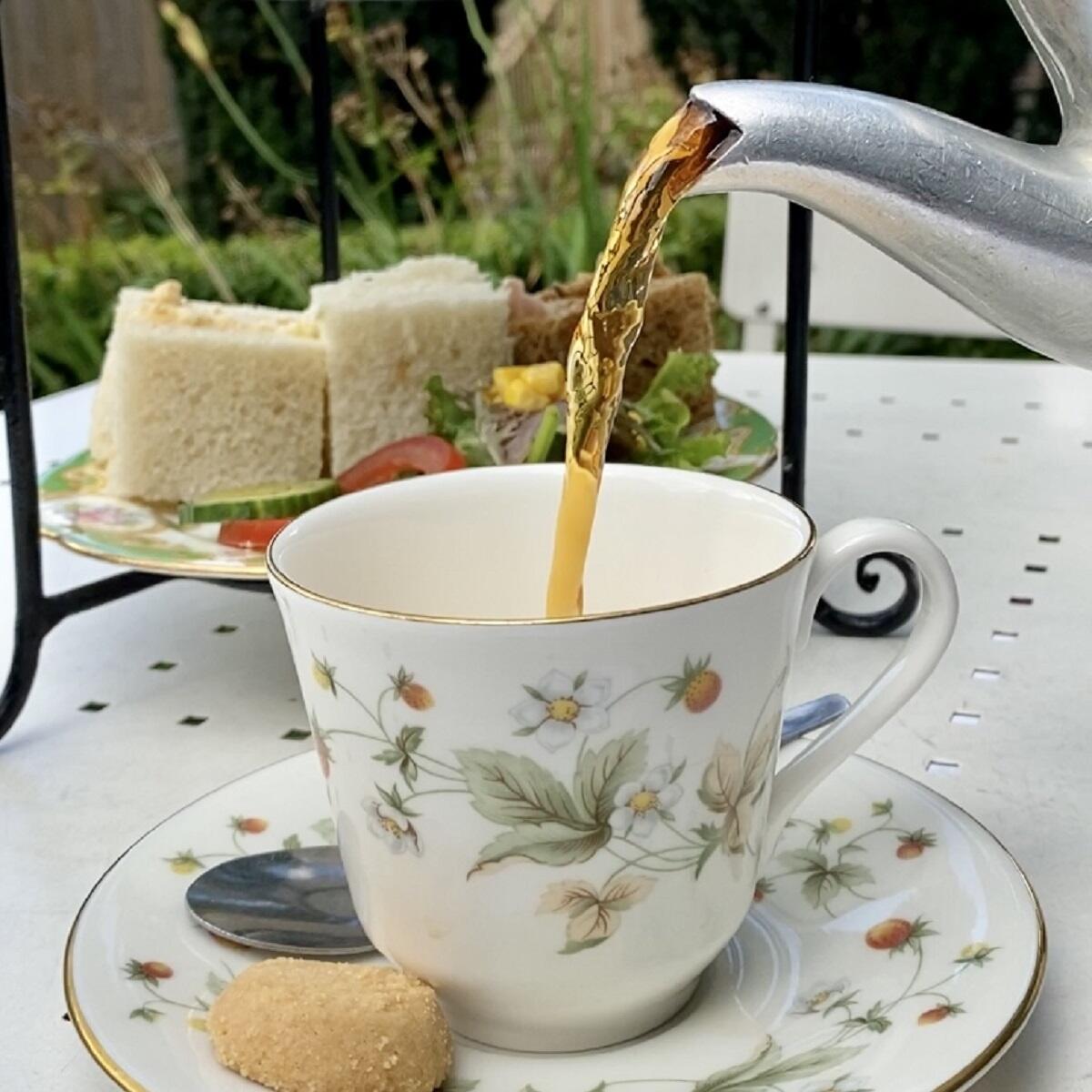 Tea in the garden, Resolution blend of course!

Botham's of Whitby in Pickering
Located opposite the entrance to Pickering's North Yorkshire Moors Railway station, you will find our quaint shop and tea rooms. Make your way through to the back of the tea rooms (be prepared for this to be a slow process as you marvel at shelves full of delicious cakes and bakes, delivered to Pickering each day from our Whitby bakehouse) and you will find our secret garden ~ the perfect setting to relax in and make time for tea. On a quiet day, you may even hear the chuff of a steam train mingling with garden birdsong and water flowing into the pond.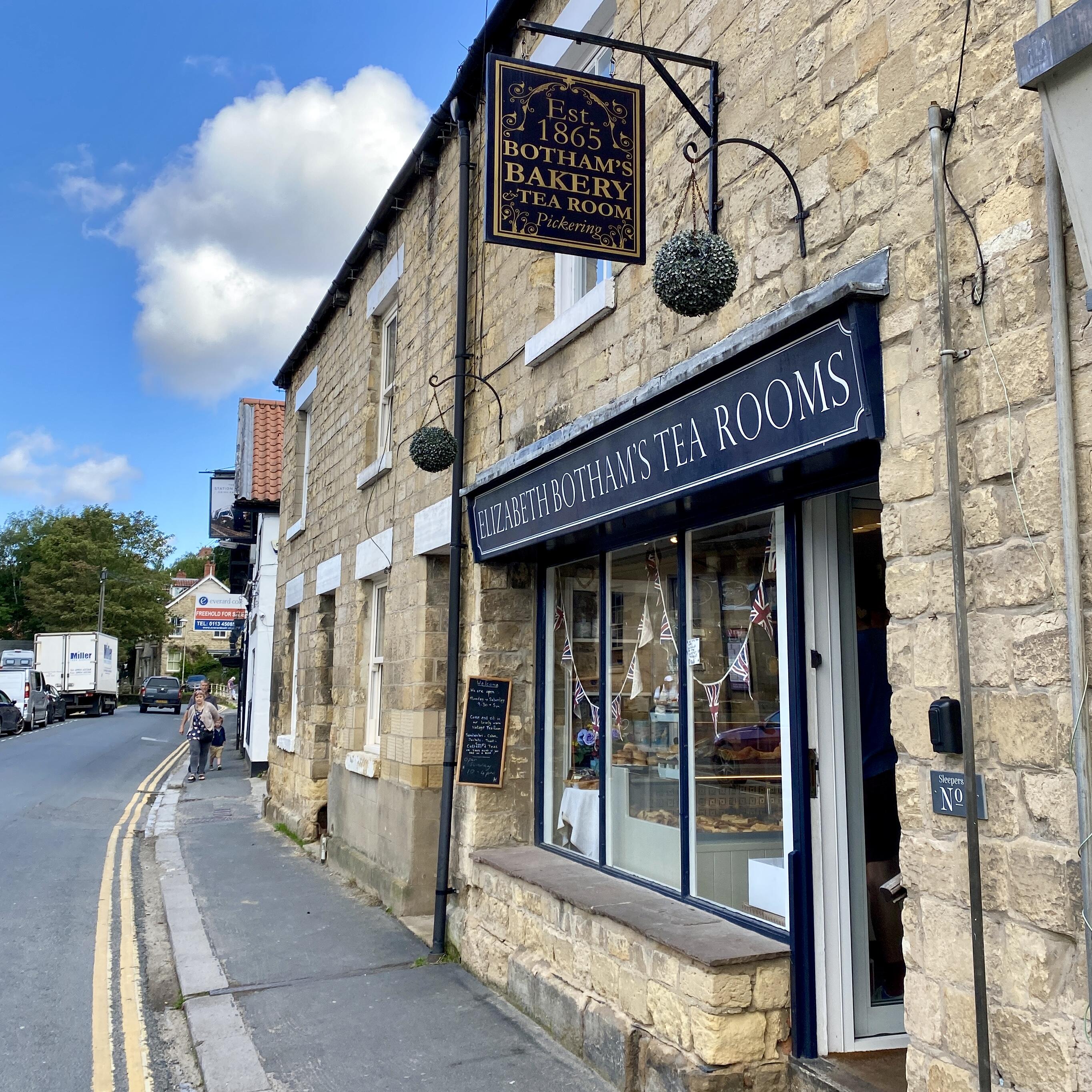 Pickering Shop & Tea Rooms frontage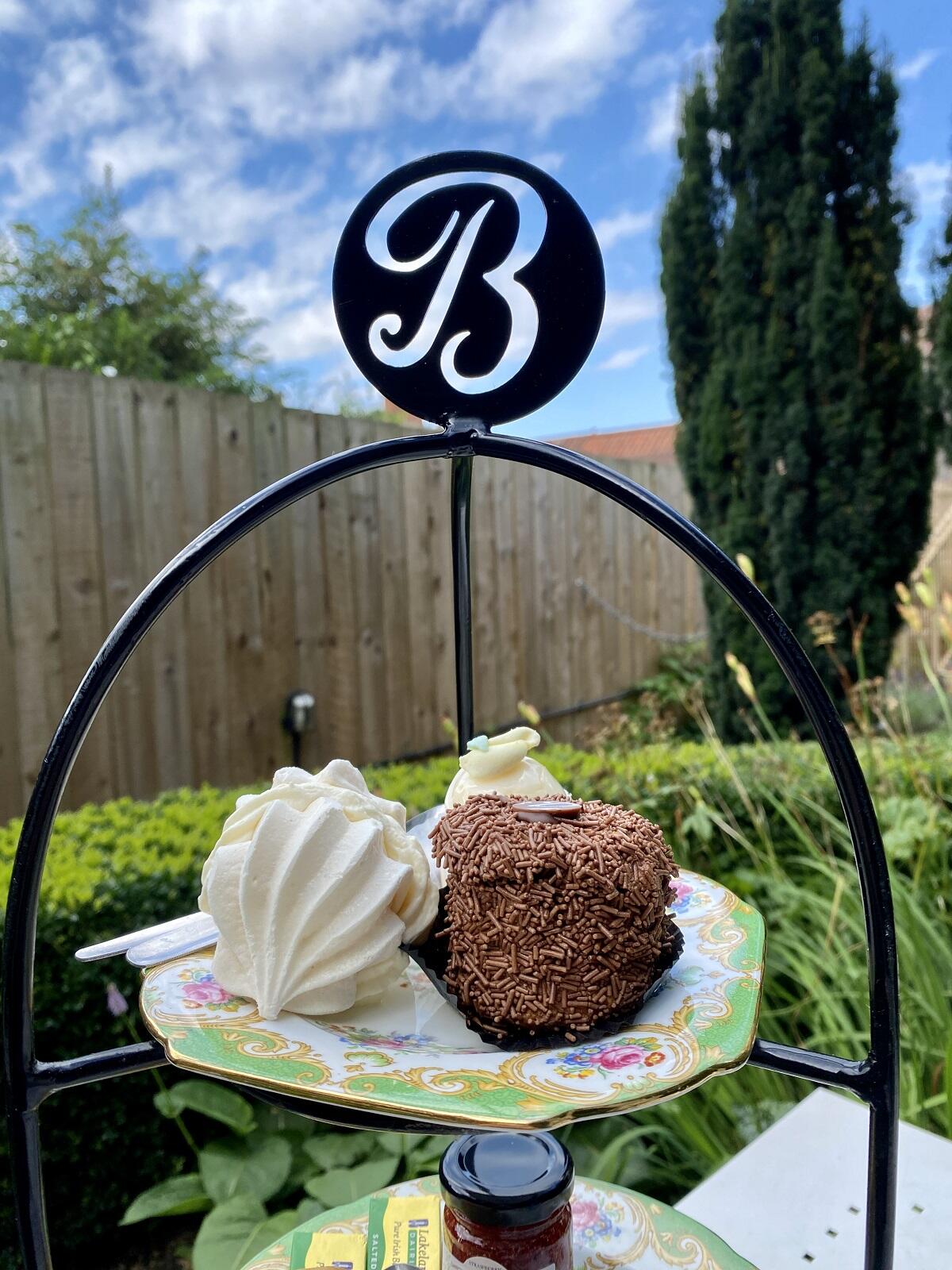 Afternoon Tea somehow tastes better in the garden!

Pickering Shop and Tea Rooms opened in October 2011. Our Director, Anita Marshall, moved into the flat above the property to oversee the work and establish the new venture. Living there for five/six years, Anita, who is also our family designer, created a beautiful shop, tea rooms and garden which strikes a balance between paying homage to our baking roots and the history of Botham's whilst also adding quirky and unique features, making our Pickering venture the success and joy it is today. In fact, by living above the shop and tea rooms Anita walked in her ancestors footsteps, like Great Aunt Annie who had her living and drawing quarters in the now Skinner Street Tea Rooms or Anita's parents, Sarah and Mike Jarman, who lived in the back of Skinner Street bakehouse for a period of time.
Anita has remained in Pickering but now lives in her family home. The delightful flat is now luxury holiday accommodation with views of steam trains from the front and the secret garden from the rear.
Find out more Sleepers @ No.8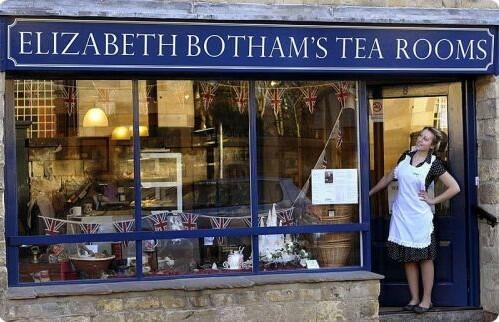 Garden Delights
Our Pickering secret garden is full of beautiful flora which changes with the seasons. Visit us in Spring to enjoy the purple waterfall of wisteria or Summer to see the pear tree in fruit. We have tables and chairs dotted around the garden; some close to the tranquil water feature, others near the beach hut. So with your choice of season and choice of seat, you will be guaranteed a different sight each time you join us for tea.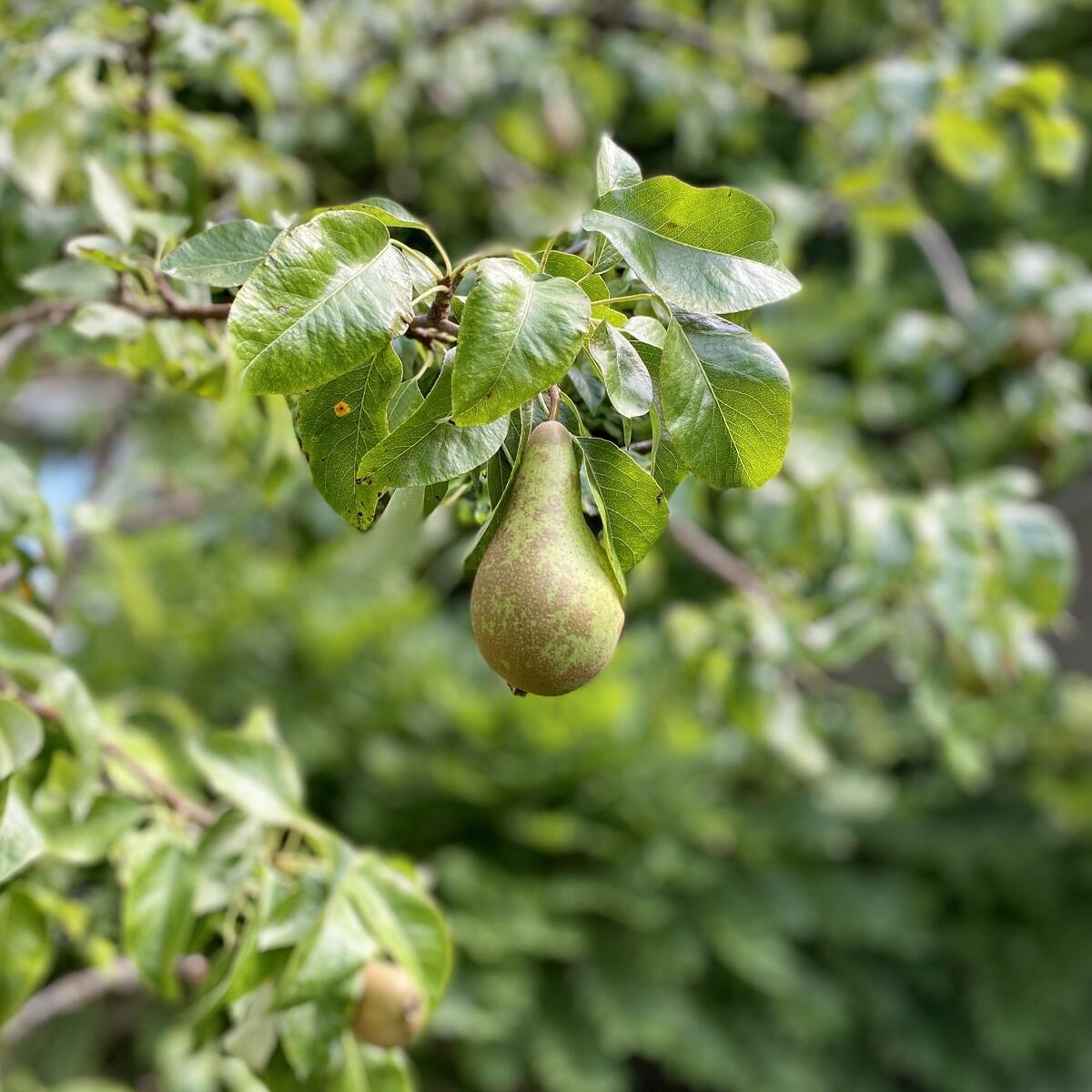 Our very own pear tree!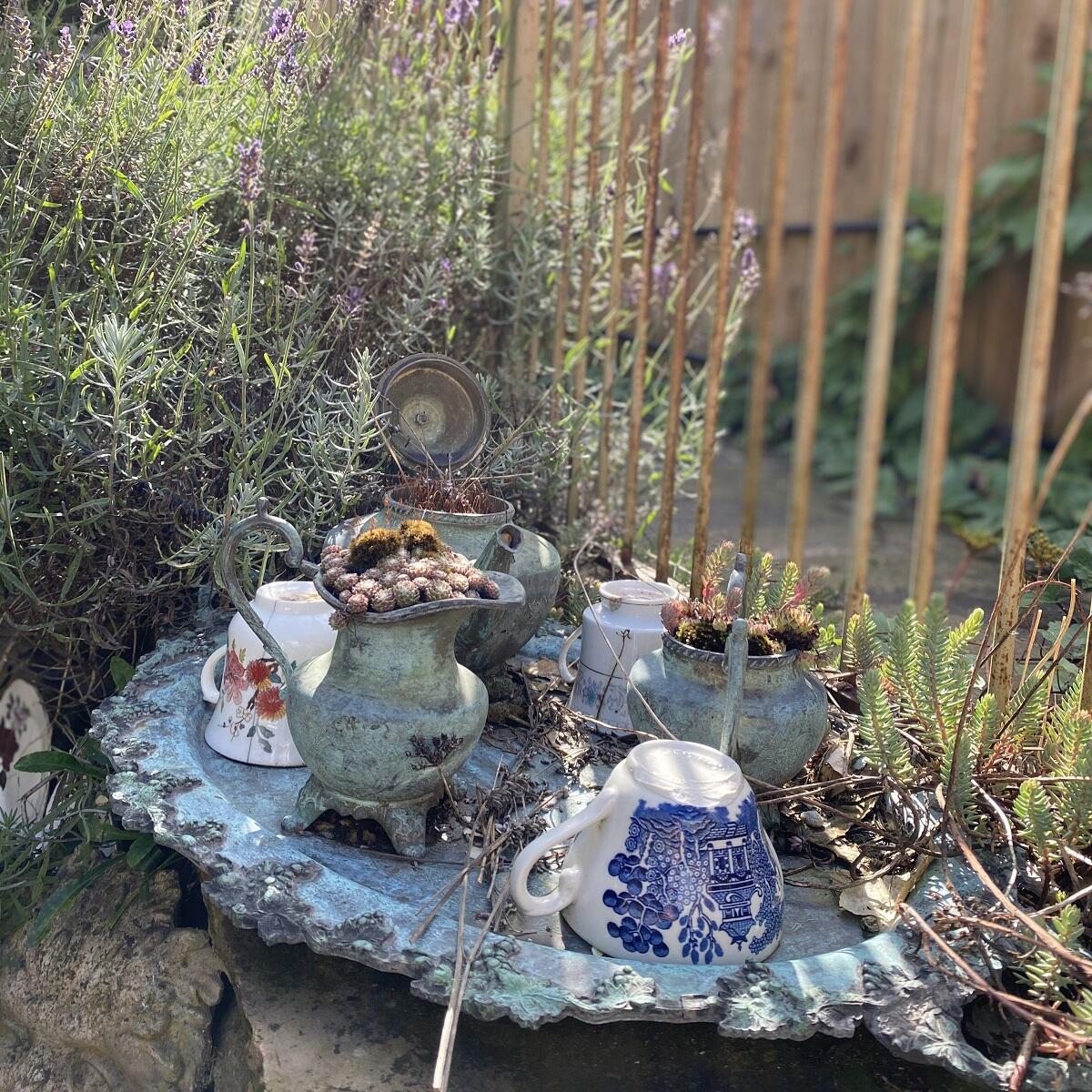 Teacup gardening ~ look out for our quirky little features

Seasonal Menu ~ Join Us For Afternoon Tea
Our Tea Rooms menu is a celebration of our baking roots and it changes with the seasons. Currently, the Menu at Pickering blends with the flowers in the garden! We definitely recommend Afternoon Tea in the garden; such a joy to indulge in the hand-crafted cakes, cream scones and hand-cut sandwiches in a beautiful setting.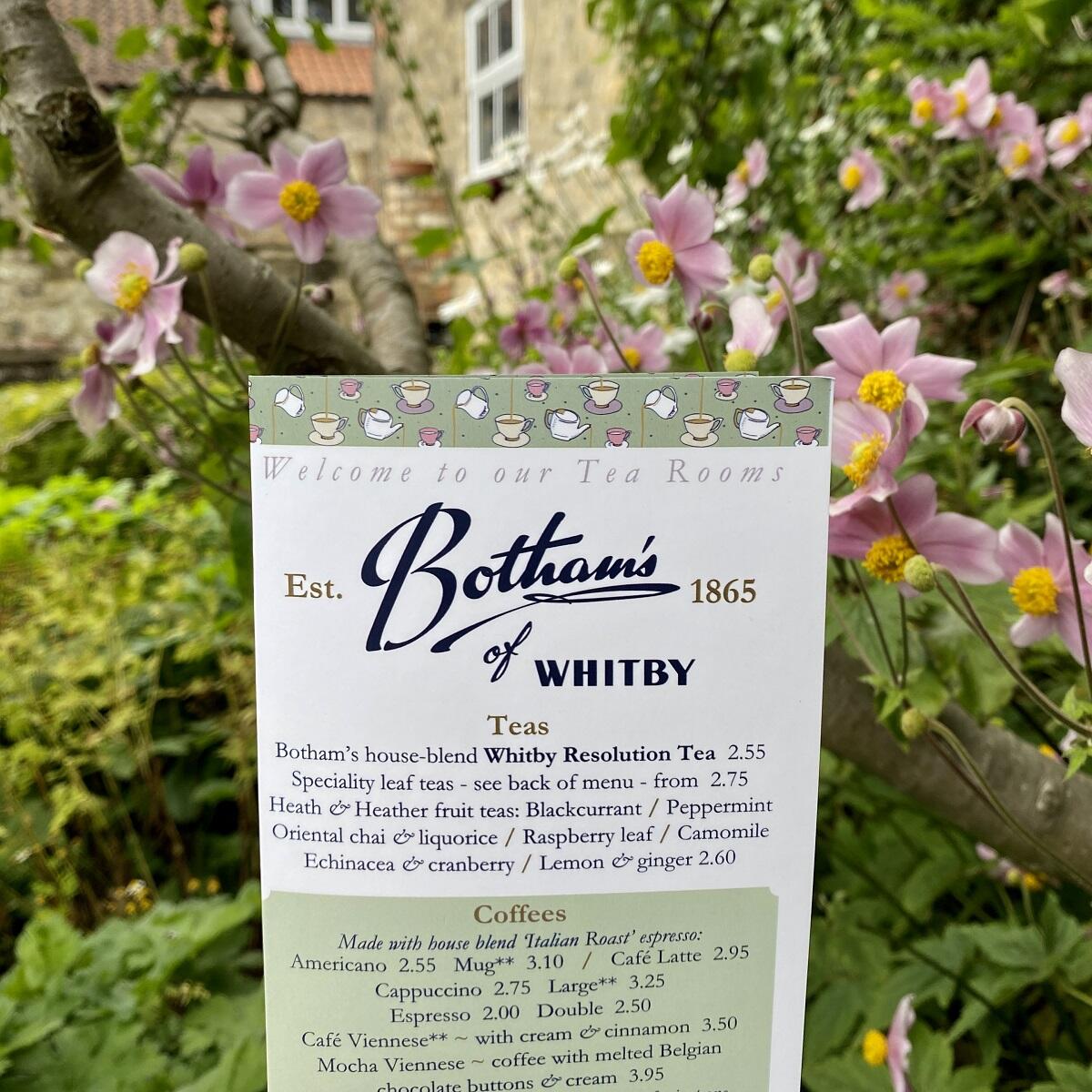 When the menu blends with the flora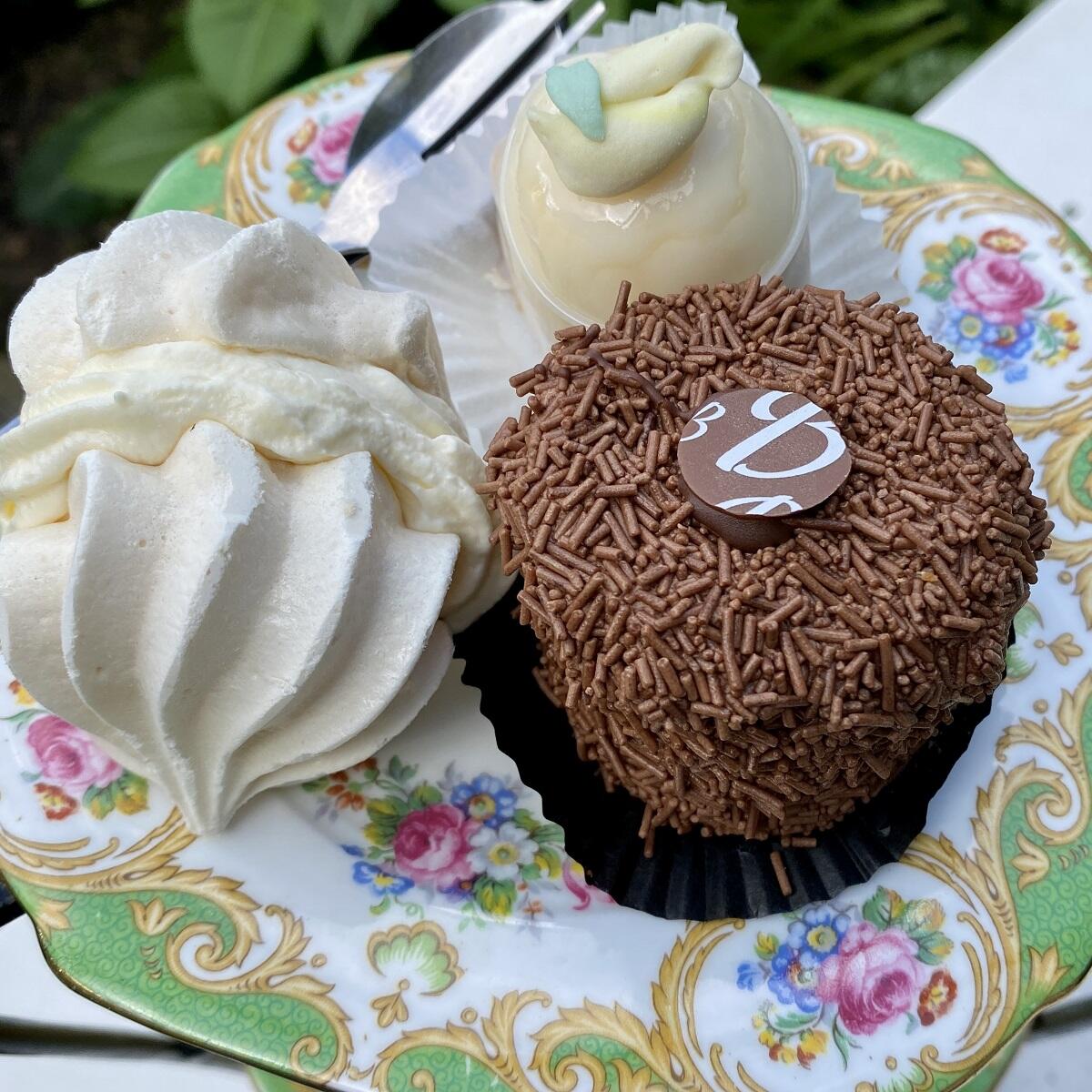 Exquisite mini-fancy cakes hand-crafted with love!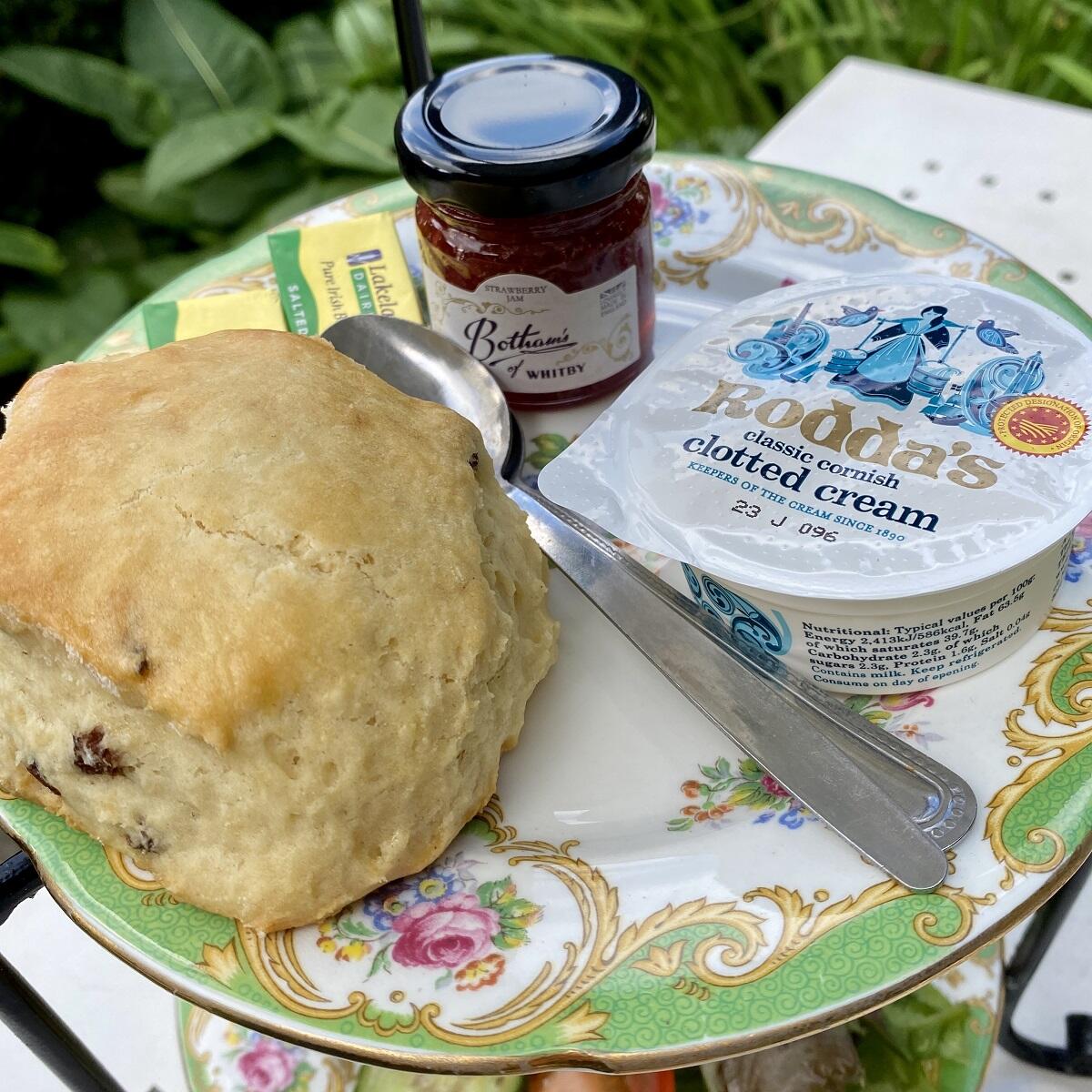 Jam & Cream or Cream & Jam? You decide!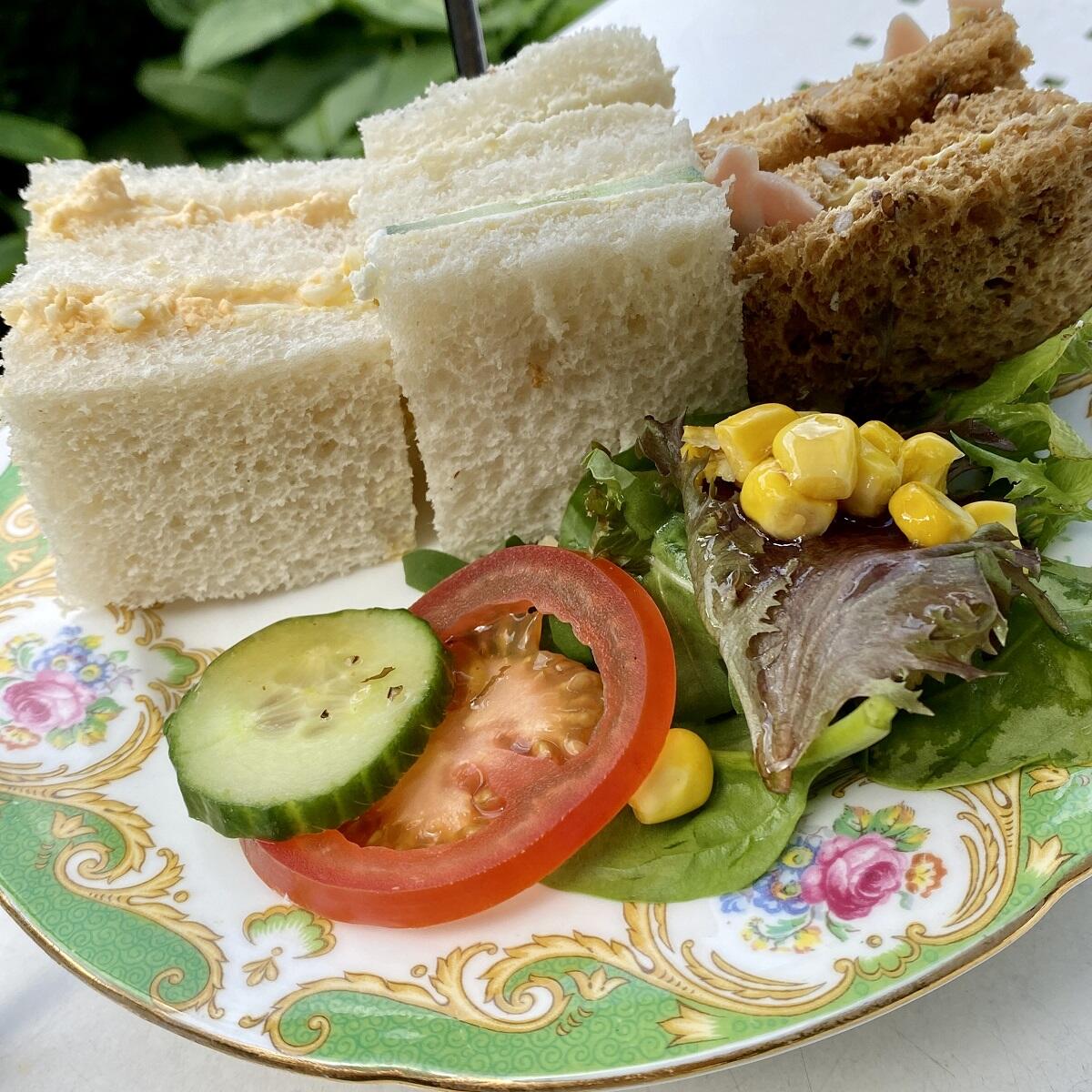 Hand-cut sandwiches on fresh bakery bread
Often secrets are best-kept, but Pickering Tea Rooms garden is definitely a secret best-shared!
We hope you visit us soon.