The WAVE Project Charity Hamper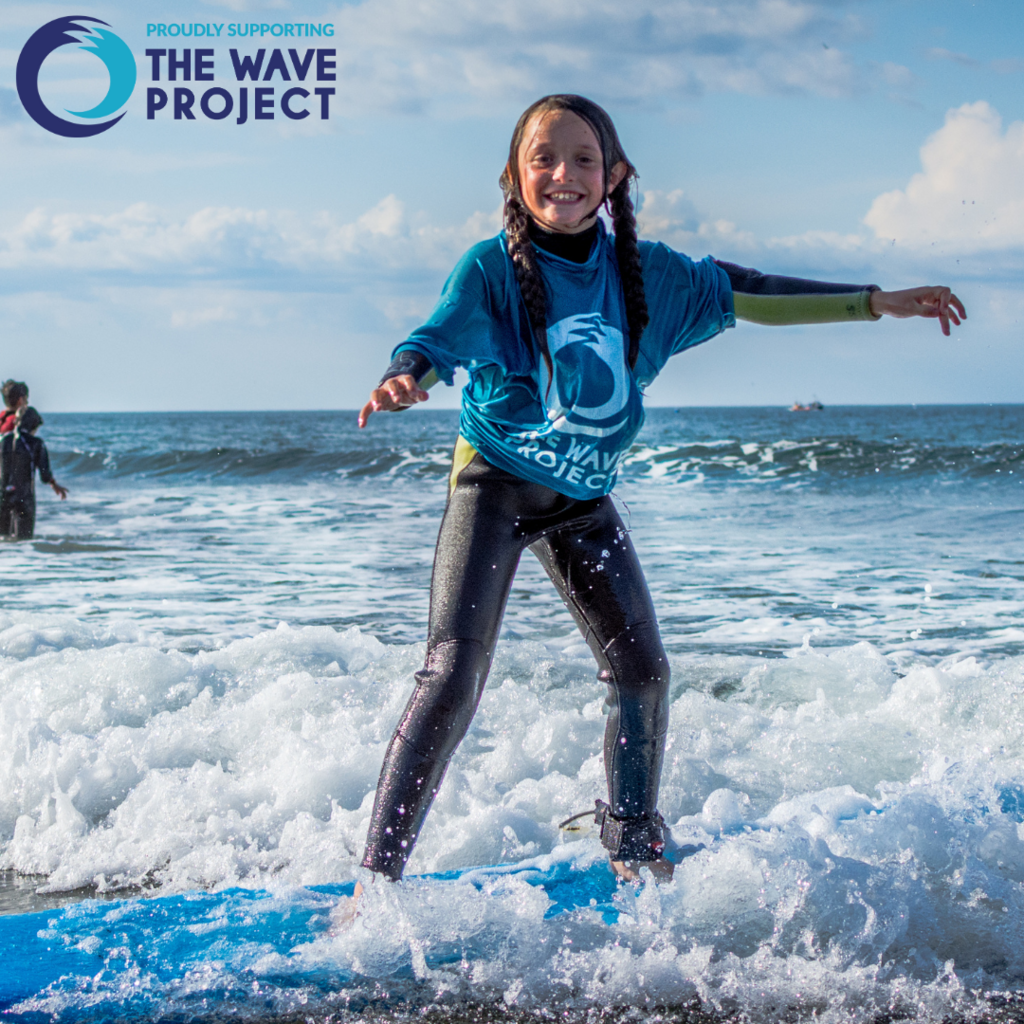 Written by Alyson Jackson
Introducing The WAVE Project Charity Hamper, where surf therapy meets cake therapy!
Let us feed your salty soul with delicious bakes from our bakery and local producers, and for every hamper sold we will make a donation to The WAVE Project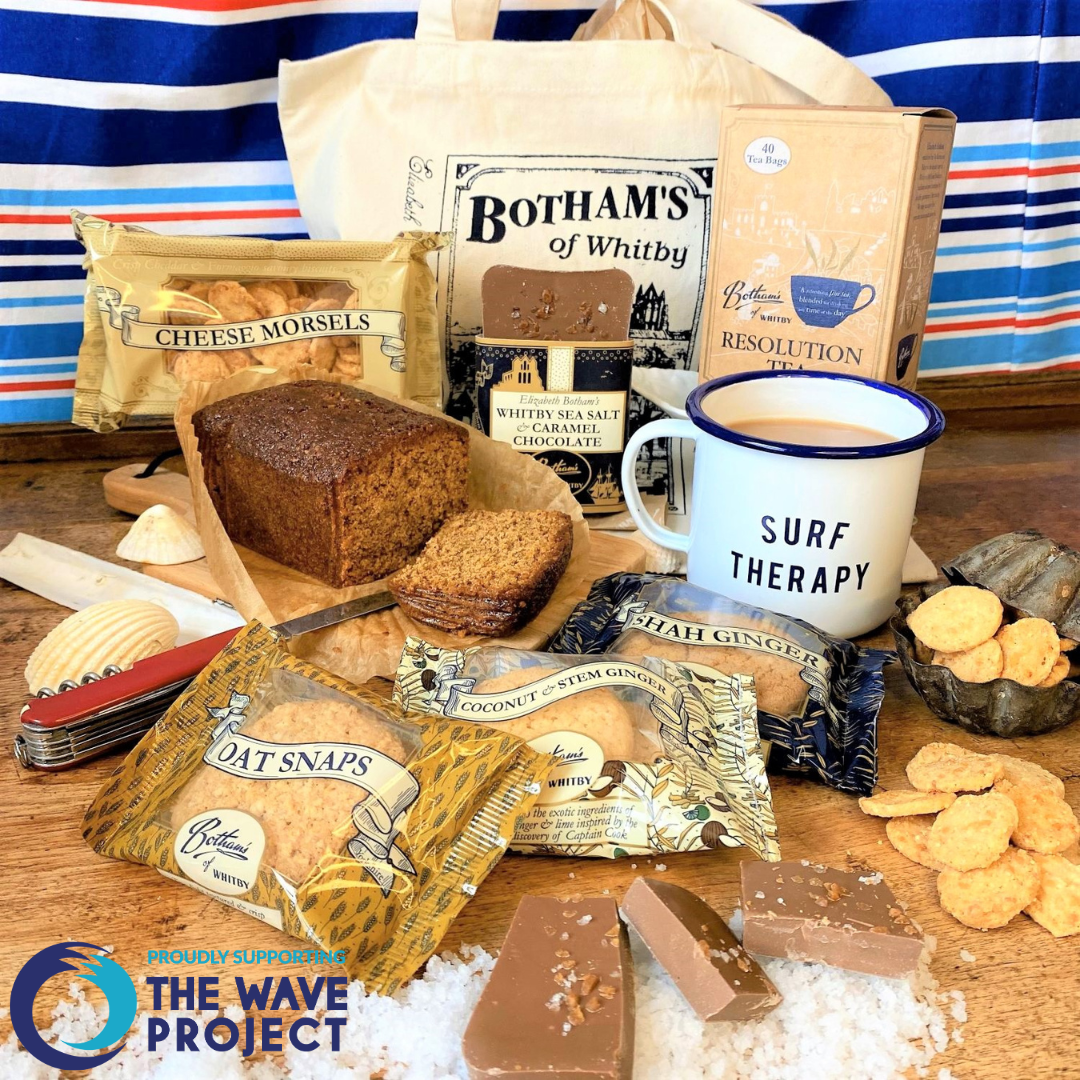 Surf Therapy
Ten years ago in Cornwall, a group of surfers established The WAVE Project which aims to bring surf therapy to children who are experiencing anxiety. Today, the charity helps over 1500 children access free surf therapy courses each year.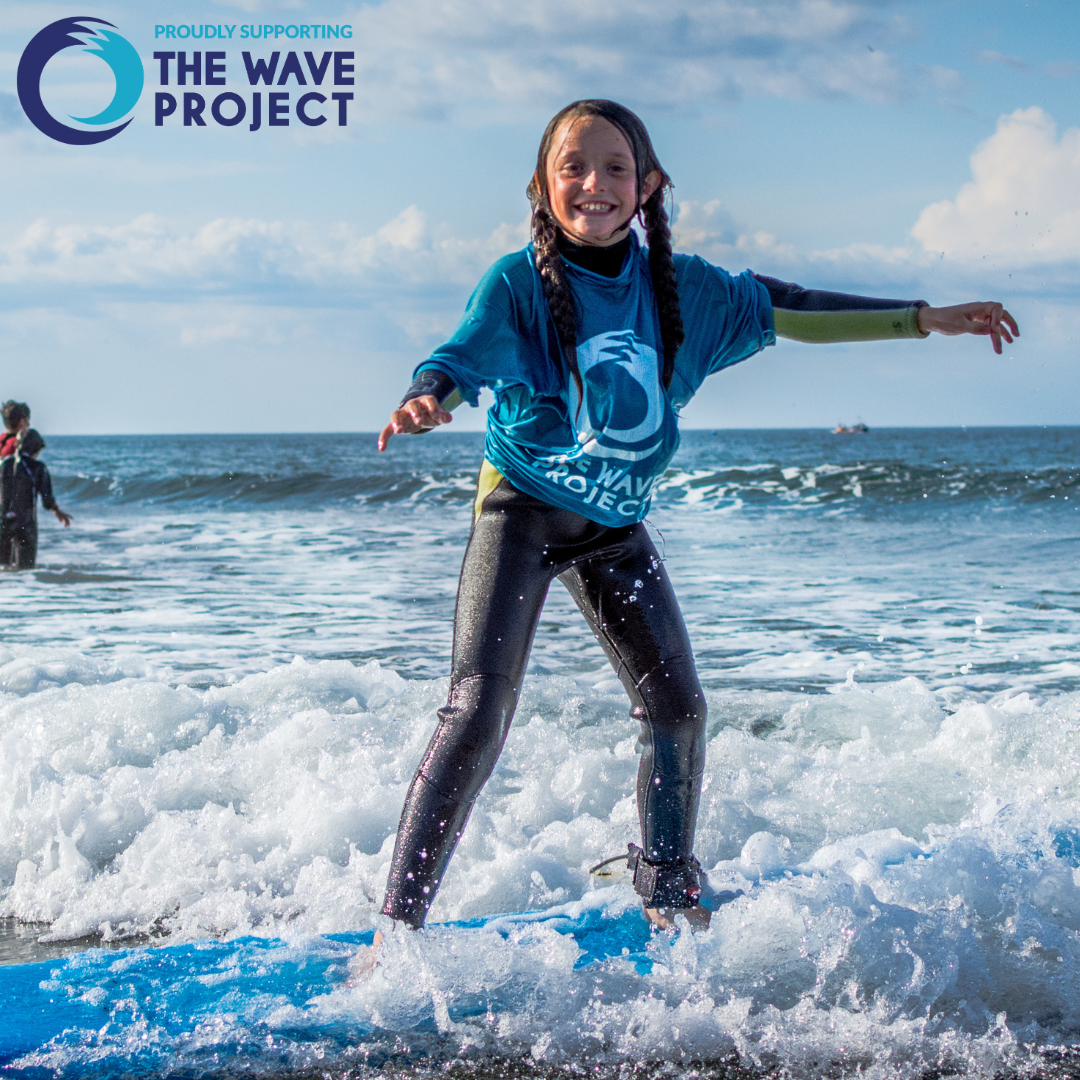 Why the WAVE Project?
"It was the first time I properly felt positive"
Former surf therapy student and current WAVE Project youth ambassador, Charlotte Banfield, said: "As soon as I set foot in the water, I'd say it was the first time I'd properly felt positive and it was the first time I could be myself. If I didn't surf with The WAVE Project, I think my life wouldn't be half as good as it is now."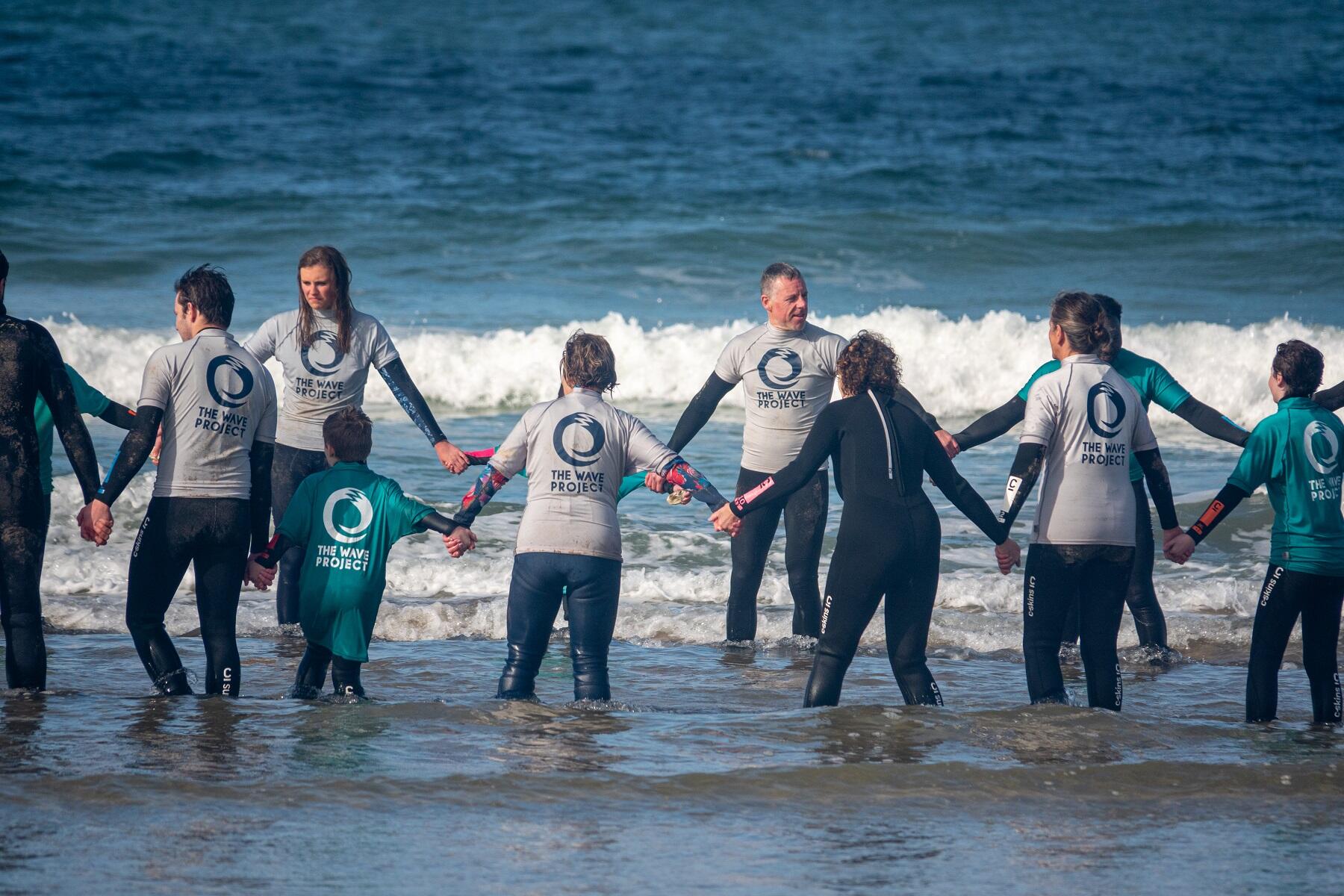 The WAVE Project family ~ changing lives


Warm Your Cockles...
...And, your fingers & toes!
Curated with that post-dip warm-up in mind, feast on slices of warming Ginger Parkin, indulge in chunks of Whitby Sea Salt & Caramel Chocolate and nibble your way through Cheese Morsels and 2-pack biscuits. We absolutely LOVE The WAVE Project Enamel Mug featured in this hamper and, of course, it is calling out for house blend Resolution Tea, which is somehow even more refreshing post-sea dip!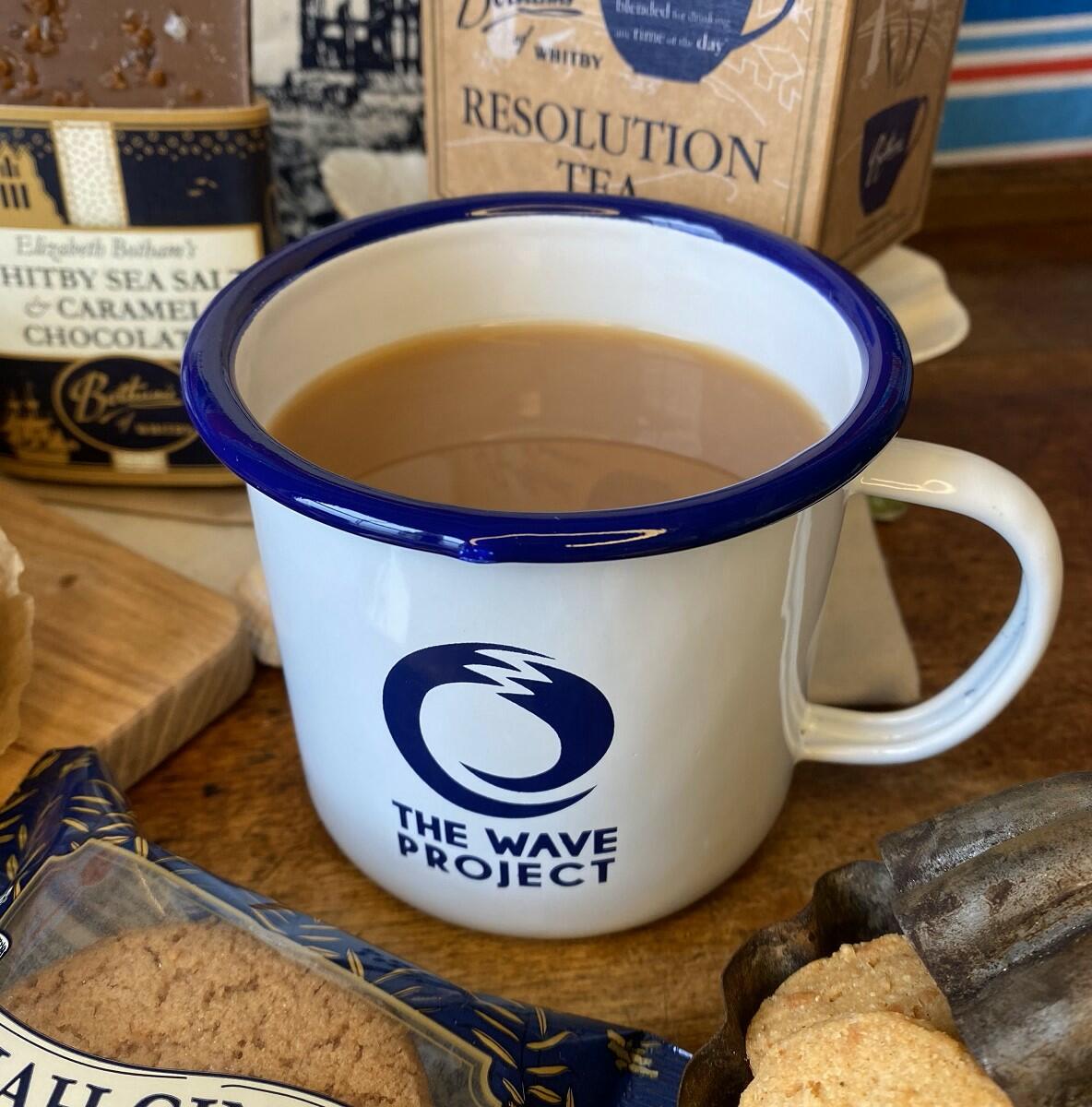 The perfect vessels for your brew!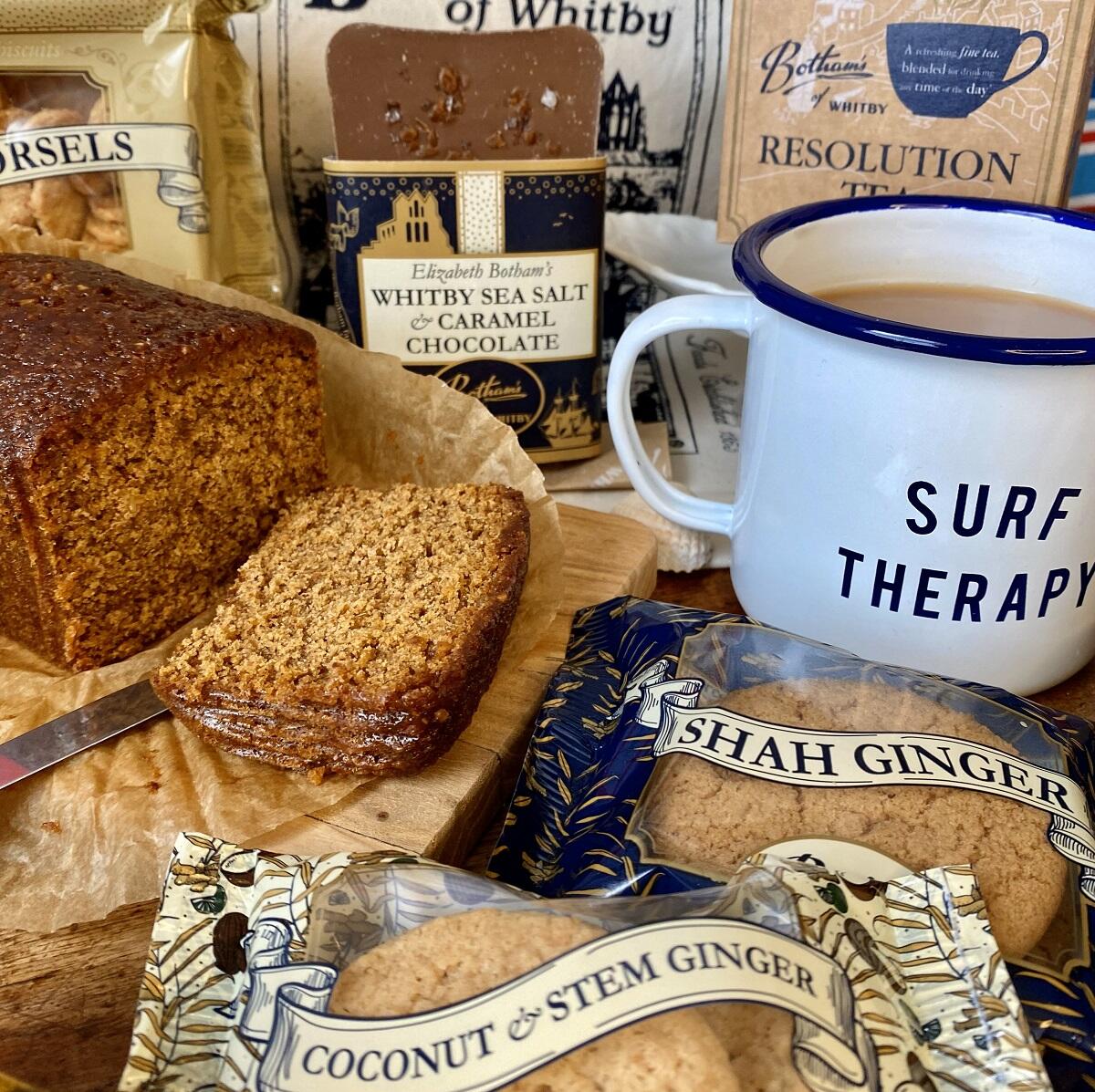 Just out of the sea? Warm up with our delicious bakes and produce
WAVE Project Family
If you attend the Scarborough group, you will meet our family member - and WAVE Project Volunteer - Jane Botham, which makes this charity even closer to our hearts!
Of her experience with The WAVE Project Jane Botham says: "For three years I've had the privilege of volunteering and during this time I have witnessed children develop from not wanting to go into the sea to calling the sea their friend. It's even been known to put a smile on teenagers' faces! Everyone is welcome. Everyone is accepted. Everyone always leaves feeling better than when they arrived."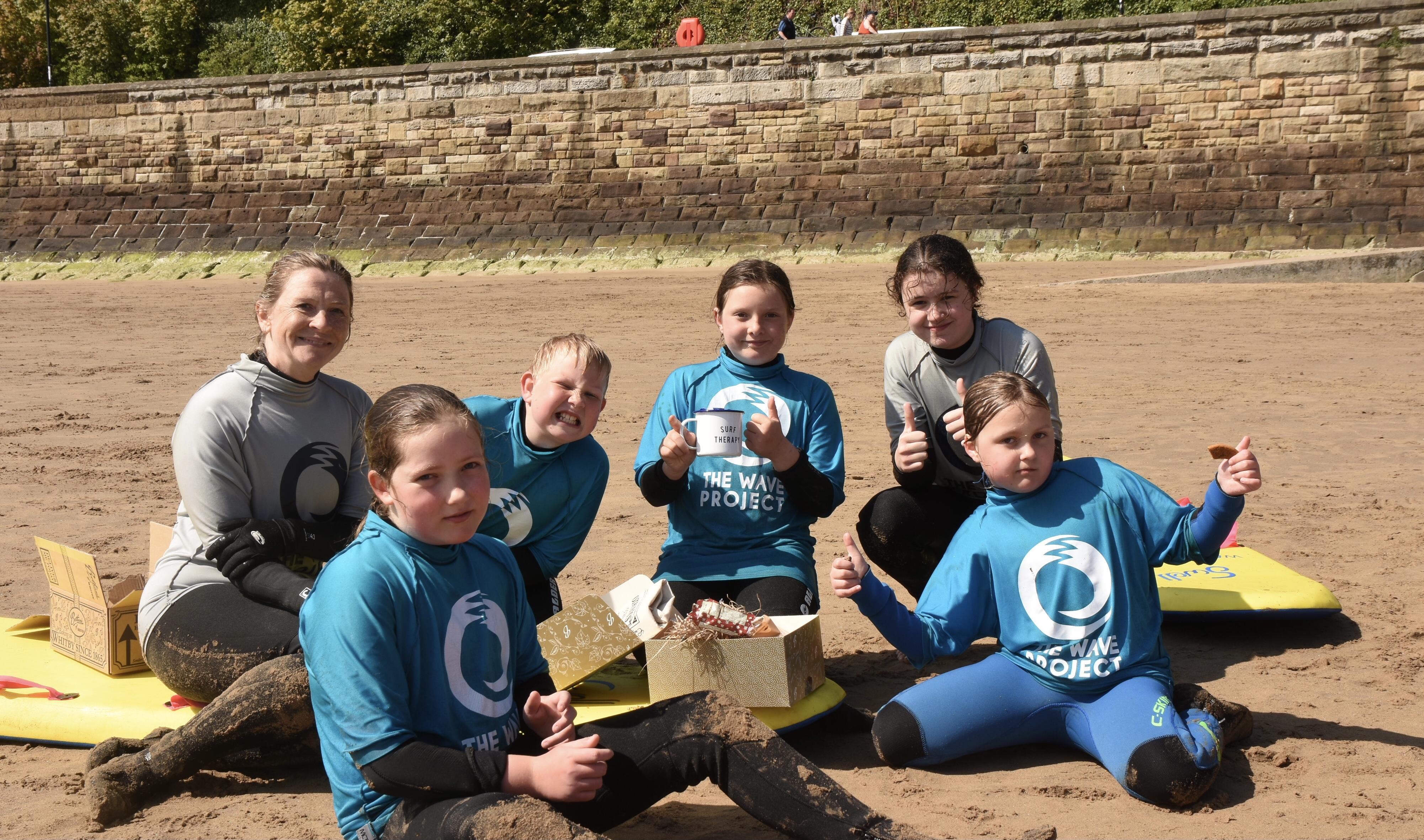 Thumbs up for the hamper from Scarborough WAVE Project students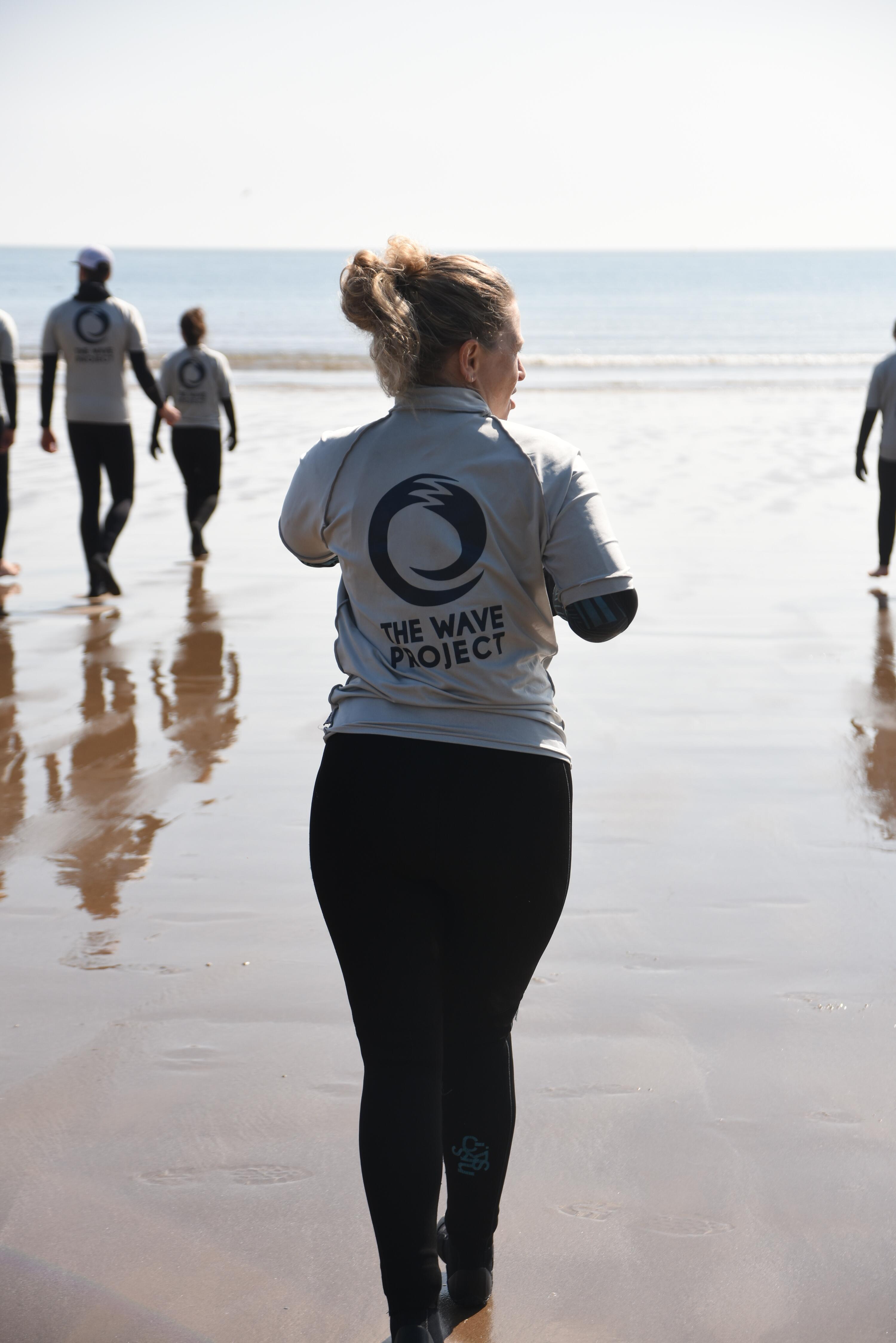 Our family member and WAVE Project volunteer, Jane BothamFor every hamper ordered, we will donate 8% to The WAVE Project
From the Botham Family and the WAVE Project family, thank you!

The Wave Project is a charity registered in England and Wales (1163421), Scotland (SC046500)