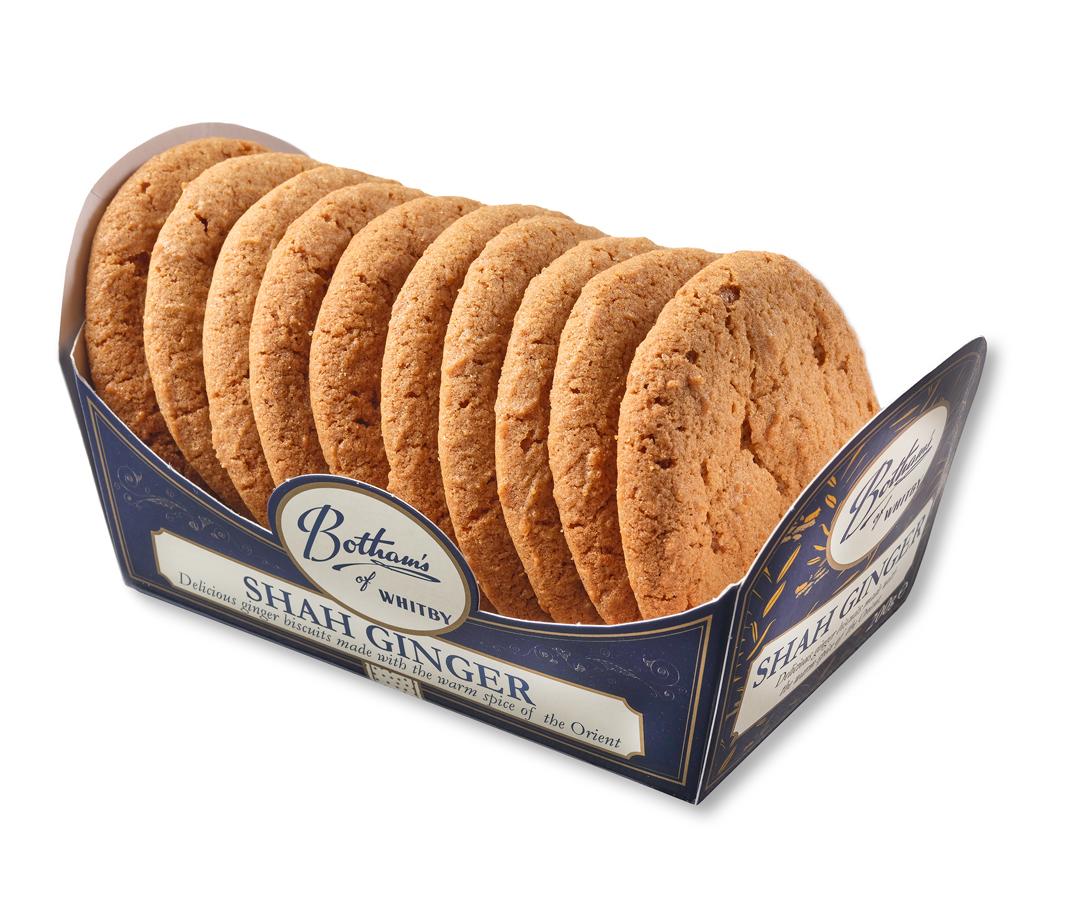 Share the love with your friend
Complete the form below and we'll email your friend about this product
You'll earn 0 reward points with this purchase.
£1.85
We have been baking Shah Ginger Biscuits for years, the recipe and moreish taste remains the same although the packaging and shape of the biscuits have changed over time. If bought in the 1980's, a Botham's Shah Ginger Biscuit was square and baked at our Skinner Street Bakehouse. With rise in popularity and upscale of production, our current Shah Ginger Biscuits are baked at the purpose-built Enterprise Way Bakery on the outskirts of town. You will find them contained within a bespoke tray created by our family designer Anita Marshall who championed the 'Botham's blue' and the key ingredient, ginger, in her design.
Made with the warm spice of the orient, which gives our biscuits their distinctive taste, a Botham's Shah Ginger Biscuits is a stealthy dunker with a satisfying snap - ask any baker and they will agree, the aroma of Shah Ginger Biscuits hot out of the oven is hard to beat! Try a pack with a box of house blend Resolution Tea for a partnership made in Yorkshire heaven.  
Shah Ginger Biscuits are our most popular biscuits and you can purchase them from our local shops and online. Thanks to national distributors, you can also find them in deli's and farmshops nationwide, and some supermarkets – click here for further details.
Shah Ginger Biscuits 200g
Reviews
If you like a really good ginger biscuit, just like your grand mother made tenths is for you. They snap well and dunk well, the biscuit is well made and has the right amount of ginger. They are ideal on a cold day. 10/10 for a brilliant biscuit.
Leave a review