Skinner Street Bakehouse | A Nostalgic Look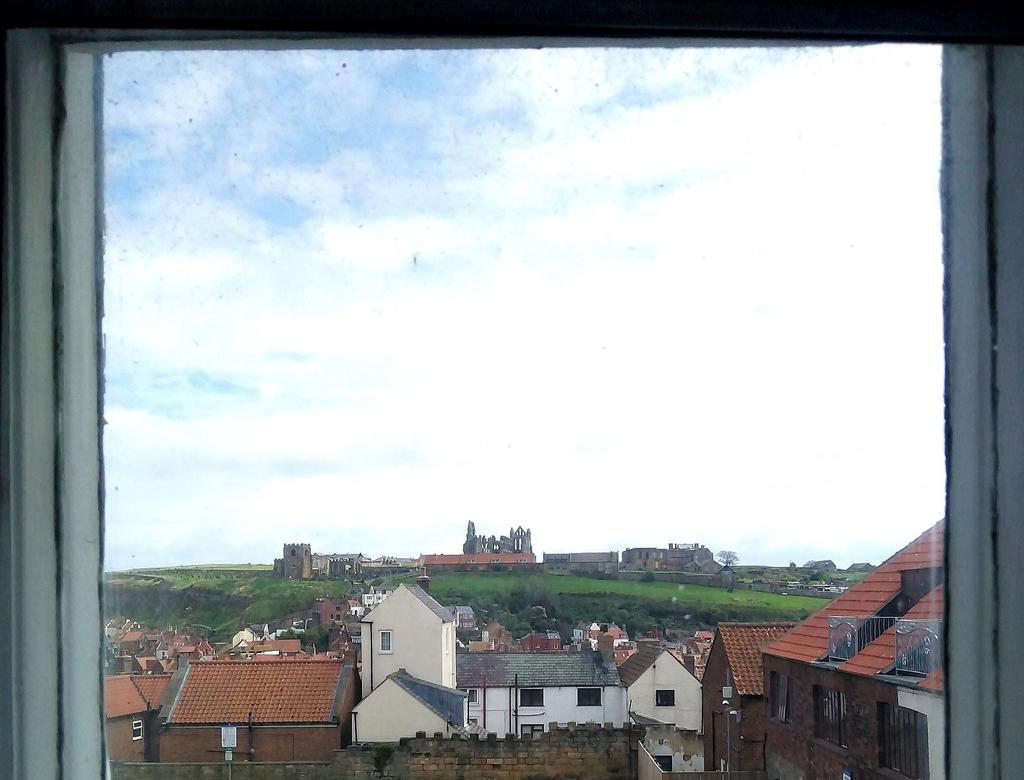 Written by Alyson Jackson
Located on Whitby's West Cliff, behind Skinner Street Shop and the inky blue doors, you will find Skinner Street bakehouse. By the end of 2022, all production will move up to the new build bakery on Enterprise Way business park and Skinner Street bakery will turn off the ovens for the last time. Botham's of Whitby was established in 1865 by Elizabeth Botham and the Skinner Street premises, acquired some time later, was recognised by Whitby Civic Society in 2013 with a blue plaque. This historic building is full of sights, sounds and aromas which change depending on the day, time and season in which you enter. To our family bakers, this building holds a familiarity normally characteristic of a home and, as such, this building is full of memories. We would like to share some of these memories with you as we take a nostalgic look at Skinner Street bakehouse.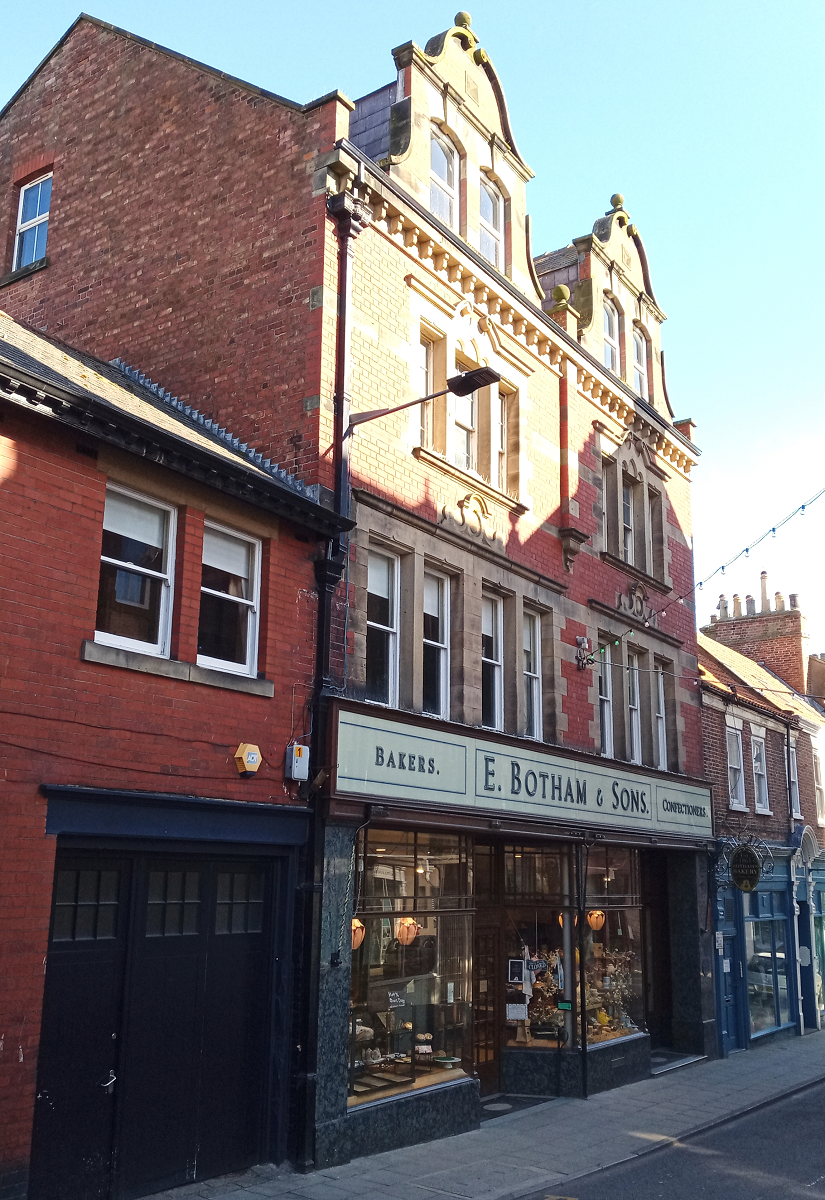 Skinner Street bakehouse is located directly behind the shop & blue garage doors on Whitby's West Cliff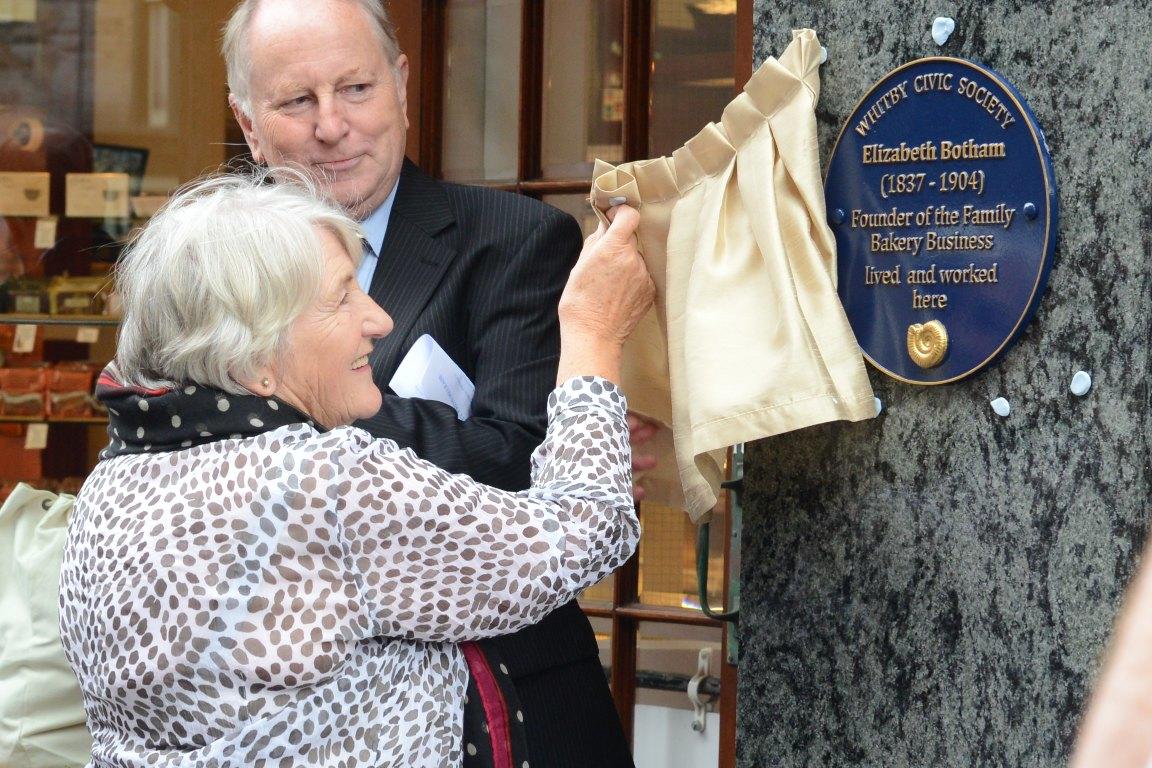 Audrey Botham reveals the blue plaque presented by Whitby Civic Society in 2013
Ask any family member, baker or employee what their favourite Skinner Street bakehouse sight, sound or aroma is and they will each talk about a different treasured moment. Perhaps it's the aroma of warm cocoa as a rack of Chocolate Sponges cool. Maybe it's the sight of the signature flick of a piping bag as our confectioners top Whitby Lemon Buns. Perhaps it's the sound of floury footsteps dashing down the narrow stairway to answer the oven's alarm...or, Jonathan Botham cursing the antiquated lift at 4am!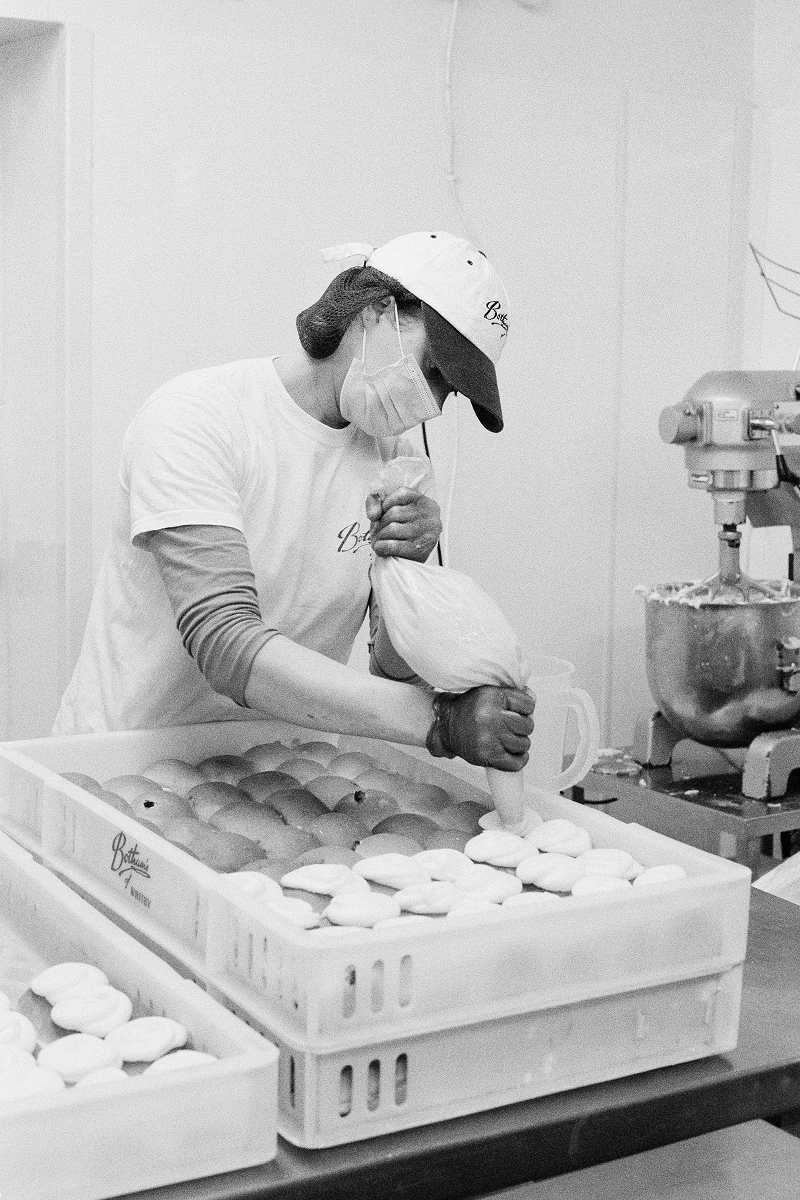 A signature flick involved in the art of topping Whitby Lemon Buns!
Treasured moments change with the seasons and they aren't always confined to the bakehouse. Sarah Jarman, Elizabeth Botham's great granddaughter, reminisces about the air in the street: "Most days, I walk the well-trodden path from the family home through Well Close Square to Skinner Street bakery. In spring, one of my favourite memories, when there was less traffic in town, was turning left onto Skinner Street and being greeted with the smell of Easter spices - the entire street would be filled with the aroma of Hot Cross Buns and, yes, it certainly did made you walk that bit faster!"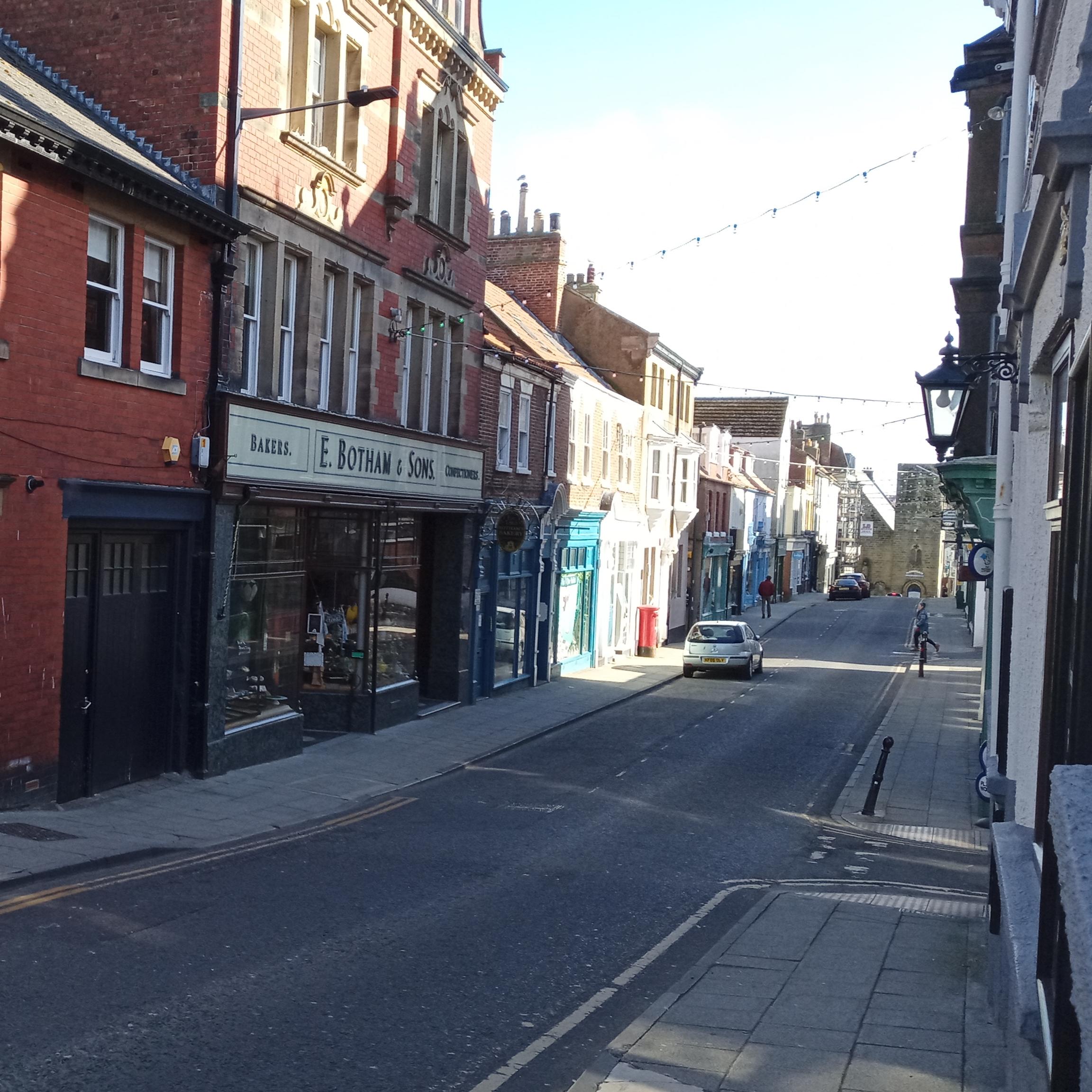 On a quiet day, the aroma from the bakehouse fills Skinner Street
One of Sarah's fondest memories as a child was during school holidays when she would watch her sister Liz Roberts and their father Neville Botham getting ready in the early hours of the morning, sitting at the kitchen table with slices of Pink Sugar Shortbread and a mug of tea to fuel their morning of baking.
Of this morning routine, Liz said: "I always tried to resist it, but it looked and smelt so good. Pink Sugar Shortbread was Dad's favourite. After the morning baking, which included Vienna batons, Sultana Scones, Wholemeal Scones and bread buns, we would stop for breakfast between 9:30-10:00am. We would have a boiled egg and buttered bread biscuit in the breakfast room at Skinner Street bakehouse; a room chosen by Dad because of the beautiful view of Whitby Abbey. The many windows of Skinner Street bakehouse give us wonderful and unique vantage points of East Whitby, with its cluttered rooftops and St Mary's Church & Whitby Abbey standing proud. Dad spent a lot of time sketching or painting those views - I will miss our view."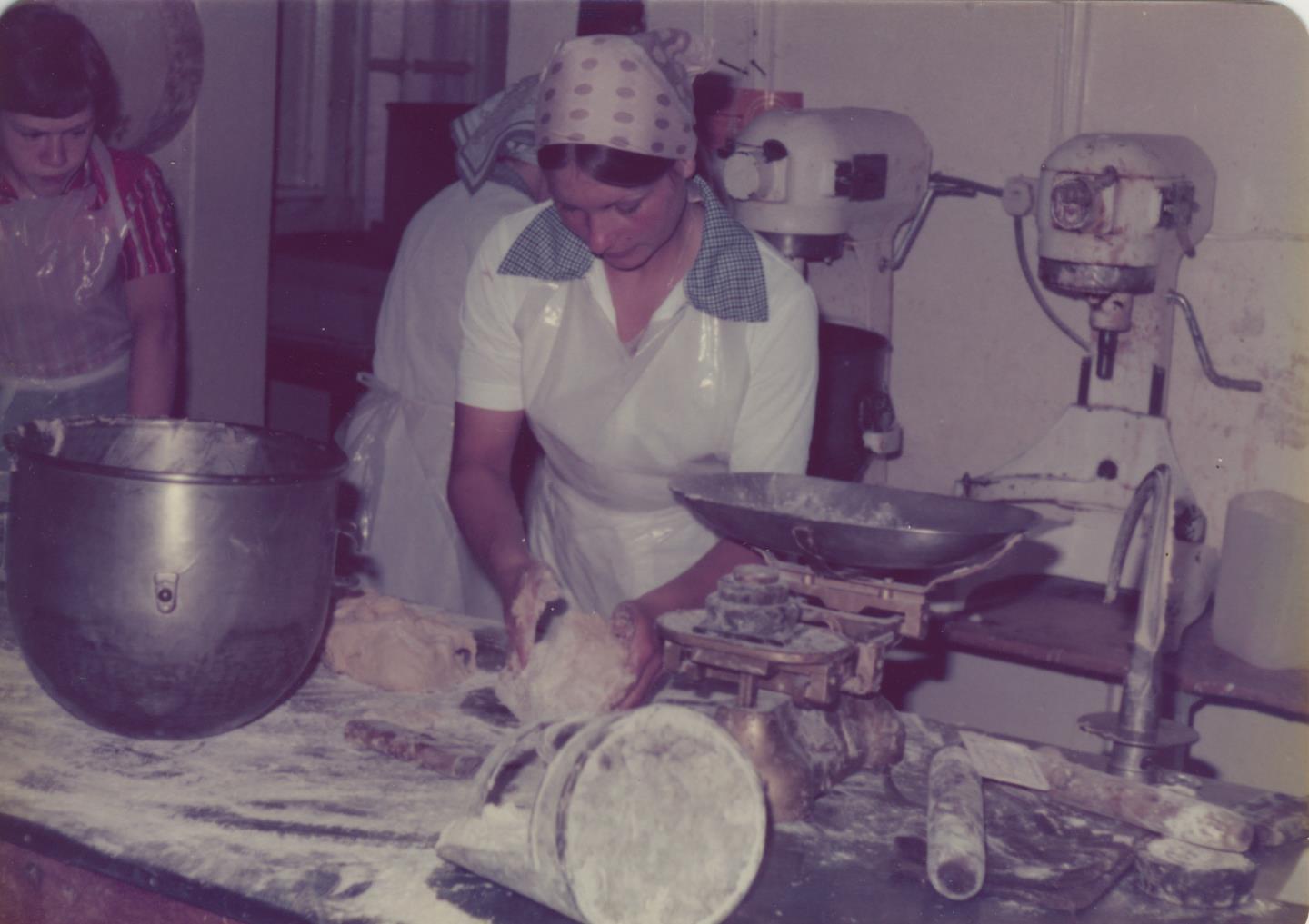 Liz Roberts, Elizabeth Botham's great granddaughter, in the confectionery room, circa 1976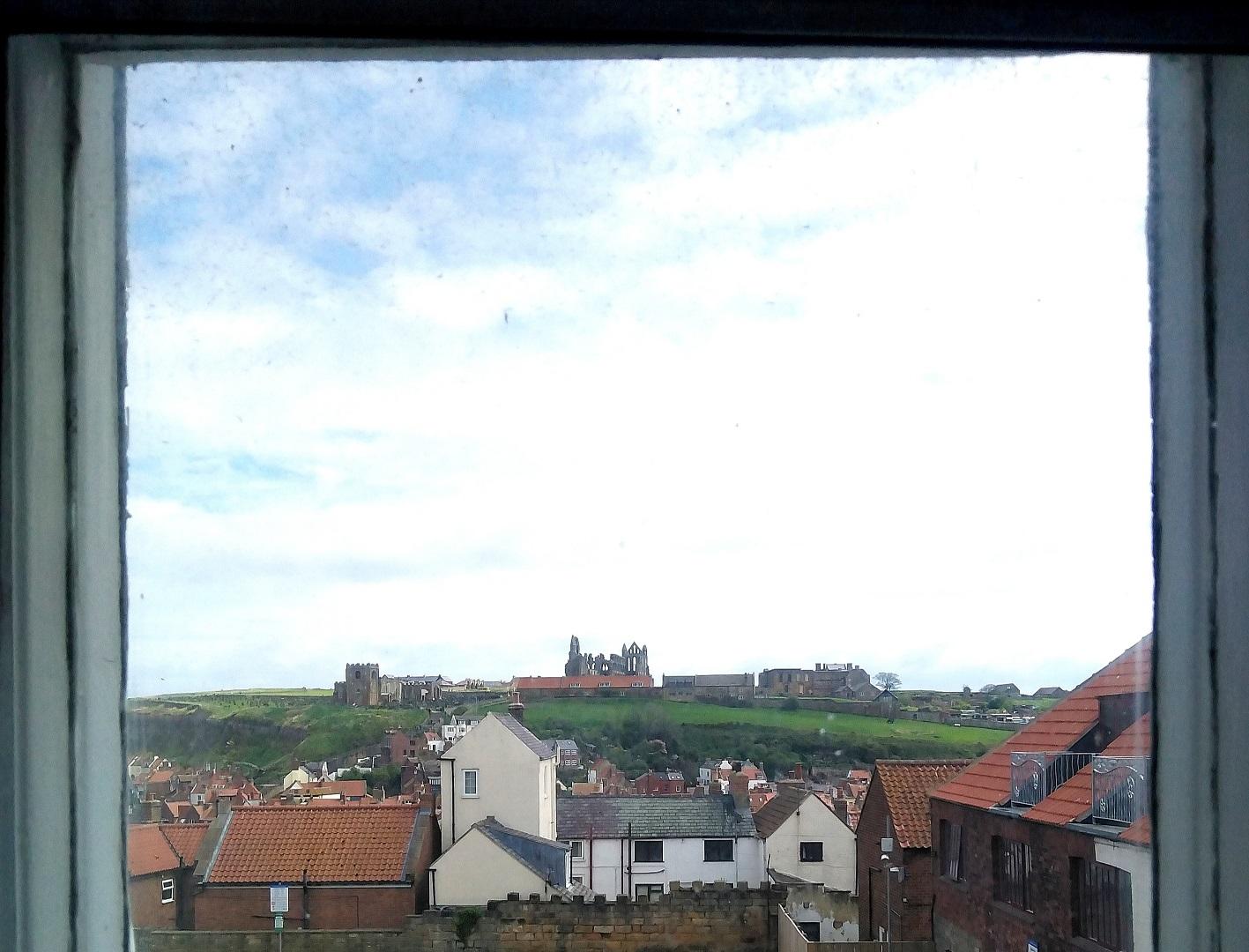 The view of East Whitby cliff from one of the many windows at Skinner Street bakehouse - May, 2022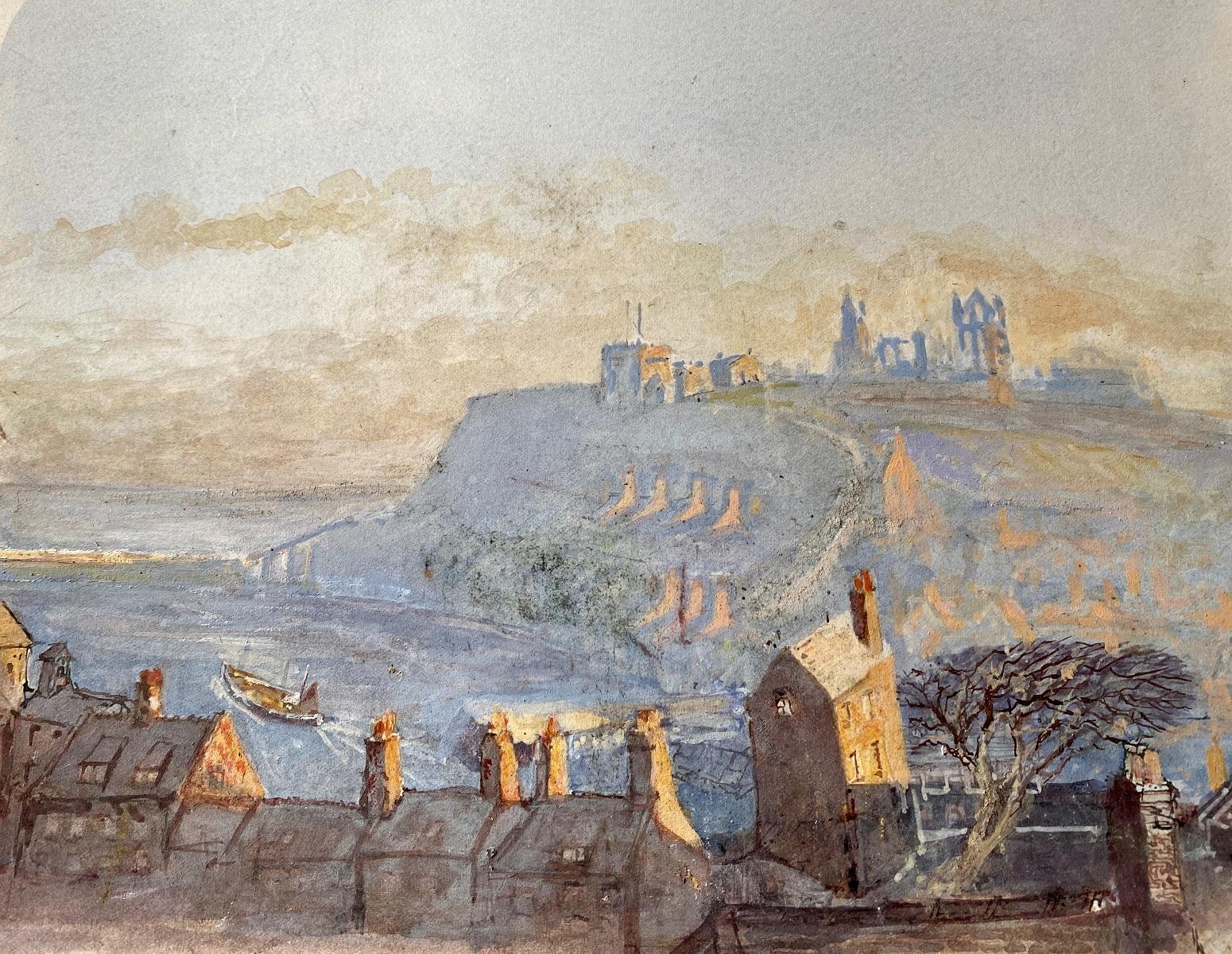 View from Skinner Street bakehouse by Neville Botham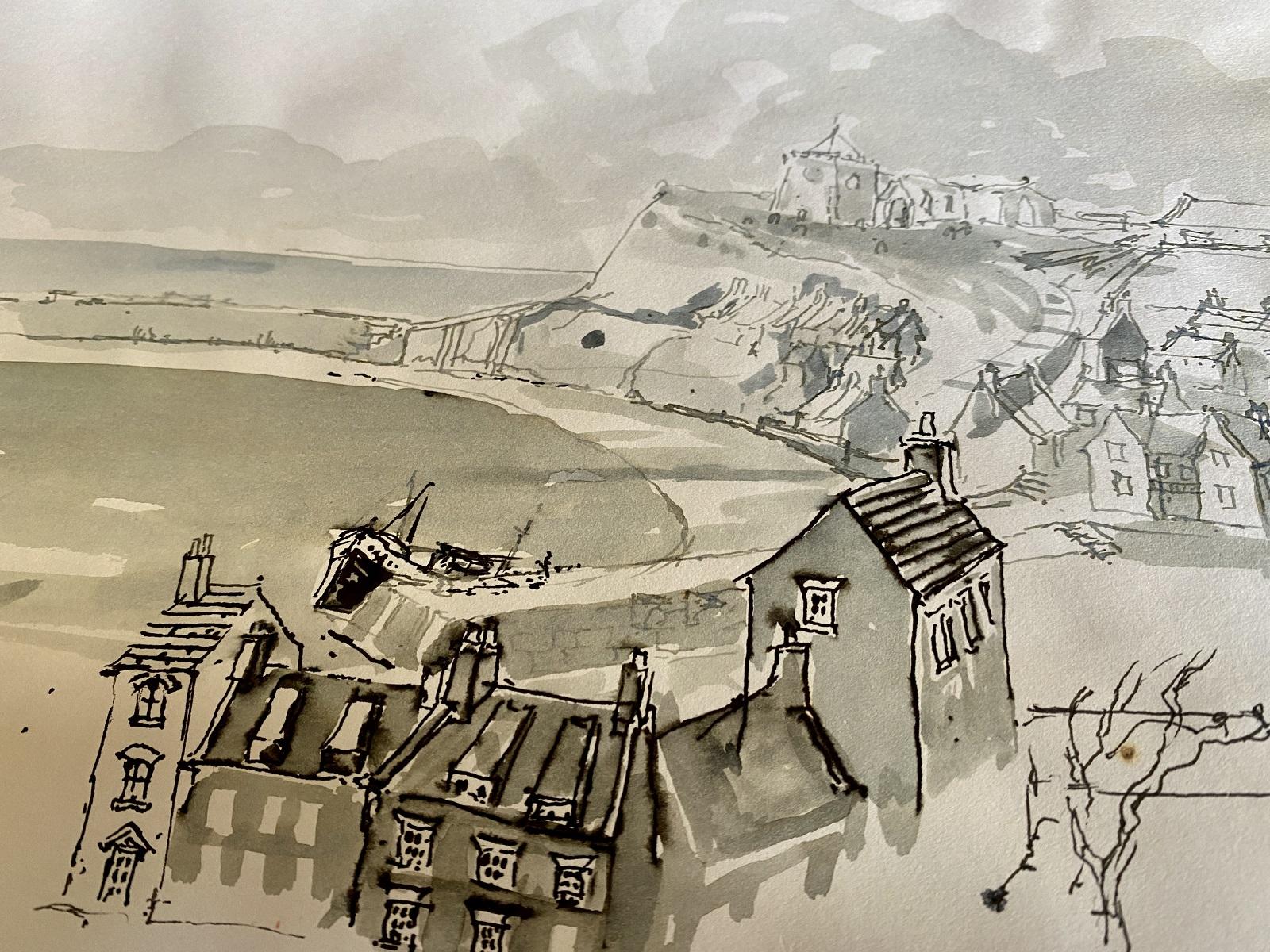 Sketch of East Cliff from Skinner Street bakehouse by Neville Botham
With the roof soon to be in place at Enterprise Way new build, we are very much looking forward to making new memories. There are some similarities between the two bakeries already; just like Skinner Street filled the air with the aroma of Hot Cross buns, Enterprise Way currently emits a delicious aroma of Shah Ginger Biscuits - it will be interesting to see how this changes when the new bakery is fully functional. We will also be taking recoverable elements from Skinner Street bakehouse with us and incorporating them into the new bakery, such as the tiny flour loft door and the big wheels from the central lift. But, don't worry Jo, the wheels are purely for decorative purposes so the old Skinner Street lift can firmly remain in your memory!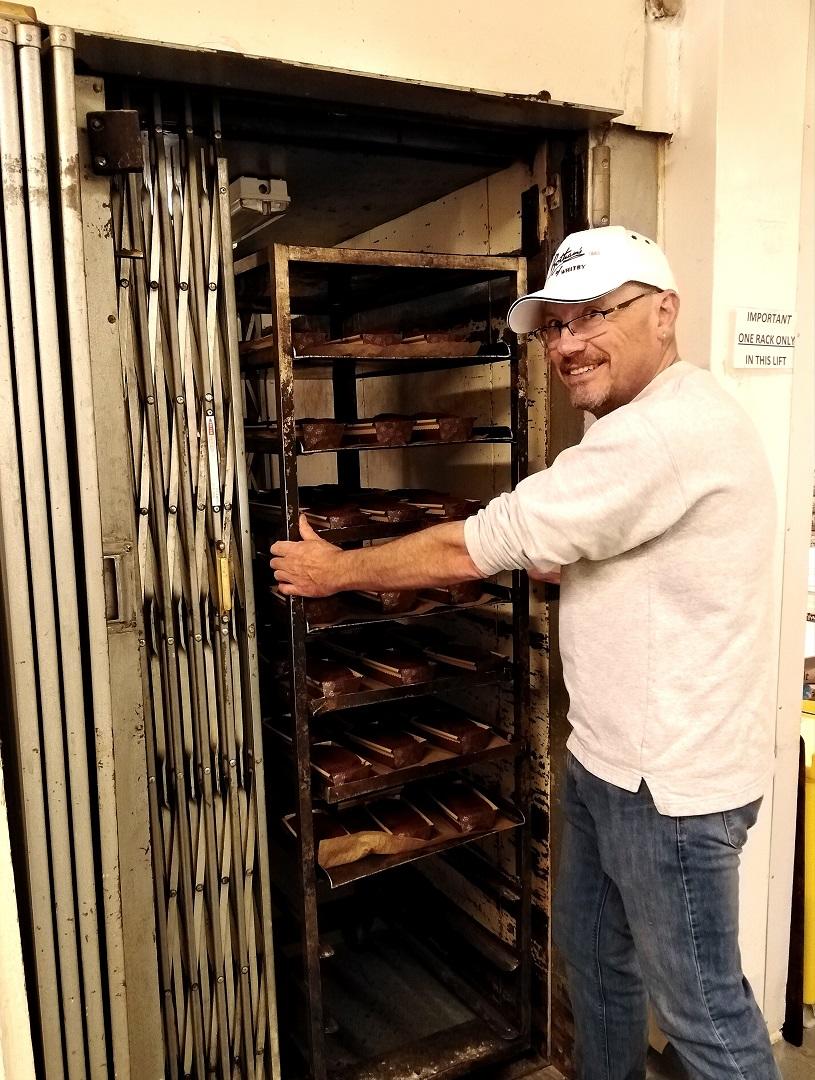 Jonathan Botham pulling a rack out of the Skinner Street bakehouse lift - May, 2022