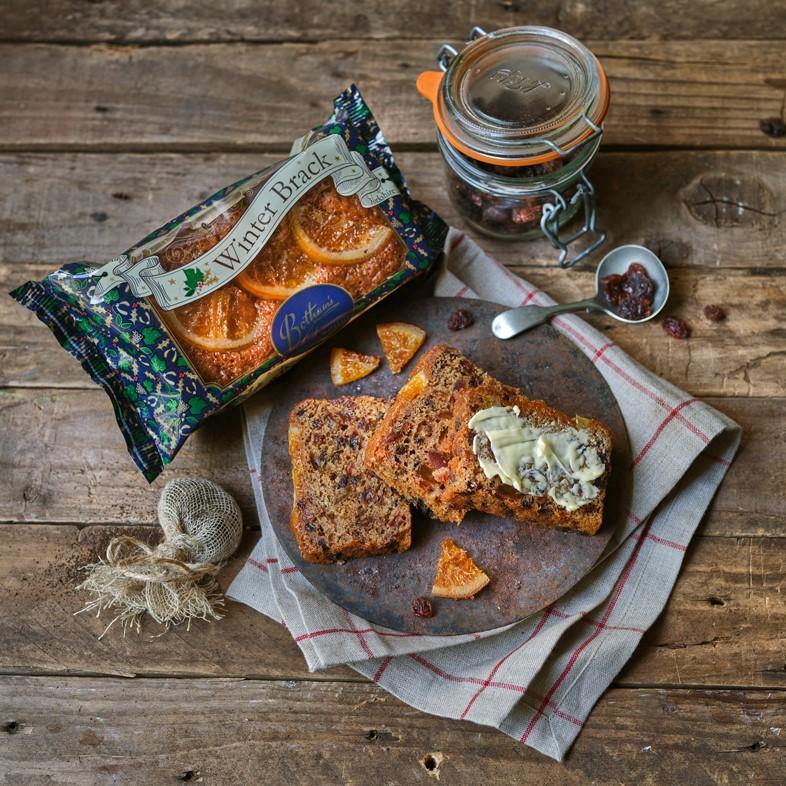 Written by Alyson Jackson
Two years ago, when the night was cold and the fire was roaring, Elizabeth Botham's great, great granddaughter Anita Marshall found herself with a slice of Yorkshire Brack in one hand and a glass of mulled wine in the other – the result, an explosion of flavour which set some very tasty wheels in motion! Our family bakers jumped into action, perfecting the joy that is Winter Brack.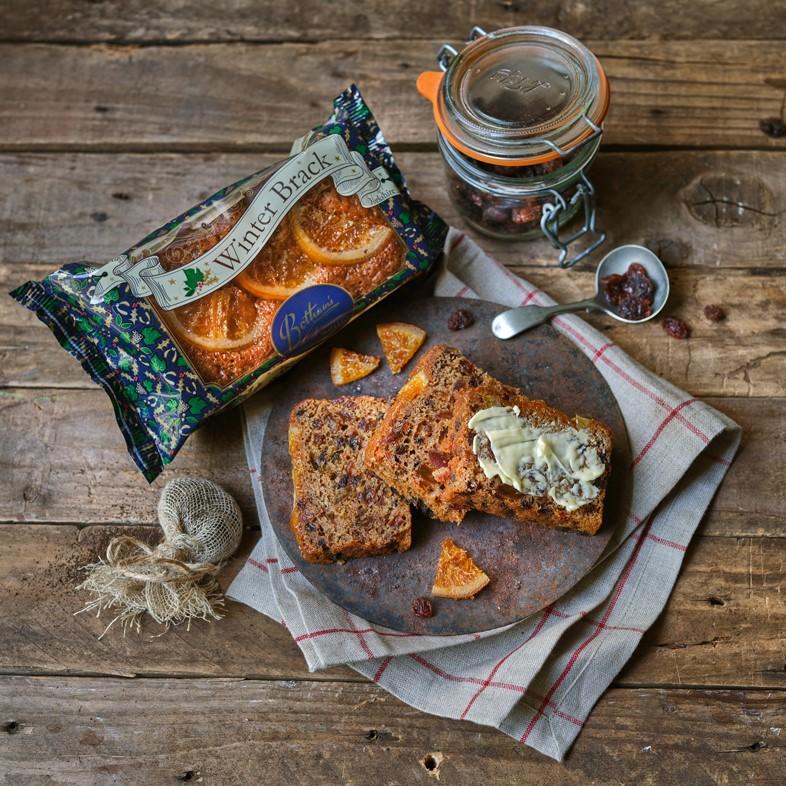 Topped with candied orange slices, Winter Brack is full of seasonal flavoursWinter Brack, available October to January, is a seasonal variation of all-year-round Yorkshire Brack; a traditional Yorkshire tea loaf with a moist texture achieved by steeping the vine fruits in house blend Resolution Tea before baking. For Winter Brack we add cherries, cardamom and brandy to the mix, and top it with candied orange slices – the intention is that you will enjoy a piece of golden fruit with every slice.
Quite simply, it is a winter triumph!

Slide the Winter Brack out of its festive wrapper (designed by Anita Marshall) and delight in the delicious aroma of delicate spices and vine fruits. Scrumptiously sticky, peel back the parchment paper and take a slice - optional buttering at this stage or even serve with cheese.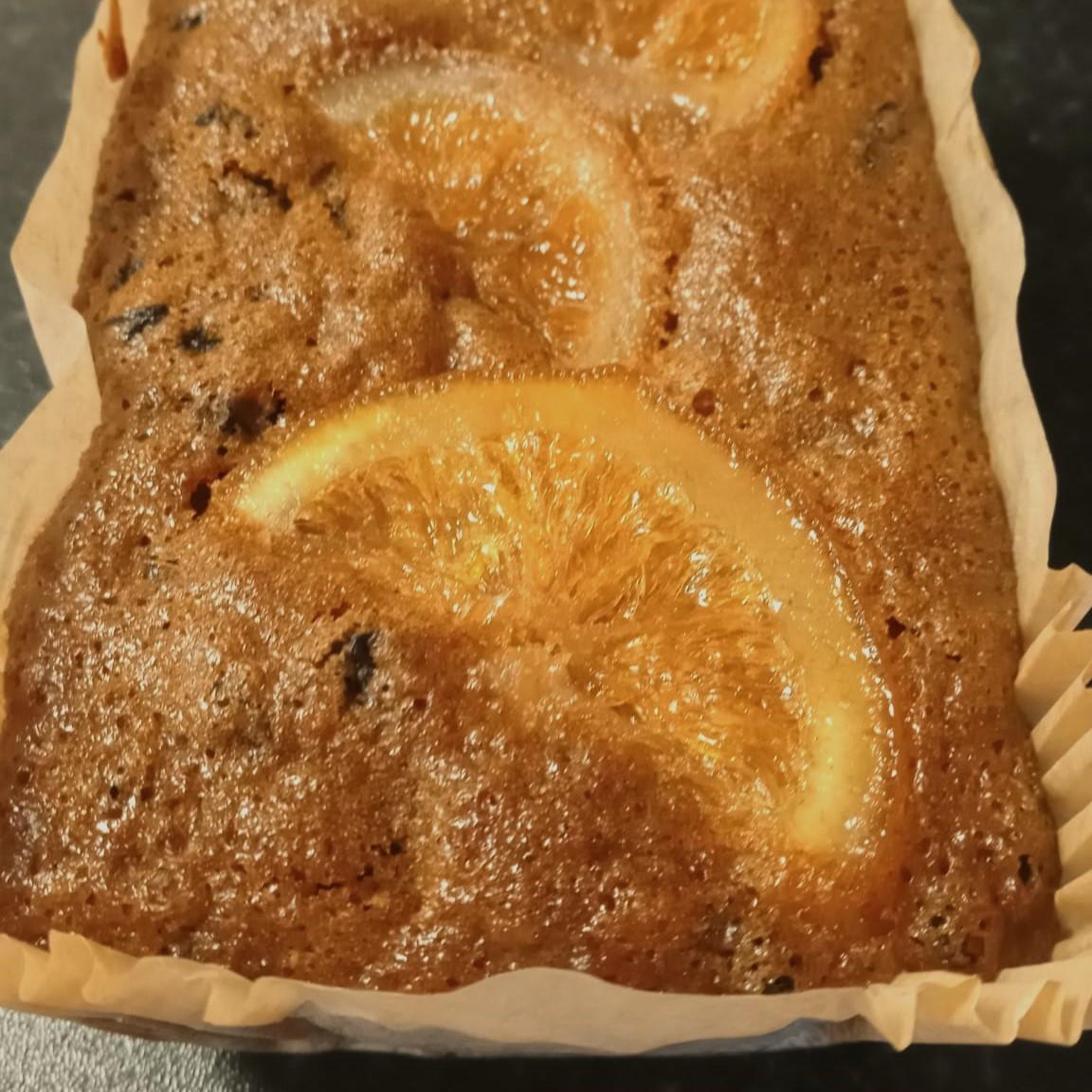 Irresistibly golden and sticky, not to mention moreish!Winter Brack is available to order online at www.botham.co.uk/winter-brack and it will be in our local shops soon. This popular brack also makes a welcomed appearance in several of our Christmas Hampers
All that's left to say is that we hope winter is long... (We want to enjoy this delicious bake for as long as possible!)